The healthcare industry is very demanding, and requires a highly skilled and dedicated workforce. While this is great in many ways, it has become the norm to expect workers in this field to "handle" the stress and pressures put on them with little complaint, and even less visible effects on their level of work.
In many ways, the phenomenon of healthcare workers struggling with burnout every day has simply been normalized.
"Of course, being on the front line is hard. Of course, they are tired. Of course, they have hard jobs and are exposed to dangers… But that's what they signed up for."
No, it isn't. But hurtful verbiage — like how suffering is regularly equated to strength for women — has long been part of the healthcare industry. And it makes even more sense when you remember that healthcare, as a whole, has been predominately female-coded since its inception. This is particularly true for positions like nursing, aides, and heavy direct care positions outside of doctors and specialists — that area is still decidedly male-driven, though times are changing.
In recent years, the industry has faced a major challenge in retaining its employees, which has resulted in significant costs for healthcare organizations. "In the past 5 years, the average hospital turned over 100.5% of its workforce," NSI shared in their 2022 National Healthcare Retention and RN Staffing Report.
In the past 5 years, the average hospital turned over 100.5% of its workforce. (NSI)
Click To Tweet
You read that right. You're looking at a complete turnover rate of a workforce in just about 5 years. Staff retention is critical to the success of healthcare organizations and their ability to provide high-quality patient care.
Let's look at 5 ways to improve employee retention and engagement:
Competitive compensation and benefits packages
Professional development opportunities
Positive work environment
Work-life balance
Employee recognition programs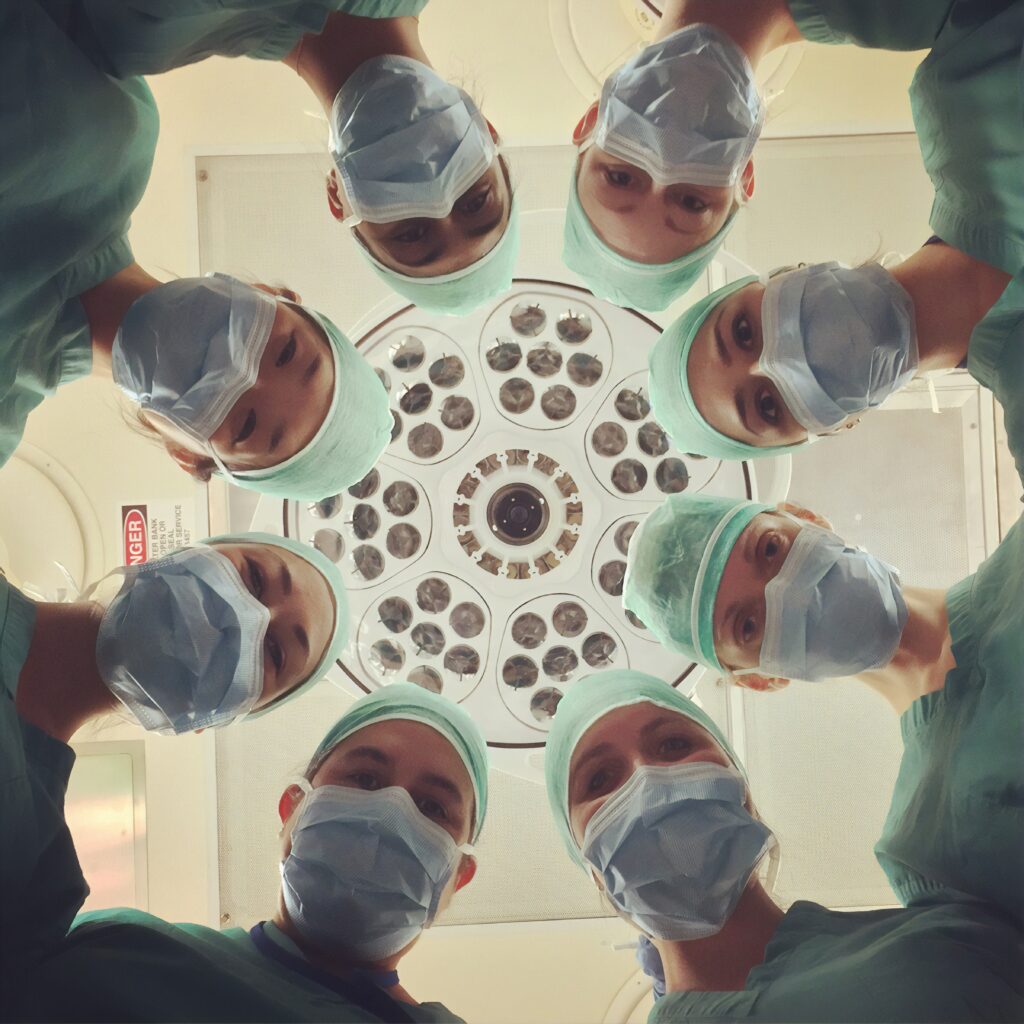 1. Competitive Compensation and Benefits Packages
The reality is that every organization needs to make it worth their staff's while to work for them.
One of the most important factors in staff retention and employee engagement is offering competitive compensation and benefits packages. Healthcare organizations need to offer salaries that are competitive with other healthcare providers in the region, as well as benefits packages that meet the needs of their employees. In addition to healthcare benefits, organizations can offer other perks, such as flexible work schedules, paid time off, and retirement plans.
In today's post-pandemic world paying well only gets you so far. Employee want the entire package — work that is fulfilling, management that cares, and dedication to employee experiences and satisfaction. As customer expectations have changed, so have employee expectations. Offering incentives, such as performance bonuses or recognition, can also help to increase employee engagement and retention.
2. Professional Development Opportunities
Healthcare professionals are highly skilled and dedicated individuals who want to continue growing and learning throughout their careers. Opportunities for professional development can help increase employee engagement and retention as well.
What can you do?
Offer continuing education
Mentorship
Tuition reimbursement programs
Cross-functional training availability
Any of these options can help employees develop new skills and advance their careers.
Improve you employee engagement with proven methodology.
Check the pulse of your workforce!
3. Positive Work Environment
A positive work environment is essential for staff retention and employee engagement.
How do you do it? Promote a culture of:
Teamwork
Respect
Open communication
This can be achieved through regular team-building activities, employee recognition programs, and open-door policies.
An SHRM (Society for Human Resource Management) study showed that organizations with high employee retention rates are more likely to have a positive work environment. Getting workplace culture right is critical for growth and success.
4. Work-Life Balance
Healthcare workers are often our first line of defense on our worst days. We all witnessed exhausted but dedicated medical staff fighting an impossible fight against the pandemic. It illuminated the difficulty that direct care staff can face in bridging the gap between work-life balance and love of what they do. Healthcare professionals often work long hours and have demanding schedules, which can lead to burnout and high turnover rates.
Offering flexible work schedules and promoting work-life balance can help to reduce stress and improve employee engagement and retention.
Burnout and the mental aspect of an often physically demanding job are very real worries. Focusing on removing the stigma around mental health and fostering awareness, providing support options, and empathetic listening can do wonders for your employees!
5. Employee Recognition and Rewards
Recognizing and rewarding employees for their hard work and dedication can help increase employee engagement and retention.
If you're looking for the TL;DR version, here's a short list to help you with quick wins:
Be the incentive!
Bonuses
Awards
Public recognition
The three options listed above are more like categories of rewards. You can use them to create amazing employee experiences that make your staff feel valued and appreciated. As they have short implementation and strategizing, they can also be excellent ways to start changing your corporate culture while working on long-term goals to enact lasting change.
Did you know that companies that prioritize recognizing their employees multiple times per month are 41% more likely to see increased employee retention and 34% more likely to see increased employee engagement?
No matter how you look at it, staff retention and employee engagement are critical to the success of healthcare organizations. It is essential for organizations to continuously assess their employee engagement and retention strategies and adjust as needed to ensure that they are meeting the needs of their workforce.
In addition to the strategies outlined above, healthcare organizations can also consider conducting employee engagement surveys to gather feedback and identify areas for improvement. This can help organizations develop targeted retention strategies that address the specific needs and concerns of their employees.
Overall, improving staff retention and employee engagement in the healthcare industry requires a multifaceted approach that addresses the various factors that contribute to turnover and disengagement. By investing in their workforce and prioritizing retention, healthcare organizations can improve patient outcomes, reduce costs associated with turnover, and create a positive and productive work environment for their employees.
Now is the best time to get feedback from your staff with powerful analytics to drive action. Don't know where to start? We're here to support your efforts!