Artificial Intelligence (AI) is nothing new — it has revolutionized many aspects of our lives, from the way we shop to the way we experience our workplaces.
How does AI transform the way employees work and interact with their employers?
One thing that immediately comes to mind is automating routine tasks.
You might have heard that AI is great for outsourcing manual or repetitive tasks, and that's exactly right. It can free up employees from these (at times mind-numbing) tasks, and allow them to focus on value-adding to the company in other ways.
In this blog post, we take a deep dive into automation with AI, and some of the ways that AI has changed the employee experience of tech companies.
Read on to find out more!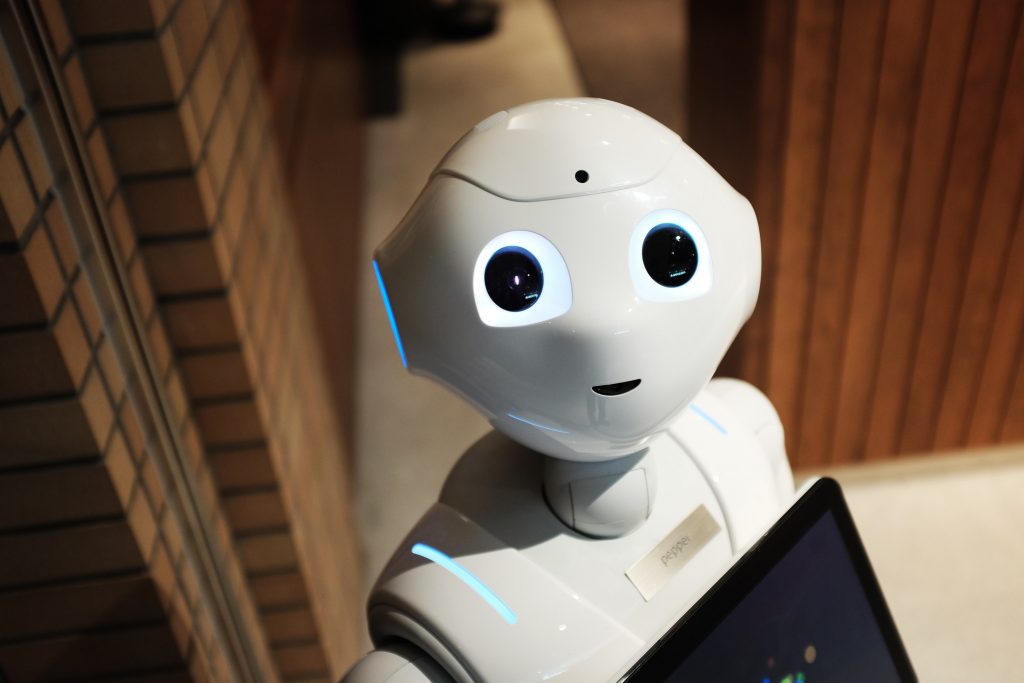 1. Automation of routine tasks
Like we mentioned, one of the primary benefits of AI in the workplace is its ability to automate routine tasks.
This frees up employees to focus on higher-value work.
For example, in tech companies, AI can be used to automate the testing of software applications. This saves time and also reduces the risk of human error.
In addition, AI can be used to automate repetitive tasks like data entry or email management (these tasks may not be unique to the tech industry, but that doesn't take away from the fact that tech employees still have to grapple with them).
Through the lens of an employee, that's huge — imagine a world where you can outsource all your tedious, mundane tasks!
2. Improving HR processes
Before an employee joins the company, they have to go through recruitment and onboarding processes.
Now, these are traditionally time-consuming and resource-intensive, especially in prestigious tech companies where there is often intense competition for top talent.
At a high level, the company's HR team needs to:
Screen, interview, and assess candidates to ensure they are a good fit for the company and the position.
Provide information to new hires about the company, its policies, and their role within the organization.
Ensure that new employees are trained and onboarded effectively to ensure they can hit the ground running and be productive as soon as possible.
Here's where AI comes in: tech companies can now automate many of these tasks.
For example, AI-powered chatbots can be used to conduct initial screening interviews with job candidates, saving recruiters time and allowing them to focus on more strategic tasks.
In addition, AI can be used to analyze job descriptions and identify areas for improvement, making it easier for companies to attract the right candidates.
Here's an example: Unilever uses AI to conduct initial screening interviews with job candidates. Sounds crazy, right? The company partnered with Pymetrics, an AI recruitment specialist, to create a platform that will help initially assess candidates from their own homes, integrating this into part of their recruitment workflow.
If you're wondering how it works, the platform relies on a mixture of Natural Language Processing (NLP) and body language analysis to identify which candidates will be the best fit, while also providing real-time feedback to candidates.
(If that sounds familiar, you might know that ChatGPT is built on NLP as well, and uses the same underlying technologies to analyze and understand language).
In any case, Unilever has seen a lot of success with this as it has helped the company reduce recruitment costs and improve the candidate experience.
To be specific, this has led to:
Recruiters spending 75% less time on applications
18% increase in the acceptance rate of offers
In fact, owing to AI, it is said that Unilever has "hired their most diverse class to date!"
We know that many companies are making an effort to ramp up their Diversity & Inclusion efforts — this is one great way of doing so.
3. Personalized training and development
Another thing that AI can do is to provide personalized training and development opportunities for tech employees.
How does this work? By analyzing data on employee performance, AI can identify areas where employees may need additional training or development.
Companies can then come up with targeted training programs that are tailored to each employee's needs.
In addition, AI can be used to provide real-time feedback and coaching to employees, helping them to improve their skills and performance.
Case in point — IBM developed a tool called Watson Career Coach back in 2018, and they've been using this tool to do a few things:
Provide personalized training and development recommendations to employees based on their skills and career goals
Help employees identify career paths and opportunities within their organization.
Specifically, Watson Career Coach uses machine learning algorithms and natural language processing to analyze employee skills, interests, and career goals, and then provides personalized recommendations for career development and growth.
According to IBM, this tool has drove great outcomes, including increases in employee engagement rates and retention rates.
If you're an employee who has access to such a tool, you can see how impactful it could be on your career — it's essentially a roadmap to helping you grow and advance in the organization.
This is especially gamechanging for tech industries. We know that the tech industry is cutthroat, and that employees can easily get poached by other companies who offer better career growth opportunities.
As such, having personalized training and development opportunities provided by AI can give tech companies a competitive edge in retaining top talent.
And from the employee's perspective: you get to keep up with new skills and trends to remain relevant in the industry. Again, it's a win-win!
4. Data-driven decision-making
One key benefit of AI is its ability to provide insights and recommendations that can improve decision-making.
How does this work? AI can be used to analyze data on customer behavior and preferences, helping companies make informed decisions in product development, marketing, and many other functions.
Let's talk about the product development team of a tech company, for example.
With the help of AI, the product development team can gather insights on customer needs and preferences, including which features are most important to them, what problems they face while using the product, and what new functionalities they would like to see added.
By analyzing this data, AI can provide recommendations for product improvements, such as adding new features, changing the user interface, or addressing customer pain points.
That's not all — AI can also help the product development team to prioritize their efforts by identifying which features or functionalities will have the most significant impact on customer satisfaction and sales. This can save the team time and resources by allowing them to focus on the most important aspects of product development.
Take Salesforce, for example. In 2017, the company developed and started using a tool called Einstein Analytics, which it uses to analyze data on customer behavior and preferences.
The platform uses machine learning to identify patterns and trends in customer data, allowing employees to make data-driven decisions about product development and marketing.
If you're an employee with access to such a tool, the benefits are obvious — you have all the data and insights you need to make better decisions, which helps you to hit those KPIs and get the job done!
5. Improving employee well-being
We've saved (arguably) one of the most important points for the last: AI can be used to improve employee well-being!
Coming off the pandemic, we can all agree that employee well-being has become a critical concern for businesses. This is especially true for tech businesses, which often have partially or fully remote workforces.
In adapting to new ways of working, many employees have struggled with isolation, stress, and burnout. This is where AI can play a valuable role in supporting employee well-being.
For example, companies can use AI-powered tools to monitor employee health and provide personalized recommendations for healthy living.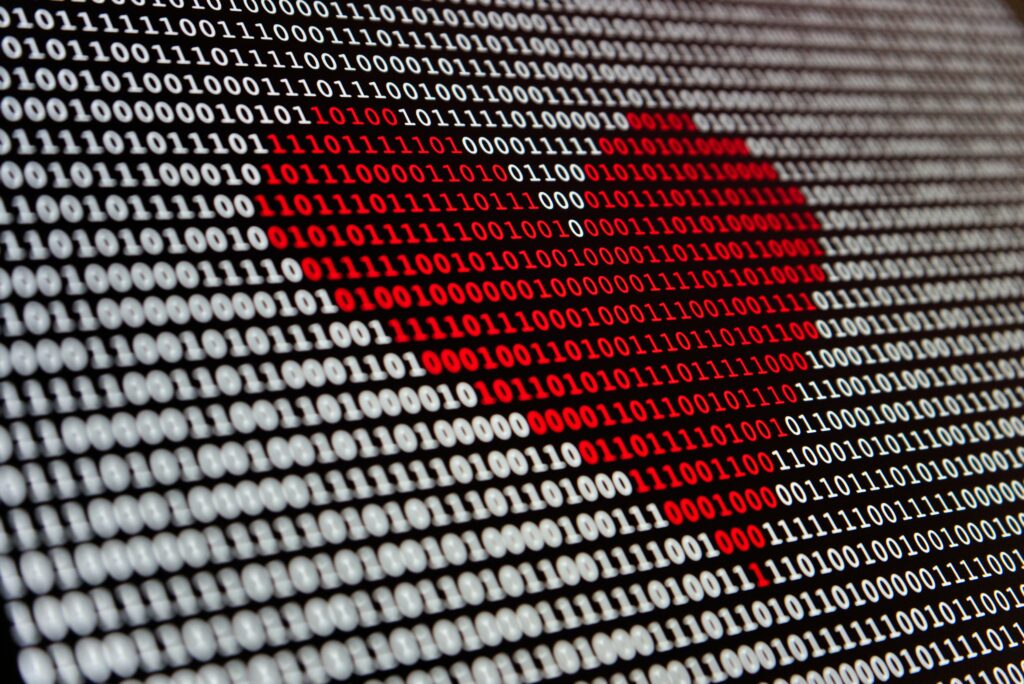 In addition, AI can be used to identify areas where workplace stress is high, allowing companies to take steps to reduce stress and improve employee satisfaction.
One company that's using AI to do just that is Microsoft — it's using its AI-powered wellness program called MyAnalytics to monitor employee health, and provide personalized recommendations for healthy living.
To be specific, MyAnalytics uses machine learning to analyze employee data on sleep, exercise, and stress levels, allowing it to provide customized recommendations for each employee.
According to Microsoft, the tool has gone a long way towards improving employee well-being and reducing absenteeism. After introducing the tool, the company saw a 20% reduction in the number of sick days taken by employees.
The personalized recommendations provided by the AI-powered wellness program have helped employees improve their sleep, exercise, and stress levels, resulting in a healthier and more productive workforce.
If your company has similar tools, it can help reduce employee burnout and improve workload management.
On a psychological note, employees will likely appreciate that their company is actively cultivating a positive and supportive work environment, and that in turn may lead to higher morale.
AI is rapidly improving the tech employee experience
AI has had a significant impact on the employee experience in tech companies — there's no denying that.
From automation of routine tasks to improved HR processes and better decision-making, AI is changing the way employees work and interact with their employers.
And the best part? Both tech companies and their employees get to benefit — everyone comes out ahead!
Ready to learn more about how you can improve employee experience? Use our employee engagement survey template and get answers in no time!