Looking for a new place to work, Julie applies and interviews at several similar companies. She's looking for better work-life balance and, since she is eying a career change, continuing education benefits. Yet even those priorities aren't helping her narrow her choices. Deep into the search, Julie receives an employee value proposition (EVP) from a prospective employer, providing a concise summary of what the company stands for and offers its employees. Finally, differentiating between the contenders, she takes her talent to the business with an EVP that speaks to her needs.
Employee value propositions help your company attract talented individuals and support employee retention and engagement. Both of these benefit the bottom line. Yet, in a 2023 HR Trends Report from McLean and Company, 55% of the 1,075 business professionals surveyed said their organization lacked an EVP. Even so, at least 24% had one in development.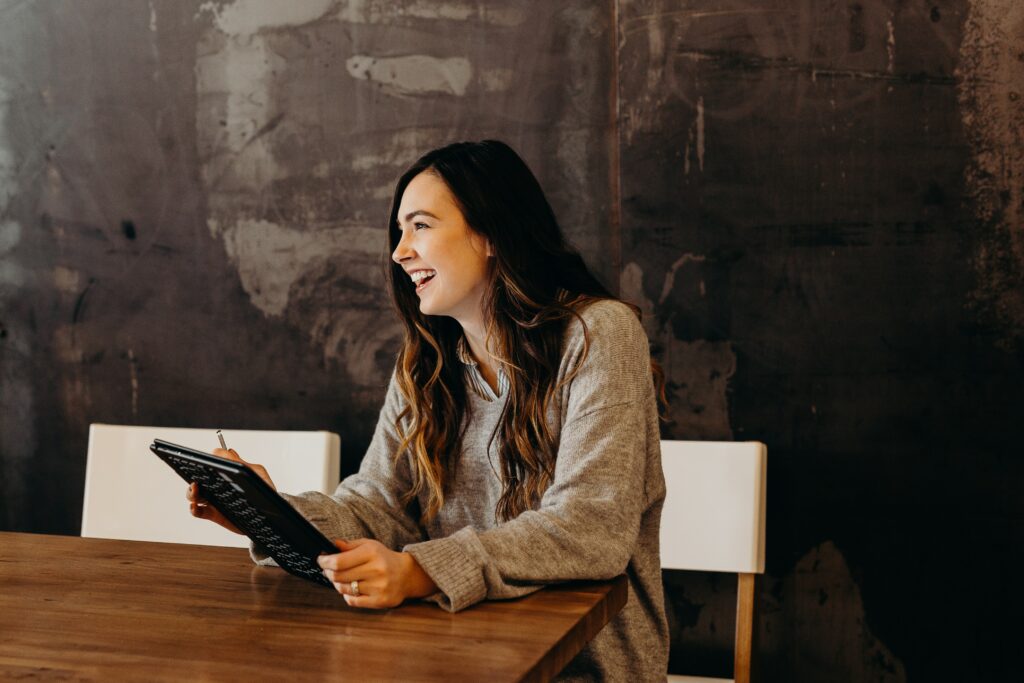 The following strategies address how to develop your value proposition so that it differentiates you from competitors and captures the unique employee experience you offer.
1. Define your EVP to suit your business objectives
Your EVP should capture who you are, what you expect from employees, and what you offer in return. This helps you recruit and retain people who share your values. Thus, it's critical that your EVP align with your business mission and vision and suit your overall goals.
Take into consideration what capabilities and competencies you have now and need in the future. Then, tailor your EVP to attract and engage people who suit those organizational needs.
2. Be realistic
When developing your EVP make sure you don't overpromise. Take the time to realistically assess your business value, what you expect, and how you reward your people.
If your EVP extends beyond what a business your size or with your financial resources can offer, you'll see unhappy employees turning over more quickly. This should not be an aspirational statement. This is a realistic depiction of where you are now.
3. Differentiate your EVP
Teams in different departments will likely have various expectations, yet they will still want to know about four key components:
Leadership—How your company motivates its people and helps employees develop and build careers.
Company—Encompasses your values, reputation, culture, contributions to community, and more.
Job—What is the work like? Will it offer purpose and a sense of meaning? Will employees have autonomy, flexibility, and be encouraged to stretch and grow?
Rewards—This accounts for compensation and benefits as well as intangibles (e.g. recognition, customer satisfaction, morale).
Take all four of these into consideration and weigh what your company does uniquely in these areas.
4. Communicate your EVP internally and externally
When Human Resources and Marketing work together to communicate how your organization stands out and what distinct experience it offers employees, you can achieve more with your EVP, according to McLean and Co. It can help to:
Get top-to-bottom buy-in of the EVP
Communicate EVP consistently in recruitment and hiring
Embody your EVP in everyday work culture
5. Iterate
Regularly assessing and updating the EVP based on employee feedback and changing market dynamics is essential to ensure its effectiveness. As your business grows and evolves, your people and their needs will change too. When people's priorities shift, you need to reflect that in your EVP. You should also monitor shifting expectations as people mature in their careers with you.
As an example, an EVP written before the pandemic may not have the same prioritization of wellbeing and hybrid work that the employee typically expects today.
Real-world EVP examples
The above strategies can help you develop an effective value proposition for your employees. Still, you might need a better idea of what affective EVP looks like. These samples from companies you know today may help.
"The people in our teams across the world believe in our purpose: to make sustainable living commonplace. Do you? At Unilever you can make a positive impact on the world and be amazing at what you do – that makes us very lucky.
As one of the best-known businesses in the world, we attract the best talent at all levels and across all disciplines. Unilever is where you can bring your real self to work and be really proud of what you do. Take a look at the areas where our professionals are working."
Yelp:
"Yelp is powered by a global community of collaborative people. We're tenacious individuals who commit to our values and unite in our mission to connect people to great local businesses. Yelp is a remote workplace where your work makes a difference, you are seen as a whole person, and you can grow."
"Problem lovers, outspoken introverts, quiet rock stars; there's a place for you here,
What are you striving towards? Whether you plan to work in consulting, marketing, sustainability, technology, or something else, we'll bet there's a way you can do it here. Apply your skills alongside uniquely talented people in an environment where everyone has each other's back."
"# Things you should know
This is not zero-sum work. Our product enables entrepreneurship to create new value for the world and unlocks unlimited personal growth for the people who build it.
We all get shit done, ship fast, and learn. We operate on low process and high trust, and trade on impact. You have to care deeply about what you're doing, and commit to continuously developing your craft, to keep pace here. That means Shopify is not the right place for everyone.
If you prefer a prescriptive corporate structure and an in-person office environment, that's not us. If you're seeking hypergrowth, can solve complex problems, and can thrive on change (and a bit of chaos), you've found the right place. It's time to find your role.
Everyone here wants to be the world's best at what they do. Some people who join us are already the world's best at something: gold-medallist, chess grandmaster, Michelin-star chef. If this is you, hit VIP access at the top to convert your skills into high-performance Shopify roles."
Engage employees in developing your EVP
To brand you business as a "great place to work," develop your employee value proposition. Start by asking good questions of your current employees. Sogolytics can help you get started. Let's connect, and we'd love to show you how our employee experience management solution can add value to your business!