Travel can be a transformative experience, bringing people closer to their inner selves with every new adventure. Travel gives people a break from the everyday, empowering them to explore the world on their terms and indulge the nomad within.
Whether you're traveling for business or pleasure, you'll notice that travel is not bereft of challenges.
Our technology-driven world has drastically impacted consumer behavior. Today, seamlessness and instant gratification aren't just good-to-have but expectations consumers place on every business they interact with.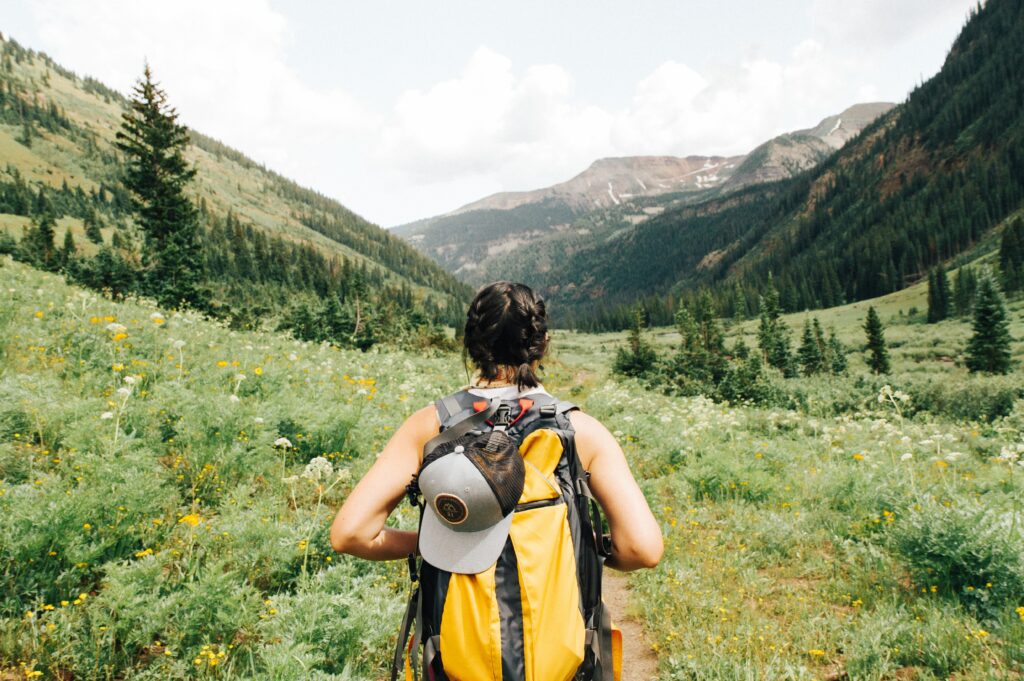 While the tourism industry is evolving to keep up with these expectations, here are some of the common hurdles travelers encounter:
Lack of personalization:
While personalization has become a norm in most industries, travel businesses are yet to join the bandwagon.
Inadequate customer support:
Traveling, especially to new places, can be as stressful as it can be exciting. To improve the comfort and convenience throughout the journey, a strong customer service team is essential – however, it remains a weak link for many travel and hospitality enterprises.
Information overload:
Whether people are looking to find their next destination, or creating an itinerary for the upcoming trip, a quick Google search will reveal an overwhelming number of options, often leading to a state of analysis paralysis for many travelers as they try to fit everything they can into the limited number of days.
Transport issues:
Transport isn't always the most accessible part of a journey. Decoding the local transport in new cities or managing upcoming flights, transfers, and more – it's no secret that planning transport can be an intense experience, often fraught with stress for many.
Lack of authentic, local experiences:
Travel is all about exploring new places and seeing new ways of life. But new places can be inaccessible owing to language barriers, cultural differences, and more, making authentic experiences feel out of reach.
With remote work becoming increasingly common, travelers are embracing their exploratory spirit to work from all over the world. However, the inefficiencies surrounding travel can impact the experience itself, making people wary of indulging in the experiences often.
Explore how SogoCX can transform your travel and hospitality experiences!
We explore some of how travel and hospitality businesses can make every interaction a cherished experience for their customers.
Bettering travel and hospitality experiences
Traveling is a highly personal experience, often driven by individual passions and goals.
Whether it's traveling for work or fun, everyone will have different aims about what they want to achieve on their trip.
Here are some ways in which travel and hospitality businesses can leverage technology to elevate their guest experiences.
Personalize every experience:
With the rise of eCommerce giants, personalization has become a CX expectation – and the travel and hospitality industry have plenty to gain from it.
By collecting and leveraging the right customer data, you can work to offer personalized destination recommendations based on customer personas, unique deals that appeal to customers' preferred travel styles, or even tailored itineraries!
You can do this by first identifying the needs of different customer personas. Parents, while traveling, need a family-focused experience that can keep their children entertained, whereas people without children might want something more indulgent. Understanding this, you can offer deals and curate travel plans and packages based on who you are catering to.
Enhance communication:
Are your customers able to reach you easily and across all channels? Oftentimes, the answer is no.
However, when you're in the business of ease and comfort, your ease of accessibility (especially when it comes to communication) sets the tone for what your customers expect from you. And when you're not easily reachable online, customers will switch to competitors who are.
Enhancing communication is about more than being present across key channels. It's about making it easy for customers to communicate with you. Hire people who can speak more common languages rather than be restricted to regional/local languages, use chatbots that can communicate in numerous languages so potential customers can get answers in the language of their choice, and make the experience all-around easier by removing as many obstacles as you can.
Offer recommendations:
Planning travel can be stressful. There are always so many things to do, and never enough time to do them all.
You can look to enhance your guests' experiences by collecting the right information. Ask them about their preferences, travel styles, and what kind of places they love. Based on this, you can offer guests personalized recommendations and suggestions, while also facilitating their access to these (ex., arranging transport, tickets, and more) to make the experience seamless.
Go the extra mile:
Tying into the point above, you can offer guests services that go above and beyond. For example, arrange for transport within your city or region to take guests to attractions they'd love, help guests with tickets to shows and events in the region, or perhaps make reservations for the most popular places.
Introducing a loyalty program with special offers would also be a bonus for customers looking to come back or visit your other locations.
Gather (and act on!) customer feedback:
One of the best ways to improve guest experiences is to understand exactly what they want. And how do you do this? Simply ask them!
Seek out customer feedback to identify pain points early on and keep up with changing expectations. By acting on the insights gathered, you can fortify aspects your customers love, bridge experience gaps before they snowball into larger problems, and even ideate new services and offerings that appeal to your audience!
Leverage automation:
While travel is all about creating ease and adding the human touch, sometimes technology just makes it easier.
Airbnb and Uber prove just how useful technology can be, making guest and passenger experiences more fluid. However, this just highlights the tech-gaps that many other businesses may have. So, if you aren't already using technology right, it's time to catch up.
Make sure you have the right tech for your needs. From an efficient CRM system to automated feedback and follow-up software, it's important to get the basics right so your customers can get the experiences they've come to expect.
Elevate your guest experience
Travel and hospitality are all about creating magical experiences that your customers will cherish for years to come. It's about curating adventures and crafting journeys – and this is best done by learning just what your audience loves and looks forward to.
That's why the best way to get started is to understand your customers and what they expect. So, what are you waiting for? Reach out and ask them with a quick survey to capture critical insights!
Not sure where to start? Let's get on a call, and we'd love to discuss how SogoCX can optimize your customer experience strategy!