In a world where customers are bombarded with information and choices, businesses constantly seek innovative ways to stand out and leave a lasting impression. Enter the realm of immersive experiences, a transformative approach that goes beyond traditional customer interactions. In our previous blog, we explored the intricacies of immersive experiences and their vital role in creating deep connections with customers.
In this second installment of our series, we delve further into the art of crafting immersive experiences, focusing on the lifestyle aspects that capture customers' senses and transport them to extraordinary worlds. We will explore the captivating influence of sensory engagement, the remarkable power of visual realism, and the enchanting world of spatial audio. These elements, when wielded effectively, have the potential to not only enhance customer experiences but also forge unbreakable bonds between your brand and its audience.
Join us as we embark on a journey to explore how businesses can harness the sensory aspects of immersive experiences to create unforgettable encounters for their customers. Through examples of success stories and practical tips, you'll gain insights into how to craft experiences that leave a lasting mark on your customers' hearts and minds. So, let's begin our sensory voyage into the world of immersive customer experiences.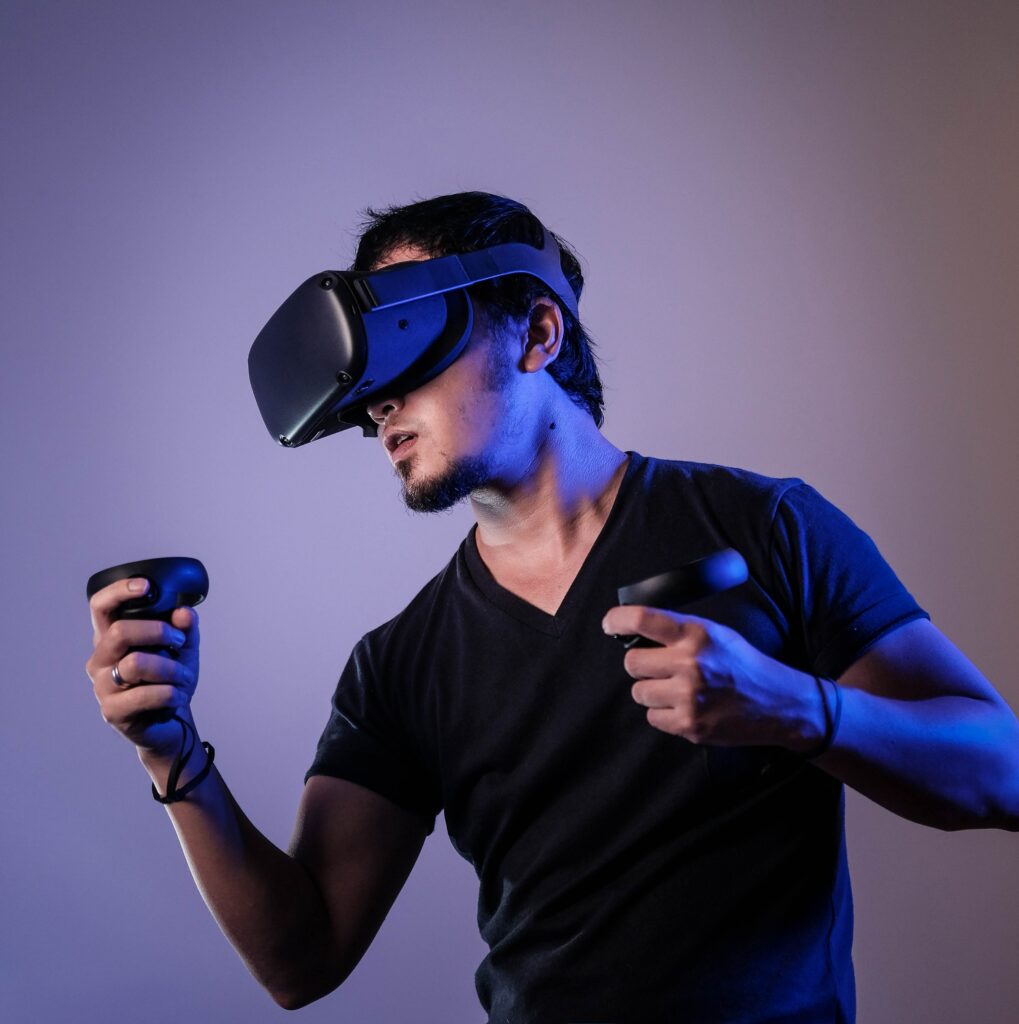 What is immersive customer experience (CX)?
Immersive customer experience (CX) refers to a type of customer interaction that deeply engages and involves customers in a way that goes beyond traditional, passive interactions. It leverages various technologies and strategies to create a sense of immersion, transporting customers into a different environment or narrative—particularly ones that evoke strong emotional responses.
What does that mean for business leaders?
In essence, you want to create an experience your customers want to be part of. They should be able to visualize their place in it, making it more real and alluring. With any sort of engagement, your customers are interacting directly with the experience and bridging any previous gaps with emotional connection.
It's a dynamic experience to create, and an even better one to delight customers with.
Some key characteristics and components of immersive CX include:
Sensory engagement
Sensory engagement involves appealing to customers' senses beyond just sight. It enhances customer experience (CX) by creating a more holistic and memorable interaction. In the context of immersive experiences, sensory engagement makes customers feel as if they're physically present in the environment. Imagine a customer enjoying a virtual autumn picnic. The aroma of freshly baked apple pie and the sensation of a cool breeze against their skin contributes to a vivid, multisensory experience.
Visual realism
Visual realism, when applied to immersive experiences, means not only delivering lifelike visuals but also ensuring those visuals match real-world experiences. In the case of fall, the changing colors of leaves and the interplay of sunlight and shadows should closely mimic what one would observe in an actual autumn setting. This level of visual accuracy fosters a sense of authenticity and connection.
Spatial audio
Spatial audio adds another layer of depth to CX by replicating the way sounds interact within a physical space. For instance, while experiencing a virtual hayride through a pumpkin patch in fall, the customer should hear the rustling leaves, the laughter of other riders, and the distant chirping of birds—all arranged as they would be in a real-world scenario.
Interaction and interactivity
Interactivity brings CX to life by enabling customers to actively engage with the experience. In a virtual fall harvest festival, customers might be able to pick apples from trees, carve pumpkins, or engage in friendly contests. Such interactions deepen their emotional investment, making the experience more memorable.
Emotional connection
Immersive CX aims to create a strong emotional connection between the customer and the brand or product. By immersing customers in a narrative or environment, it can evoke powerful emotions and resonate on a personal level.
Personalization
Immersive experiences can be tailored to individual customer preferences and behaviors, providing a personalized journey that enhances engagement.
Narrative and storytelling
Many immersive CX initiatives incorporate storytelling techniques to guide customers through a narrative or journey. This can make the experience more compelling and memorable.
Measurement and analytics
Companies often track and analyze customer interactions within immersive experiences to gather insights into customer behavior, preferences, and the effectiveness of the experience.
Enhanced engagement metrics
Traditional CX metrics like Net Promoter Score (NPS) and Customer Satisfaction (CSAT) will need to be tracked but may not fully capture the impact of immersive CX. Companies may need an experience management solution that can help them develop new metrics unique to their company to measure engagement and emotional responses.
Examples of immersive CX include virtual reality shopping experiences, immersive storytelling in marketing campaigns, augmented reality product try-ons, and virtual tours of real estate properties. These experiences aim to create memorable and emotionally resonant interactions, ultimately leading to increased customer loyalty and brand advocacy.
How do you create immersive customer experiences?
Creating immersive customer experiences involves a combination of technology, design, and strategy.
Here's a quick and easy step-by-step guide on how to create immersive CX:
Define your objectives
Begin by clearly defining your objectives. What do you want to achieve with your immersive CX? Is it to increase brand loyalty, drive sales, or improve customer satisfaction? Having clear goals will guide your efforts.
Understand your audience
Identify your target audience's preferences, behaviors, and pain points. Tailor your immersive CX to resonate with your specific customer base.
Choose the right technology
Select the appropriate technology for your immersive experience. The choice depends on your objectives and your audience.
Design a compelling story
Develop a captivating narrative or storyline that guides customers through the immersive experience. Storytelling helps create emotional connections and keeps users engaged.
Create realistic visuals
If your immersive CX relies on visuals, ensure they are realistic and appealing. High-quality graphics and 3D modeling can contribute to a sense of realism. But you can also think of this in terms of creating authentic images that trigger nostalgia or automatic recognition to continue the immersion.
Incorporate sensory engagement
Engage multiple senses beyond just sight. Consider adding spatial audio, use words to trigger collective memories, or even scents and tastes if applicable. Sensory engagement deepens immersion.
Prioritize interactivity
Incorporate interactive elements that allow users to actively participate in the experience. This can include likes, comments, shares, or posting pictures of themselves with certain hashtags, for example.
Personalize the experience
Use data and insights to personalize the immersive CX for each user. Tailor content and interactions based on their preferences and behavior.
Test and iterate
Test your immersive experience with a diverse group of users to gather feedback. Use this feedback to make improvements and refinements. Iteration is crucial for success.
Ensure cross-platform accessibility (or omnichannel distribution)
Make sure your immersive CX is accessible across different devices and platforms to reach a wider audience. This may involve adapting the experience for smartphones, VR headsets, web browsers, or even different social channels.
Measure and analyze
Implement measurement tools and analytics to track user behavior and engagement within the immersive experience. Analyze the data to understand what works and what needs improvement.
Optimize for performance
Ensure that the immersive experience performs well with minimal lag or glitches. Performance issues can detract from the sense of immersion.
Provide support and guidance
Offer user support and guidance within an immersive experience. Users should have access to help or information if they encounter difficulties.
Promote and market
Create a marketing strategy as part of your immersive CX. Leverage social media, email campaigns, and other channels to attract users, building on it and your brand awareness before they even make a purchase!
Gather user feedback
Continuously gather feedback from users even after the initial launch of these new CX strategies. This ongoing feedback loop can help you refine and improve experiences over time.
Iterate and evolve
Immersive CX should evolve with changing customer expectations and technological advancements. Regularly update and enhance the experience to keep it fresh and engaging.
Creating immersive CX is an ongoing process that requires a deep understanding of your audience, technology, and the art of storytelling. When done effectively, immersive CX can lead to stronger customer relationships, increased brand loyalty, and a competitive edge in your industry.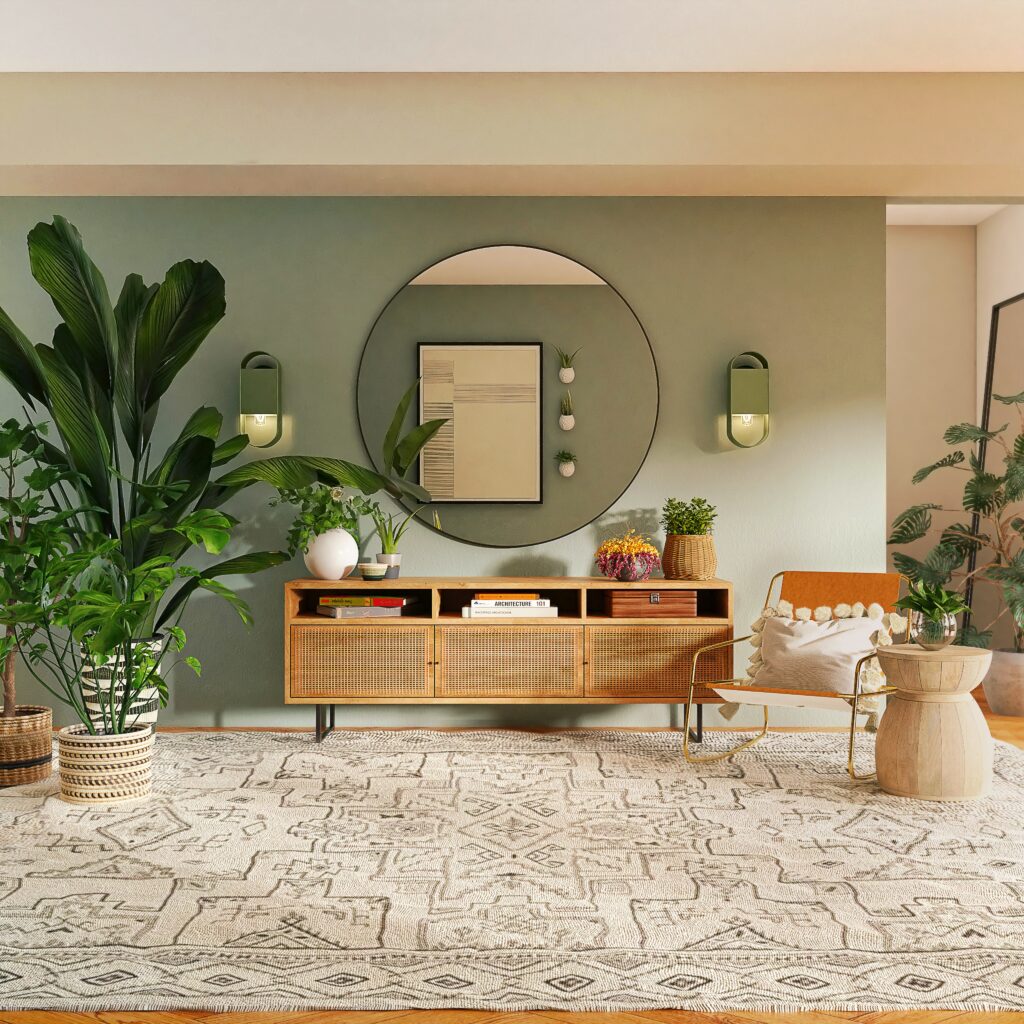 What is an example of an immersive experience? An in-depth look
An excellent example of immersive customer experience is provided by IKEA, the Swedish furniture and home goods retailer. IKEA has used immersive CX to transform the way customers explore and shop for furniture through the IKEA Place app.
IKEA Place App
Technology: The IKEA Place app utilizes Augmented Reality (AR) technology, making it accessible on smartphones and tablets.

Objective: IKEA's goal was to provide customers with a highly engaging and convenient way to visualize how IKEA furniture items would look and fit in their own homes before making a purchase.
Here's how the immersive CX works within the IKEA Place app:
Users download the app and select a piece of IKEA furniture they're interested in.
They use the smartphone's camera to scan their room.
The app superimposes a 3D, true-to-scale image of the selected IKEA furniture piece into the user's real environment.
Users can then move, rotate, and place the virtual furniture within their space to see how it complements their existing decor.
The app provides detailed product information, such as price, dimensions, and available colors, while users explore the virtual item.
Got it? Awesome. Let's look at the key elements of immersive CX in IKEA Place:
Sensory Engagement: Although primarily visual, IKEA Place engages users' sense of sight effectively by placing realistic 3D furniture models within their real-world environment.
Interactivity: Users actively engage with the app by physically moving around their device to view the virtual furniture from different angles and adjusting the furniture's position in their space.
Realism and authenticity: The 3D furniture models are highly realistic and true to scale, ensuring that users get an accurate representation of how the furniture will look in their home.
Personalization: Users personalize their experience by choosing the furniture they want to try in their space, allowing them to make purchasing decisions based on their unique needs.
Cross-platform accessibility: The app is available on a wide range of smartphones and tablets, ensuring accessibility for a broad user base.
What are the benefits of immersive CX for IKEA?
Improved customer decision-making: By allowing customers to visualize furniture in their own homes, IKEA Place significantly reduces the uncertainty associated with online furniture shopping, leading to more confident purchase decisions.
Reduced returns: The app helps customers select products that genuinely meet their needs, which can reduce the rate of returns and exchanges.
Enhanced brand loyalty: IKEA's commitment to enhancing the shopping experience and providing valuable tools like IKEA Place can foster greater customer loyalty and satisfaction.
Differentiation: IKEA's use of immersive CX through AR technology sets it apart from competitors and positions the brand as an industry leader in innovation.
The IKEA Place app is an exemplary instance of how immersive CX can be employed to provide customers with a highly engaging and informative shopping experience while simultaneously addressing their needs and preferences.
Whether you choose to create a real live action 3D experience, or build on nuances to create an immersive one, you're on the right track to better CX. If you're ready to innovate your customer experience, we're ready to help you get to the next level without crazy implementation times or messy processes.
Just better insights for tomorrow's decisions, today.