In many ways, the new year makes every organization want to strategize and do more with less, as the twin threats of recession and inflation appear on the horizon. Additionally, healthcare professionals like Primary Care Physicians (PCPs) may see more patients now than ever before. It could be because of stress-related illnesses, or exacerbated pre-existing health conditions.
No matter the cause, the PCP has a unique connection with many patients because of their direct touch on the patient experience continuum. Specialists or doctors' offices have a different atmosphere, and come with different patient expectations. Yes, a hospital has to think of admissions, cleanliness of the facility, or quality of care—for example—while the "feel" is a bit different with an office.
And that can be attributed to intimacy.
The closer quarters and typically shorter appointment times give specialists a different set of patient experience (PX) factors to focus on, including:
Direct care
Quality of care
Admissions process
Friendliness of staff
Parking
Location
This isn't an exhaustive list, but it shows the different touchpoints on the patient experience journey that can affect PX measurements. Is there any wonder why collecting and analyzing patient experience data (PED) is a focus for many specialists and offices in the new year?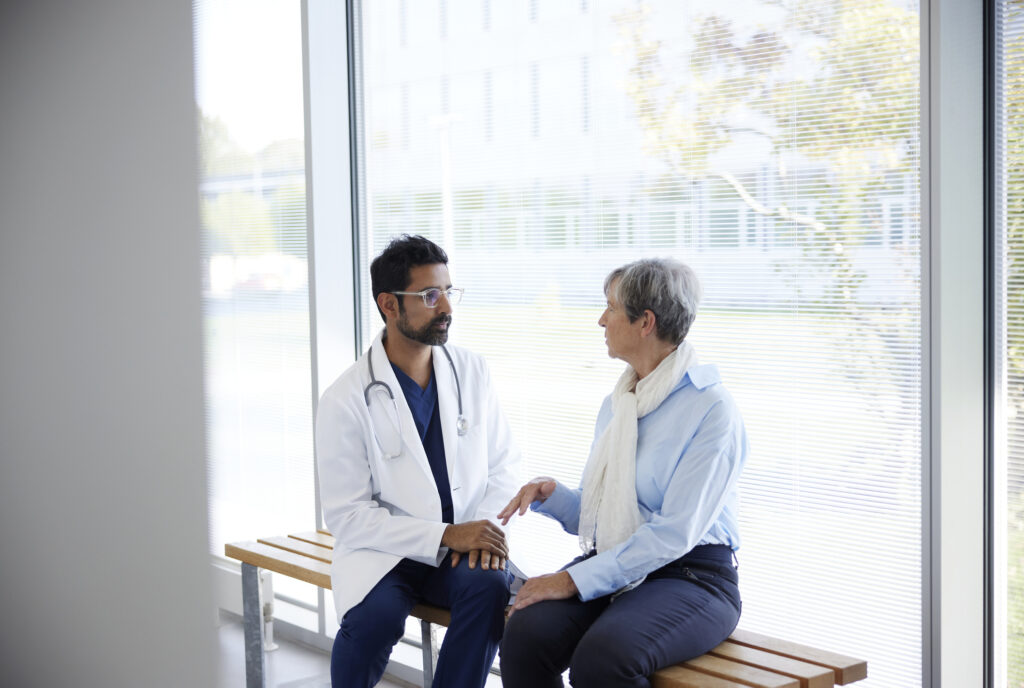 Why is PX so important for smaller locations?
The sheer volume of patients can differ significantly from a multi-doctor hospital setting to a specialist's office. In some cases, individual doctors are not attached to the patient experience as directly as clinicians or specialists. And with a smaller pool of patients, it becomes more vital to boost survey response rates and ensure you're gaining the most information you can.
With a superior patient experience, it's possible to gain patients, retain your current ones, and grow your practice. Those impacts can largely be attributed to the importance of planned ORM, as 60% of adults depend on online reputation/ratings to make a provider choice. For specialists and clinicians, it's important to note that PX can be used as a marketing strategy, and to evaluate the level of care.
Those two may not seem like they go together, but this further illustrates the unique position of the doctor's office. It is an intermediary between a hospital and a regular business in the healthcare industry. As such, they must blend use cases from both sides of the aisle.
That's a lot of pressure!
Patient expectations also play a great role here, as patients have a more singular figure to associate with their positive—and negative—experiences. It's unfortunate, but if the patient has had any bad experiences related to a doctor's office, then suddenly the doctor themselves could be equated to giving subpar care, when it could have been the unfriendly receptionist, lack of parking, or even facility cleanliness that was to blame. Those patient perceptions are much closer in cause and effect for offices.
The power of analytics
After you collect the data, analysis is the next important step. Without analytics, you can't make inferences from the data you collect, or even really make sense of it in the first place. There are some critical ways to analyze the data that can help you identify meaningful correlations and develop a deeper understanding of your measurements.
Deep analytics is crucial to gaining a better understanding of your data, or even strategizing your next step. Any healthcare management solution you use should be advanced and robust enough to manage your data and provide detailed reports. You shouldn't have to be a statistician to use it, or to comprehend what you're looking at (although that's not to diminish statisticians!).
Some analyses your platform should be running:
Beneficial surveys to use
If you're unsure how to start gathering the patient experience data you need to gain deeper insights into your PX, these surveys can help you!
In the new year, make sure you gain the data you need to get insights and predictions for your future. Taking stock of your past as you complete a survey of surveyors can help you plan and do more with fewer surveys in your year. A robust healthcare experience management system can help you gather all the data you need to make intelligent decisions.
Now is the best time to get feedback from your patients and use powerful analytics to drive action. Don't know where to start? We're here to support your efforts!