What is website feedback?
Website feedback — a subset of customer feedback — relates to obtaining information from people who visit and navigate websites. The methods for doing this rest in conducting on-page surveys, website feedback widgets, and new digital apps. The goals are to uplift the user experience (UX) and energize the traffic simultaneously.
When combined with web analytics, the stream of data under this category has the power to enrich the customer journey by converting prospects into paying customers. More importantly, the idea of harnessing website feedback to a company's strategic planning should significantly support customer retention and loyalty while hindering customer churn.
Is it worth it?
While implementing a website feedback system is no small feat, the alternative is guesswork. By all means, try it, but if you're wrong, the consequences are quite daunting.
So, how do you flip that metric around? Easy — you make it a cinch for web browsers to tell you what they're thinking without fear of a comeback. More than that, you make sure they know that you want to hear what they have to say.
In the digital era, it's safe to say that defective CX emerges much of the time from UX going off track. Therefore, I suggest you start with your website, representing a significant percentage of customer journey touchpoints. Look at things this way:
If you know what's slowing the buying process down or derailing it, you can address the matter.
By smoothing the road ahead and removing instructions, you reverse complaints into referrals.
Churn converts to retention, and customer loyalty trumps customer abandonment.
Website feedback is all about transparency and opening the arena so you know what's happening and how your customers are feeling.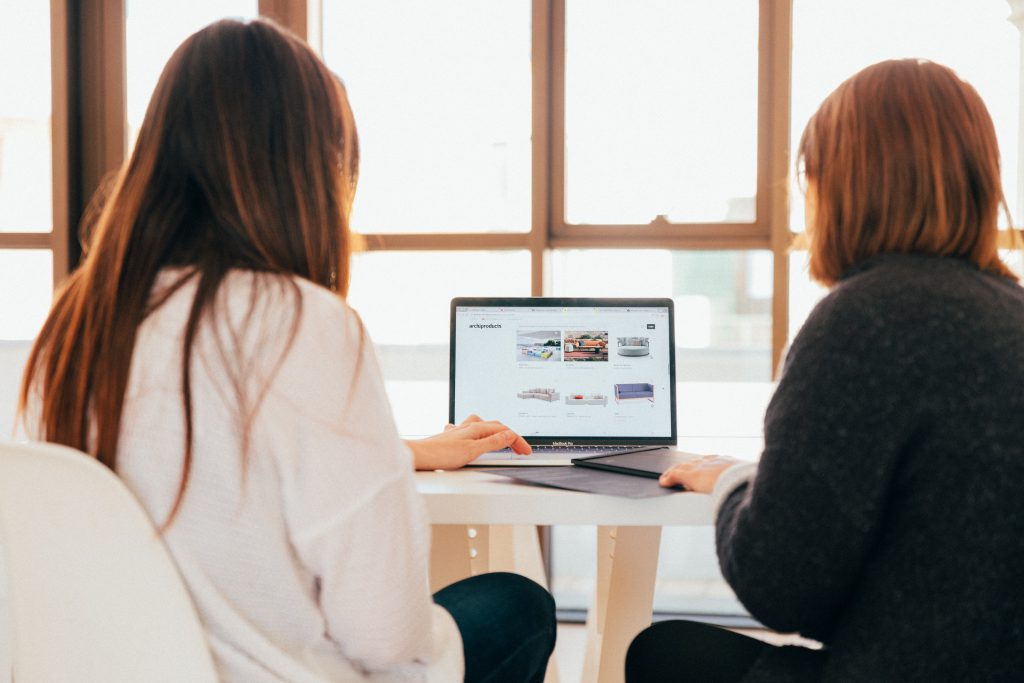 Tools and types of website feedback
The above item is one of the oldest recommendations and probably the best one. You do it with a pop-up to snap the audience to attention. Here are the advantages:
The visitor sees it because it jumps up on the page.
It's short and easy to respond to in seconds (1 – 3 questions max).
It's anonymous.
Your visitors know you wouldn't have it there if their opinions weren't valued.
It lets the responder express a real opinion with open-ended questions (not just a "yes" or "no"). If they want to vent, then here's their chance.
Most sophisticated web platforms provide a website feedback survey template with a streamlined contact form that doesn't need special coding.
There's generally an embed button to get it into the pop-up and some details on best survey practices.
Insert a Feedback Button
Use the feedback button as an advantageous way to encourage visitors to give you website feedback. Instead of a highlighted link that says CONTACT US, let it read TALK TO US or TELL US WHAT YOU THINK. In this way, the respondent triggers the survey by clicking the button fills it out once it appears.
This may seem obvious, but marketers commonly recognize that if someone initiates step-one, they generally complete the second step as well.
Use Live Chat
Live chat is fast becoming the most popular way to know what's motivating your audience because:
It's a convenient facility that customers use when they get stuck.
With AI chatbots readily available and call centers geared to converse with prospects, it's versatile and affordable.
Evidence shows it gets more sales out of situations where hesitancy slows things up.
It quickly shows you the obstructive touchpoints in the selling process as structured on the website.
The one big thing to worry about is that your live chat is working seamlessly and doesn't in itself turn out to be a negative touchpoint. For example, suppose the chat agent cannot chat informatively. In that case, it could be more harmful to your brand image than revealing.
The best places for live chat are your pricing page or checkout page. That's because they are the junctures that mark the most prominent incidence of buying cart abandonment during web usage. A persuasive and competent agent can perform miracles in pulling prospects across the finish line.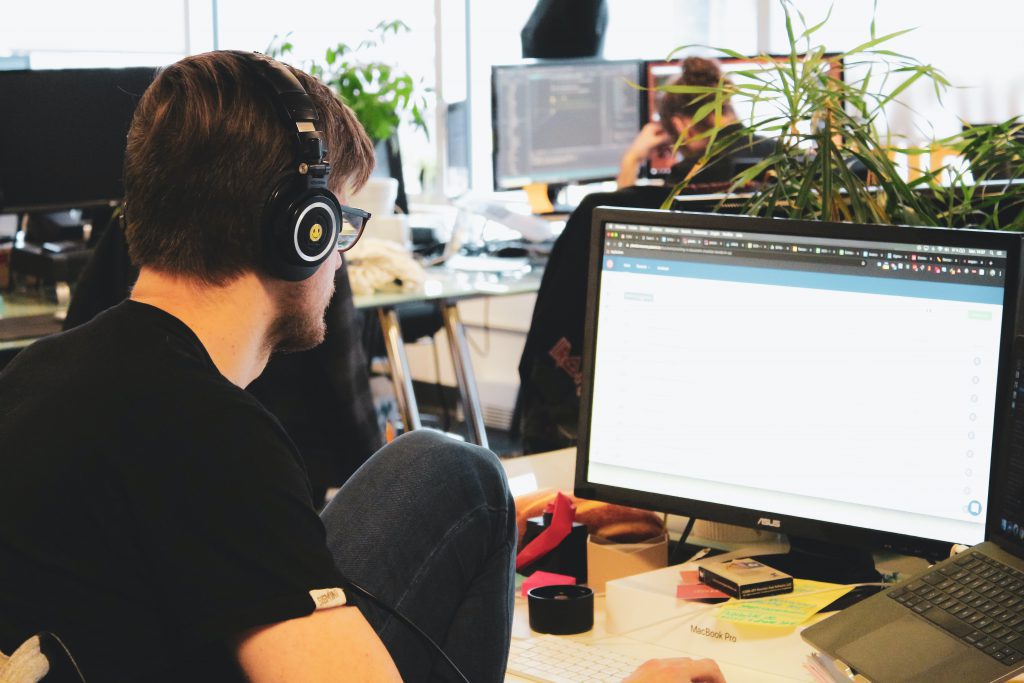 Surveys and Example Questions
For the website feedback to be reliable, marketers must apply their skills to integrate the right question (possibly with incentives) at the right time and place. They must position all the cogs into a smooth-running machine to yield the best results. They must have an understanding of all the crucial mechanisms available and decide which are most likely to provide penetrative insights. Below are a few examples of the best angles and questions.
Implant incentives to trigger website feedback
Offer something for free (e.g., a coupon or first installment), and you'll get a reaction — as long as it represents reasonable value. Perhaps a bumper discount is enough to do the trick. So important is truthful feedback that tossing an enticement to engage in giving opinions is worth more than its weight in gold. Labels along the lines of  "30 seconds for a Free Gift" or "Just answer two simple questions" are just fine.
Website feedback question examples
These questions almost always work well with incentives but also frequently on their own.
What first struck you when visiting us for the first time?
Why? There's nothing like getting a first impression reaction as an anchor piece for website feedback. Is the brand image resonating out of the gate?
Where? Place it on a pillar page.
To whom? Identify that it's only there for first-time visitors to answer.
How did you get to us?
Why? There may be a vital source sending you leads much of the time. Was it a social media entity like Facebook, word-of-mouth, SEO, or family and friends?
To whom? Ask the question of seasoned customers and new ones alike. It's first-time visitors that generally give you the best responses.
There are so many variations of this approach, so go through them carefully.
Was there something still in the way of you buying?
Why? You want to know if touchpoints are obstructing the path to the buy cart path. This question is an excellent way to find out.
Where? Post this question on the page where prospects subscribe for free but haven't committed to purchasing yet.
How likely are you to recommend us to a friend or colleague?
Why? I call this the acid-test question. It's a "no-frills inquiry" that encourages honest, objective responses. If the person taking the survey is likely to recommend your brand, you know that the CX has traction. If not, the customer journey is in possible distress.
When linked to a second question like "If unlikely, can you tell us why?" it can open a transparent pain arena.
Is there anything not on this page you'd like to see? Is there anything on this page that you found not useful?
Why? Website pages have the critical objective of quickly providing relevant information to visitors when they need it. Generally, each page has a theme, and the content should support it from all angles. Often, we lose our objectivity and insert all kinds of things that confuse and divert attention. Today's trend is a minimalist approach, keeping the text confined to the page title in all respects.
Where? You want to catch the readers' attention when more than midway through the content. Therefore, I suggest placing these two questions three-quarters of the page down.
Which competitors entered your consideration before settling on us? What is the principal reason for selecting us in the end? What makes us stand out from the competition?
Why? These three questions can stand alone but are better in one website feedback survey. They revolve around "getting to know who you are up against" by revealing some surprises and emerging threats you never thought about. Moreover, insights into customer buying patterns and thought processes are invaluable at any level. It's fascinating what a quick website feedback survey like this can do to give you a strategic direction.
Tell us about other product features you would like to see in our range? What's the most enticing quality of our product?
Why? There's no end to the number of questions you can ask about your customer offer. Together they provide an in-depth appreciation of how it matches detected pain areas to the delivered benefits. What you think is the outstanding aspect of your product may differ substantially from how users see it. Website feedback surveys in the product arena can bring you back to earth with a heavy bump.
Where? Position this on "Products & Services" landing pages.
To whom? It targets returning visitors, some of whom are not committed customers yet.
Conclusion
Sogolytics is deeply involved in website feedback surveys and all that they entail. They have a professional library that archives templates and data-driven customer feedback questions for every aspect of your online business. They can get you reliably answers to questions like, "Why did you exit our website?" by probing visitor behavior from first site entry to multiple returns.
Online eCommerce is the way of the future, pressuring the traditional brick-and-mortar competitors into the digital era. It all boils down to knowing the ins and outs of how your customers traverse the pages and establishing whether the UX touchpoints are in your favor or counteractive. Sogolytics is the company that elevates your efforts fast and affordably to derive the most pertinent data seamlessly and reliably.