The 2022 World Cup is over! How do you feel?
Yay! What an awesome event!
Yay! So glad it's over!
Yay! I can't wait to reflect on all of the amazing things this tournament brings together so I can use those takeaways to improve experiences for my own favorite audiences!
No bias here, folks. All-yay, all day long. 😉
It's true, some of our team members are huge football/soccer (don't start!) fans, but all of our team members are huge fans of exceptional experiences, so we'll pick it up there.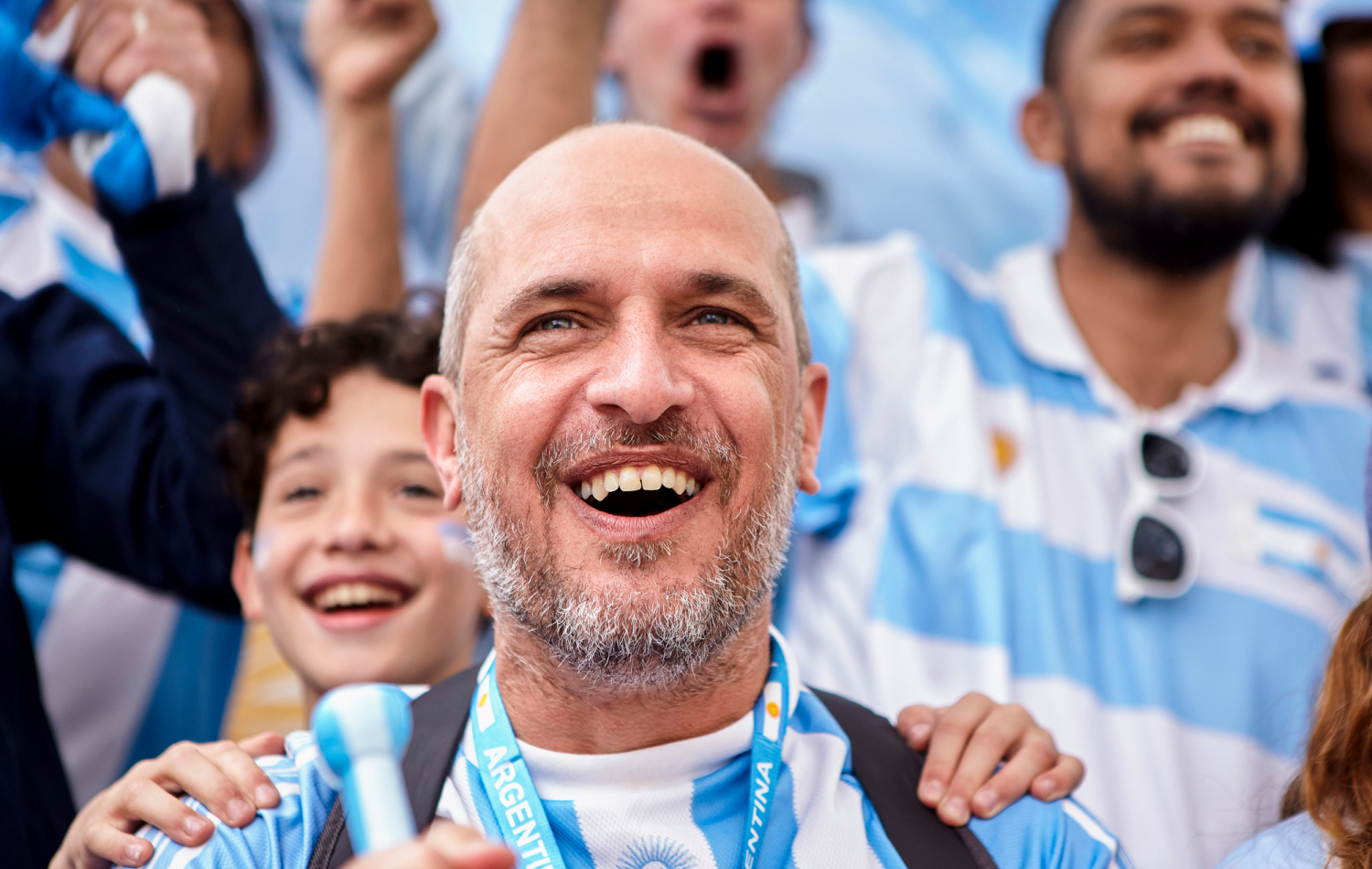 What's so great about the World Cup anyway?
Okay, no need to get up in arms! Even if you're not a fan of the beautiful game (Google that one and see what you get!), this cultural phenomenon offers plenty of takeaways. We asked our Sogolytics team to weigh in on the question and a few common themes stood out.
Witness history in the making
While it might sound funny to identify a repeated event as unique or historical, the epic nature and storied past of the World Cup means that there are always historical firsts to be celebrated. As our team noted, this was a World Cup of many firsts, including a few that are especially notable. Takeaway: Celebrate everything!
Qatar became the first Middle Eastern country to host the World Cup.
Morocco became the first African team to reach the World Cup semi-finals.
Lionel Messi became the first player to score in every round of the World Cup.
Lionel Messi became the first player to win the Golden Ball at two different World Cups.
Stephanie Frappart became the first female referee to take charge of a men's World Cup match.
Canadian coach John Herdman, a former primary school teacher, became the first person to have coached both a men's and women's team at a World Cup.
It feels good to be part of the team
Community is one of the core values of the World Cup. Every player has a team, every team has a nation behind it, and every nation joins in the global community in cheering. Whether it's bringing people together — or in some instances highlighting their rivalries! — we all feel better when we know we're not alone. Takeaway: Make sure your team knows how much they're valued.
"The World Cup unites and brings people from several countries together."
Seeing a national team on the world stage "brings together people who would otherwise be at odds" — "in many ways, a wonderful exercise in DEI!"
It feels good to feel good
This one requires no explanation. It's true that bad news can bring people together, but celebrating highlights and cheering yourselves hoarse feels awesome. Takeaway: Don't be afraid to show your sensitive side.
"Each World Cup brings us new memories but it also brings back old ones."
"If you are a football lover, the games are unlike anything you've ever seen before, and the pure enjoyment is an endorphin rush I think we all need in the world right now!"
Just keep cheering
Even if your team doesn't make it all the way, many find it easy to be swept up in the excitement of another team. After all, while you might not know the new-to-you team's full story or even all of the players' names, practicing a little empathy (or vicarious thrills?) can make the tournament even more enjoyable. Perhaps because of the ups and downs of the sport in general and the tournament itself, many choose to show some flexibility in their enthusiasm. Takeaway: Be flexible in providing and highlighting a wide range of value propositions to keep your audience engaged.
"Even when their national teams don't make it to that stage, people all over the world get the chance to support their favorite teams — and they attach all of their football emotions to them as if that's their home team. To me that is something extremely fascinating!"
For the love of the game
Teams win and lose, and it's impossible to predict every single on-field play or off-field development that impacts a team's success. True fans, though, recognize the higher value behind the tournament: For the love of the game. Takeaway: Showcase your values and build connections with the priorities of your community.
"Even though there are different teams, all of them have one love, and that is football. They celebrate football, no matter who they cheer for. World Cup is all about the game — and respect for football."
While this list could go on and on (#SogoTeam!), we all have our own playbooks to achieve our goals. Whether it's World Cup victory, business growth, or employee engagement, set your sights on delivering outstanding experiences for those involved. Hours and hours of practice, better insights from your data, greater understanding of your organization's priorities — whatever you need, make sure you have the right team and supporters by your side. Need help? Connect with our team today to start reaching tomorrow's GOALLLLLLLLLLLLLLLLL!