A few months ago, Sogolytics sent you a survey, requesting your feedback on our features. The survey received an overwhelming response! We made a note of all the things you loved about Sogolytics and all the things you, well, let's put it this way, loved less. On the basis of your feedback, we have modified platform to create a more user-friendly, fresh and even more powerful online survey software.
Ladies and gentlemen, we bring you Sogolytics v5.0!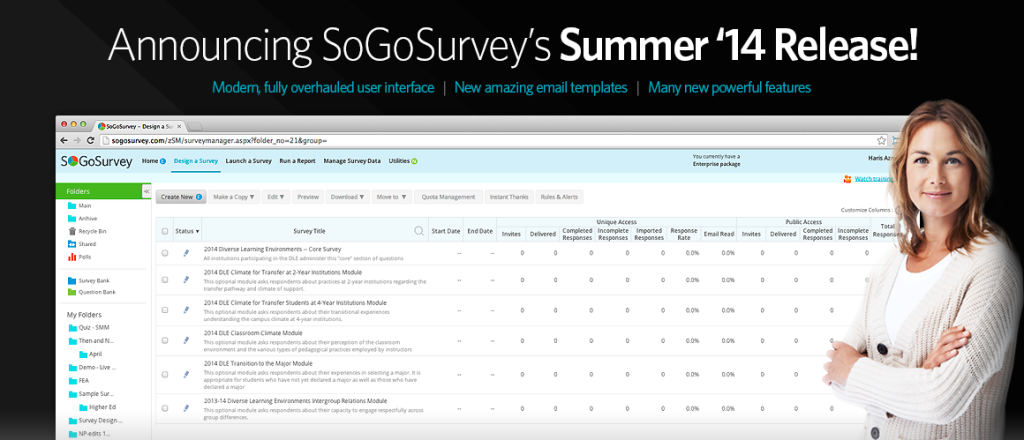 We would love to hear your feedback on our new and improved software features.