Technology plays an essential role in how today's businesses interact with their customers. From online shopping to customer support chatbots, tech companies are constantly striving to improve the customer experience.
The goal? To optimize operations while delighting customers at the same time.
However, despite these efforts, there are still gaps that can leave customers feeling frustrated and dissatisfied.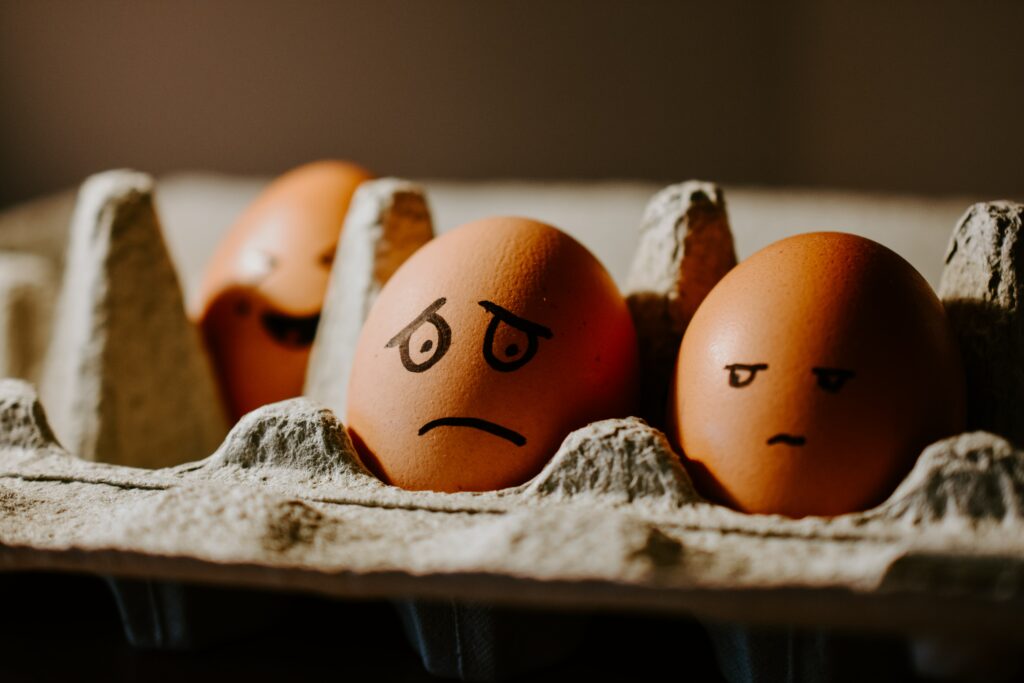 In this blog post, we'll explore some of the common gaps that tech companies have in the area of customer experience, and share some examples of how these gaps affect customers.
By understanding common CX gaps and how to address them, tech companies can improve their customer satisfaction and loyalty, leading to greater success in the long term.
1. Poor communication
One common misalignment in tech companies' customer experience is poor communication.
This can manifest in a variety of ways, from inconsistent messaging to a lack of communication between different departments. For example, a customer may receive different information from a sales representative and a customer support representative, leading to confusion and frustration.
An example of this gap is Apple's inconsistent messaging around the performance of older iPhones. In December 2017, Apple publicly acknowledged that it had been slowing down older iPhones to extend their battery life. However, the company initially did not communicate this to its customers, which led to widespread confusion and frustration among iPhone users.
What happened? After receiving reports that some iPhones were shutting down unexpectedly due to aging batteries, Apple made the decision to slow down older iPhones. They released an iOS update that reduced the maximum performance of certain iPhones during peak power demands to prevent these unexpected shutdowns.
But here's the problem: This update was not communicated to users, leading some to speculate that Apple was intentionally slowing down older iPhones to encourage customers to upgrade to newer models.
It wasn't until an independent performance analysis confirmed the slowdown that Apple finally acknowledged the practice.
As you can imagine, Apple customers weren't happy. Apple's lack of transparency in this situation was widely criticized and led to a loss of trust among their customers.
Check customer satisfaction with our CSAT survey template!
2. Non-intuitive interfaces
Another common gap in tech companies' customer experience is interfaces that are non-intuitive, and difficult to use. This can be a significant issue for customers, particularly those who are not technically proficient.
One example? The initial release of Microsoft's Windows 8 operating system. To be specific, Windows 8 introduced a new interface that was optimized for touchscreens, but was confusing and difficult to use on traditional desktop computers.
This led to a significant backlash from customers who found the new interface frustrating and not at all intuitive.
After the uproar from its customers, Microsoft had no choice but to make some significant changes with the release of Windows 10. They went back to a more traditional desktop interface, but also incorporated some touch-friendly features for users with touchscreen devices.
3. Lack of alignment between business and customer needs
Misaligned priorities with customers can be a significant gap in tech companies' customer experience, particularly when it comes to issues like user safety, privacy, and content moderation. This can lead to slow response times, inadequate measures to address issues, and a lack of trust among users.
For example, Twitter has faced criticism for its slow response times to reports of harassment and abuse on the platform. While the company is saying that it's doing its best to fight harassment, its policies seem to be inconsistent at best.
Obviously, this led to a lack of trust among users, and is not a good look for the company.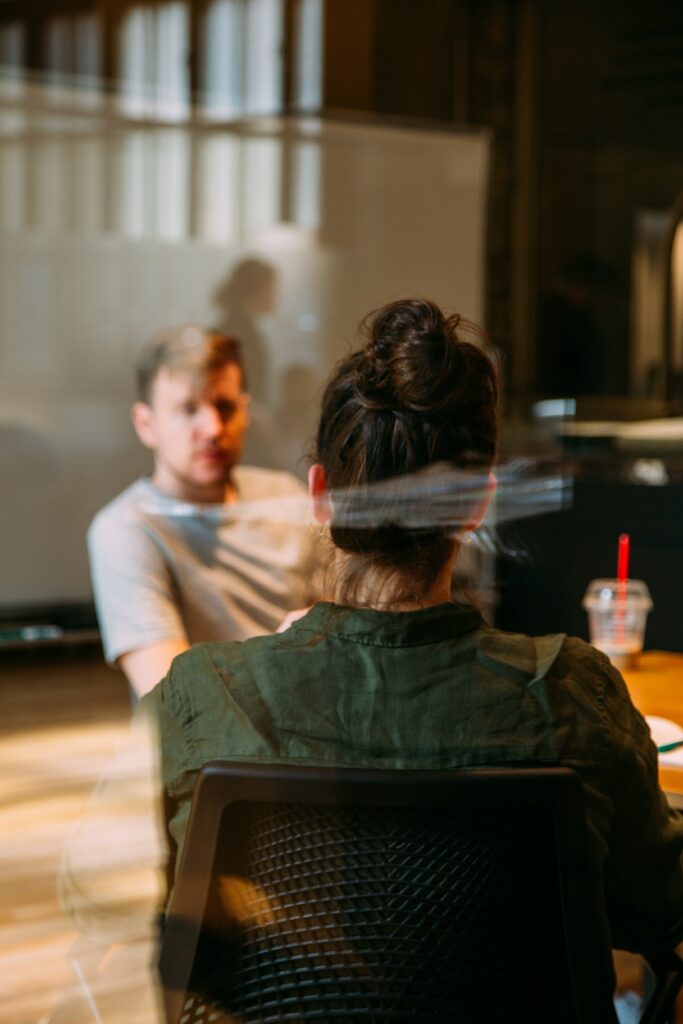 Similarly, Facebook has been accused of not doing enough to prevent the spread of fake news and disinformation on its site. The company has also been accused of prioritizing profits over the safety and well-being of its users by allowing harmful content to remain on the platform if it generates engagement and revenue.
Additionally, Amazon has been criticized for its handling of counterfeit products sold on its platform.
Again, the general sentiment is that the company is chasing profits above everything else, including the safety and well-being of its customers.
In some cases, it may be that these companies do not prioritize these issues because they do not negatively affect their bottom line, or they may not have adequate systems in place to address them effectively.
Regardless of the reason, misaligned priorities with customers can have a significant impact on user trust and loyalty.
4. Unclear policies
Clear and effective communication is essential for a positive customer experience – that much is obvious.
However, many tech companies struggle with communicating effectively with their customers, whether it's through poorly written support documentation, or unresponsive customer service representatives.
Some might say that it's innately more difficult for tech companies to be able to communicate effectively with their customers, since their products may be more complex and/or require a certain level of technical know-how. However, this does not excuse tech companies from the responsibility of ensuring that their customers have a clear and positive experience with their products and services.
Let's go back to social media. Twitter and Facebook have been criticized for their unclear privacy policies. The privacy policies for social media platforms can be lengthy and complex, often using legal jargon that is difficult for the average user to understand. This has led some users to express concerns about how their personal information is being used and shared by these companies.
5. Limited support
When customers encounter issues with a product or service, they expect timely and effective support.
Unfortunately, many tech companies fall short in this area by offering limited availability of customer support, or providing support that is not knowledgeable or helpful. This leads to frustrated customers who feel unsupported and unheard.
For example, a customer may struggle to reach a customer support representative due to long wait times, limited hours of operation, or automated phone systems that do not provide a clear path to speak with a representative.
Some companies, particularly smaller startups, may have limited customer support hours or resources due to budget constraints. This can lead to customers waiting for long periods of time to receive help or being unable to get support outside of regular business hours.
Now, is it really a big deal if customers aren't able to get support for a "non-essential" tech product or platform, such as social media?
Perhaps not – but consider that many folks are making a livelihood through social media these days, be it from working as a creator or running a business. In these cases, social media can be essential to their livelihood and any issues with the platform can have significant consequences.
Social media platforms aside, there are other tech platforms that are considered "essential services" – think mobile-first banking platforms (which falls in the category of fintech) and healthcare portals (which falls under healthtech). For these types of platforms, reliable and effective customer support is even more crucial.
Customers who encounter issues with their online banking or healthcare portals may be dealing with sensitive or urgent matters, and need timely and accurate assistance. In some cases, a lack of support could even have serious consequences for a customer's health or financial well-being.
6. Lack of empathy
Finally, one of the most important gaps in tech companies' customer experience strategies is a lack of empathy.
Have you heard this something along these lines? "These big tech companies – they're all about making money, they don't care about their customers!" This sentiment isn't entirely unfounded. Many tech companies have been criticized for prioritizing profits over people, leading to experiences that feel cold and impersonal.
It's not rocket science – customers want to feel like their needs and concerns are being heard and understood by the companies they interact with.
However, many tech companies prioritize efficiency and profits, resulting in experiences that feel cold and transactional.
One example can be seen in the case of Comcast's customer service. For years, Comcast had a reputation for poor customer service with long wait times, unhelpful representatives, and confusing billing practices.
In 2014, a recording of a customer service call went viral, in which a representative refused to cancel a customer's service and engaged in a contentious argument. The incident highlighted the lack of empathy and respect that Comcast showed towards its customers, further damaging the company's reputation and driving customers away.
Improving customer experience in tech companies
While tech companies have grown exponentially, bringing with them many conveniences, there are still some critical gaps that tech companies need to address to provide exceptional customer experiences.
By focusing on areas such as communication, support, and empathy, tech companies can create experiences that leave their customers feeling valued and satisfied. However, since different companies have different blindspots, it's important to identify what pertains to you.
Not sure what your customer experience gaps are? Get started with our Net Promoter Score survey template to identify how your customers feel – and be sure to follow up with key driver questions to understand the reasons behind the metrics!
Want to learn more about our customer experience solution? Let's get on a call and we'll give you the tour!