We always hear about tech companies being amazing places to work at, but do they have blind spots?
Of course – no company is perfect, and tech companies are no exception.
Despite their reputation for being innovative and forward-thinking, they still have certain shortcomings, especially when it comes to employee experience.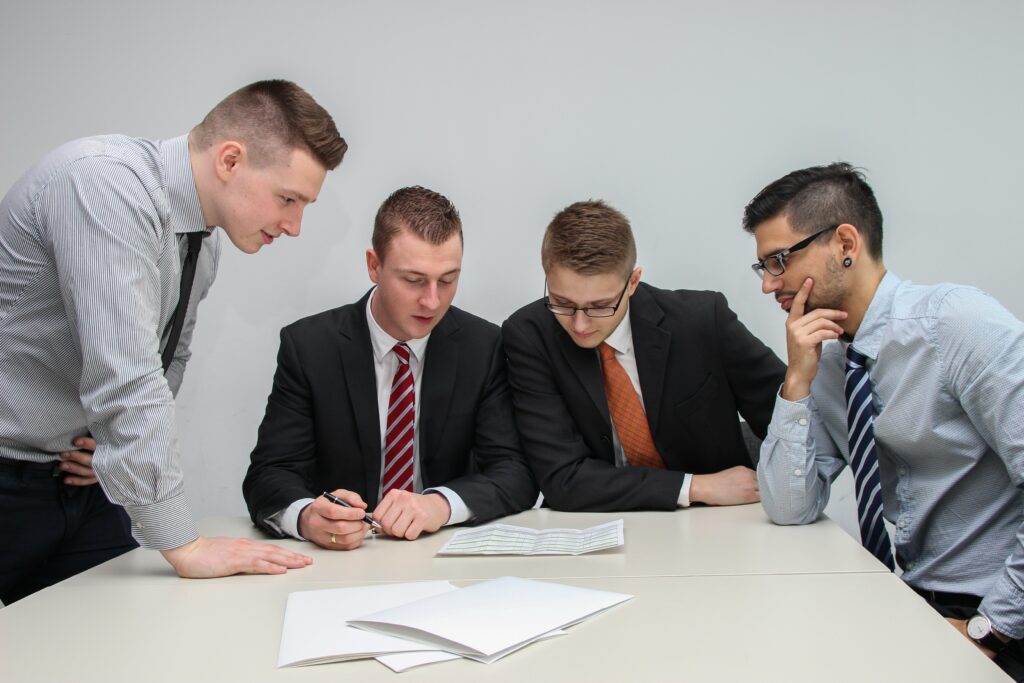 In this article, we'll discuss the gaps and blind spots that tech companies have when it comes to their workplace culture and employee experience.
Read on to find out more!
Diversity and inclusion
One major gap is in the area of diversity and inclusion – unfortunately, tech companies are notoriously bad with this.
It's well-documented that women, Latinos, and Black people are often underrepresented in the tech industry, but it's important to note that other groups, such as people with disabilities and older individuals, may also face significant barriers to entry and advancement in this field.
Here's an example: According to the U.S. Bureau of Labor Statistics, just 3.2% of people with disabilities are employed in computer and mathematical occupations, compared to 3.9% of people without disabilities.
This suggests that people with disabilities may face challenges in getting jobs in these fields, which could be due to a variety of factors such as discrimination or a lack of access to education and training.
Ageism is also a concern in the tech industry. For example, a recent survey by the University of Gothenburg found that tech workers over 35 are considered "old" in the industry.
Here, ageism may manifest as a bias towards younger workers who are perceived as more tech-savvy or innovative. This bias can make it difficult for older workers to find and keep jobs in the industry, even if they have the necessary skills and experience.
The importance of diversity
Now, let's take a minute to discuss… why is diversity important to get right?
A lack of diversity can create a negative experience for employees from underrepresented groups, leading to feelings of isolation and exclusion.
To address this gap and create an inclusive workplace culture in tech companies, it's important to focus on creating a DEI centricity at all levels of the organization, providing support and resources for employees from diverse backgrounds.
Check workplace inclusivity with our DEI survey template!
What have companies done?
Most large tech companies can easily pull out a laundry list of things they've done to try to improve diversity and inclusion.
Google, for example, has a long list of diversity-related initiatives, such as:
However, numbers don't lie – Google's most recent diversity report from 2022 shows that only 37.5% of their workforce is made up of women, and only 9.4% are Black and 9.0% are Latinx employees.
This shows that despite the company's efforts, there is still a long way to go in terms of achieving true diversity and inclusion at Google.
Positive examples to learn from
While diversity is an issue that most tech firms grapple with, there are a select few companies that have been able to demonstrate tangible progress through their initiatives and programs. Two such examples are Salesforce, which has made a commitment to gender pay equity, and Intel, which has set targets for increasing the representation of women and underrepresented minorities in its workforce.
Salesforce: Back in 2016, the company made a commitment to achieving workforce diversity, and has set targets for increasing the representation of women, people of color, and other underrepresented groups in its workforce.
The company has also implemented programs aimed at promoting diversity and inclusion, such as its Racial Equality and Justice Task Force and its Equality Summit, which brings together leaders from diverse backgrounds to discuss strategies for promoting equality.
In part due to its commitment to diversity and inclusion, Salesforce was ranked #1 on Fortune's 100 Best Companies to Work For list in 2018.
On top of that, Salesforce has also been recognized as one of the "Best Workplaces for Diversity" by Great Place to Work for several years in a row. It has also received accolades for its LGBTQ+ inclusion efforts, including a perfect score on the Human Rights Campaign's Corporate Equality Index.
Intel: Like Salesforce, Intel made a significant commitment to increasing diversity in its workforce, and set ambitious targets for increasing the representation of women and underrepresented minorities in its workforce.
The company also implemented a range of programs aimed at promoting diversity and inclusion, such as its Diversity in Technology initiative, which aims to increase the representation of women and underrepresented minorities in the tech industry, and its Intel Capital Diversity Fund, which invests in companies led by women and underrepresented minorities.
Intel's efforts in this area have obviously paid off – it was recognized as one of DiversityInc's Top 50 Companies for Diversity in 2019.
That aside, Intel has also been named as one of Fortune's 'World's Most Admired Companies' and has received accolades for its diversity and inclusion efforts from organizations such as Human Rights Campaign.
Mental health and well-being
Another blind spot that tech companies face? Their employees' mental health and well-being.
Many tech companies are known for their fast-paced, high-stress work environments, which can take a toll on employees' mental health.
The importance of mental health
Here's what many folks don't realize – in some countries, including the United States, employers have a legal obligation to provide a safe and healthy work environment, which includes addressing mental health concerns among employees.
Of course, legal obligations aside, prioritizing employee mental health and well-being is simply the right thing to do and can have a positive impact on society as a whole.
And when companies do take care of their employees' mental health, it results in a win-win – they're not just able to retain their current employees and increase productivity, but they also become more attractive to prospective employees who value a healthy work environment.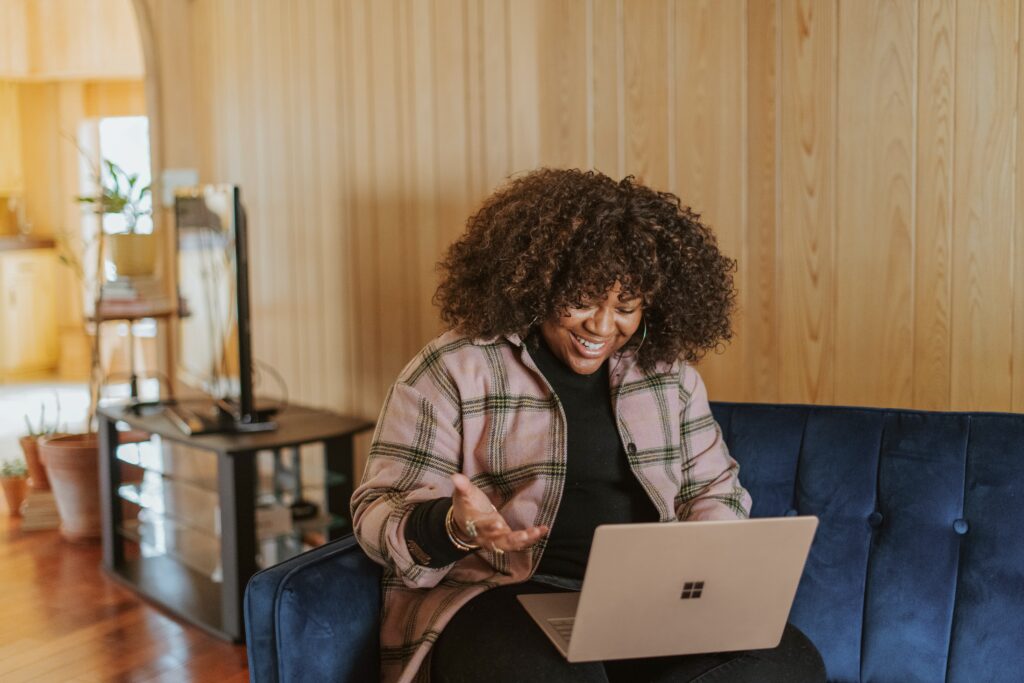 On the flip side, when companies do not prioritize their employee's mental health, they risk negative consequences such as increased turnover, decreased productivity, and a negative impact on employee morale.
At the end of the day, neglecting employee mental health perpetuates a harmful corporate culture that prioritizes profits over people – this should be avoided at all costs.
Understand employee concerns with our job satisfaction survey template!
What have companies done?
While some companies have implemented programs to support employee well-being, such as mindfulness training and mental health resources, more needs to be done to address the root causes of stress and burnout in the tech industry.
To be specific, tech companies need to take a more proactive approach to preventing burnout and promoting work-life balance. This can include measures such as:
Setting realistic deadlines
Encouraging employees to take breaks and vacations
Promoting flexible work arrangements.
One example of a company that has taken a proactive approach to employee well-being is Buffer, a social media management platform.
Buffer has implemented a 4-day work week policy for employees, and has also instituted a policy where team members are encouraged to take a minimum of three weeks off per year (on the flip side, there's no maximum time off recommendation).
Another example is Asana, a work management platform, which has implemented a "No Meeting Wednesdays" system in order to give their employees "flow time" during which they can work with fewer distractions.
Creating a sense of purpose and meaning
Finally, many tech companies struggle with creating a sense of purpose and meaning for employees.
While some employees may be motivated by the company's mission or the potential for financial gain, others may be looking for more meaningful work that aligns with their personal values.
The importance of purpose and meaning
This one's pretty straightforward – creating a sense of purpose and meaning for employees is important because it can increase employee engagement, motivation, and job satisfaction.
Simply put, no one wants to feel like a cog in a machine.
When employees feel that their work has a larger purpose and that they are contributing to something meaningful, they are more likely to be committed to their work and go above and beyond what is expected of them.
This leads to higher productivity, better performance, and ultimately, better business outcomes for the company.
Additionally, having a sense of purpose and meaning in one's work can also improve overall well-being and mental health (bringing us back to our previous point on mental health!)
How do your employees feel? Ask them with our company culture survey template!
What have companies done?
It's common practice for companies to try to create a culture of purpose and impact by promoting social responsibility and sustainability, and offering opportunities for employees to volunteer and give back to their communities.
However, not all corporate social responsibility (CSR) initiatives are effective.
The key lies in finding initiatives that align with a company's values and mission, and that are meaningful and engaging for employees.
Examples of companies that have done a good job at creating a culture of purpose through CSR activities include Patagonia.
We're pretty sure you've heard of Patagonia – it's a well-known outdoor apparel company that has a strong commitment to environmental sustainability, and it's known for having a great company culture as well.
Patagonia runs a number of CSR activities, such as their "Worn Wear" program, which encourages customers to repair and reuse their clothing instead of buying new items. They also offer paid time off for employees to participate in environmental activism.
With a culture of purpose and impact ingrained in its values and mission, Patagonia has consistently ranked as one of the best companies to work for in the United States.
The company's employee wellness programs and flexible work policies are also recognized as exemplary, leading to high levels of employee satisfaction and engagement.
Improving employee experience in tech companies
Tech companies are attractive to work for in some capacities – there's no denying that. We know that tech pays handsomely, and tech employees generally have more flexibility to work remotely as well.
However, tech companies do have their own blind spots – especially when it comes to diversity and inclusion, prioritizing their employees' mental health, and creating a sense of purpose.
At the end of the day, companies that want to attract top-tier tech talent will need to focus on these areas and make meaningful changes to improve employee experience.
How does your organization fare when it comes to employee experience? Find out from your employees! Sogolytics helps you capture authentic feedback and derive actionable insights to optimize your employee engagement strategy.
Not sure where to start? Let's get on a quick call and we'll walk you through all that our platform can do for you!