In today's diverse and rapidly evolving marketplace, understanding the preferences and behaviors of each generation is vital for crafting effective marketing campaigns.
Different age groups exhibit unique characteristics and values, which influence their purchasing decisions and responses to marketing.
In this article, we explore the distinctive traits of each generation and the marketing strategies that resonate best with them.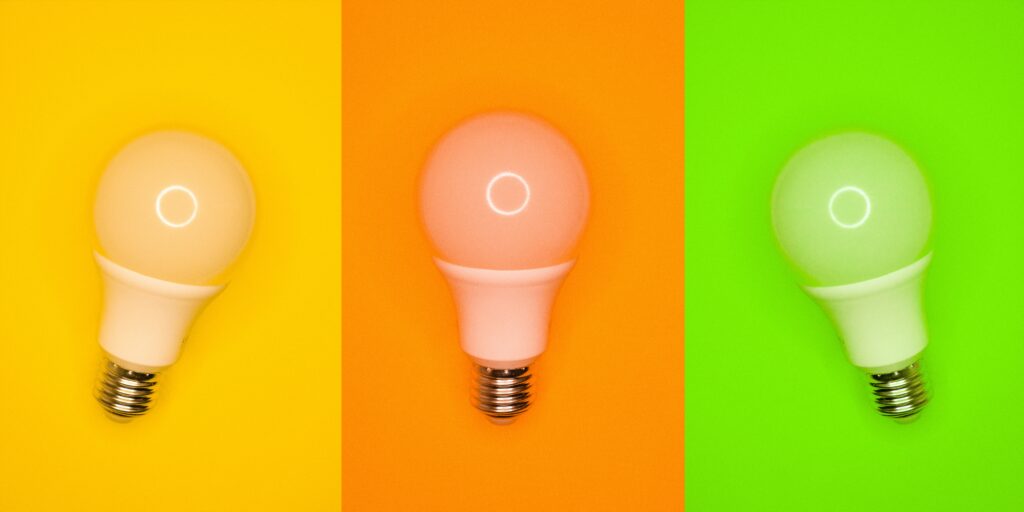 Baby Boomers (Born 1946-1964)
Baby Boomers tend to be hardworking individuals who are goal-centric and self-assured.
They typically prefer traditional forms of communication and media, with 58% of them naming email as their top channel for brand communications.
Effective marketing strategies for Baby Boomers
Here are some marketing strategies that may resonate with your Baby Boomer customers:
Leveraging email marketing and newsletters
Utilizing traditional media (TV, radio, print)
Ensuring that marketing campaigns are accessible
Baby Boomers prefer direct and personal communication. As such, brands can create targeted email campaigns that offer relevant content, special offers, and personalized recommendations based on their customers' preferences and past interactions. By using a conversational and warm tone in their emails, brands can establish a sense of familiarity and trust with Baby Boomers, enhancing the likelihood of positive responses and interactions.
Moreover, newsletters can be a powerful tool to keep Baby Boomers informed about brand updates, promotions, and industry trends. A well-crafted newsletter can showcase the brand's expertise, share valuable insights, and demonstrate a genuine interest in their customers' well-being.
Email marketing aside, there's also traditional media such as TV, radio, and print. Despite the rise of digital media, Baby Boomers remain connected to traditional channels like television, radio, and print. Television commercials, radio ads, and print advertisements hold a nostalgic appeal for this generation, as they have grown up with these forms of media as primary sources of information and entertainment.
Brands can leverage the trust and familiarity that Baby Boomers have with traditional media by crafting engaging and compelling advertisements. Television commercials provide an excellent platform to showcase the brand's story and values, while radio ads, with their nostalgic charm, can allow for evocative storytelling and captivating audio experiences. Additionally, print advertisements in newspapers and magazines serve as a valuable source of detailed information about products and services.
Lastly, in marketing to Baby Boomers, it's important to ensure that your marketing campaigns are accessible. But, what do we mean by "accessible"?
This could refer to any number of things, from making sure that the font size is big enough to be legible, to ensuring that you use appropriate language that your Baby Boomer customers understand (instead of trendy slang that they may not be familiar with).
Running in the same vein, here are some other things to keep in mind about accessibility:
High contrast and readability: Optimize marketing materials with high contrast color schemes, making it easier for Baby Boomers to read and understand the content. Use legible font styles and sizes to ensure effortless reading, even for those with visual impairments.
Consideration for physical limitations: Take into account any physical limitations that Baby Boomers might have, such as hearing or mobility issues. Provide alternatives like video captions and easy-to-click buttons to accommodate their needs.
Inclusive imagery: Use visuals that depict a diverse and inclusive representation of people from different backgrounds and ages. This inclusivity helps Baby Boomers feel valued and included in the brand's narrative.
At the end of the day, the goal is to demonstrate your commitment to understanding and respecting Baby Boomers' preferences.
This will translate into a positive and engaging experience for your Baby Boomer customers.
Generation X (Born 1965-1980)
Gen Xers are known to be discerning and well-educated, and they value quality when shopping.
Gen Xers represent the age group between 41-56 years old, and they find themselves in the "sandwiched" generation.
Many are primary caregivers for both the generation above them (their parents) and the generation below them (their kids).
As you can imagine, Gen X tends to spend a lot – in the US, they outspend all other generations when it comes to housing, clothing, eating out, and entertainment.
Also, as it turns out, Gen X spends more time on social media as compared to Millennials!
Effective marketing strategies for Gen X
Here are some marketing strategies that may work with your Gen X customers:
Acknowledge them
Utilize social media
Firstly, the simplest but perhaps the most powerful things you can do for your Gen X customers is… acknowledge them! Gen Xers feel frustrated that brands ignore them in favor of marketing to Millennials. This creates a golden opportunity for businesses looking to tap into the Gen X market. By acknowledging and recognizing the unique preferences and life experiences of Gen Xers, you can set your brand apart from the competition.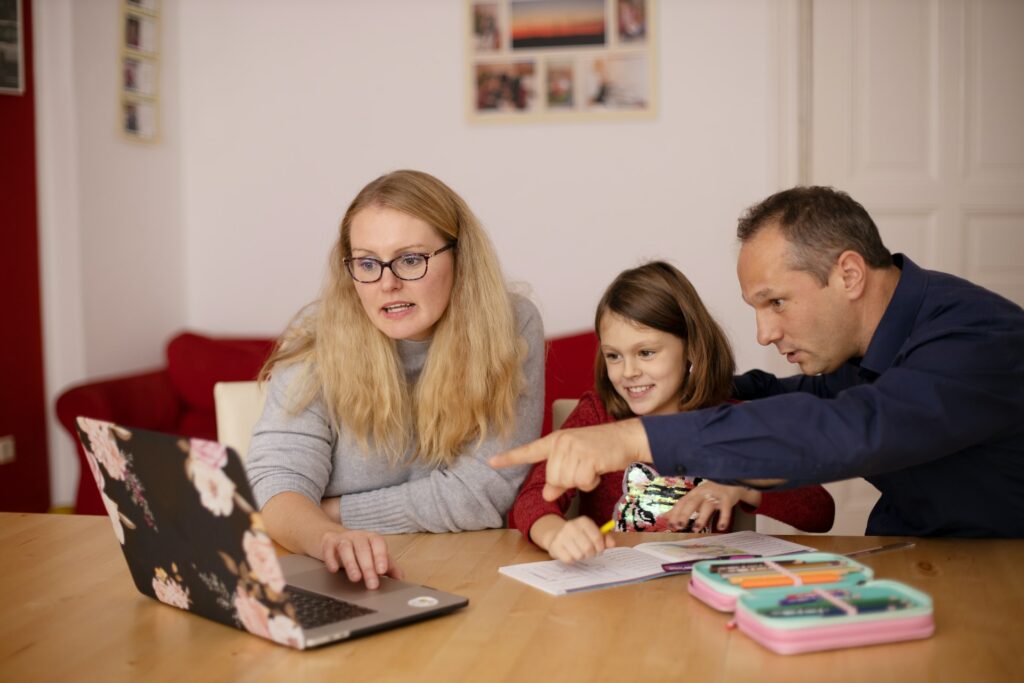 Gen Xers may be saving up for their kids to go to college, celebrating career milestones, or planning for their retirement.
These moments shape their priorities and decisions, and brands that take the time to acknowledge and recognize these milestones can stand out from the competition.
By understanding the challenges that Gen Xers face during these life events, businesses can also find innovative ways to market their products or services.
For example, say a financial services company wants to market to a Gen X audience. Which marketing strategy do you think will resonate better with that audience?
One that focuses on financial planning services for the purposes of saving for a rainy day
One that focuses on financial planning services for retirement or saving for the kids' college funds
We'd put our money on the second option, which directly addresses the specific life events that Gen Xers are currently experiencing. While both options may be beneficial in the long term, the second option offers a more immediate and tangible value proposition.
It shows that the financial services company understands the unique concerns of Gen Xers and is offering solutions that cater to their current needs and aspirations. This approach establishes a strong connection with the audience, fostering trust and loyalty, as it directly addresses the milestones that are shaping their financial decisions.
Other than acknowledging your Gen X customers and recognizing their unique characteristics and experiences, another key strategy is to market to them on social media.
As we discussed, Gen Xers spend a lot of time on social media. So, what better way to connect with this demographic than by establishing a strong social media presence tailored to their preferences and interests?
Here are some tips to effectively market to Gen X on social media:
Platform selection: Focus your efforts on platforms that resonate most with Gen Xers, such as Facebook. Facebook in particular attracts a significant number of Gen X users and provides ample opportunities to showcase your brand.
Visual appeal: Use visually appealing graphics and videos in your social media posts. Eye-catching visuals can capture their attention and encourage them to explore your content further.
Interactive campaigns: Engage your customers with interactive campaigns like polls, quizzes, and contests. Such activities pique their interest and encourage participation, increasing brand interaction and visibility.
Utilize influencers: Collaborate with influencers who have a significant Gen X following. Partnering with influencers who resonate with this demographic can enhance your brand's credibility and reach.
Customer testimonials: Share customer testimonials and success stories to build trust and demonstrate the real value your brand offers to your consumers.
Personalized messaging: Circling back to our point on acknowledging Gen Z customers – it's a good idea to tailor your social media messaging to address the specific interests and life stages of Gen Xers. Personalization shows that you recognize their individuality and are dedicated to meeting their unique needs.
Millennials (Born 1981-1996)
Millennials care about values and are big on pushing for change.
They also prioritize experiences over material possessions, and they want to build lasting memories.
Effective marketing strategies for Millennials
Here are some marketing strategies that you can utilize for your Millennial customers:
Market experiences and a lifestyle
Be inclusive in your marketing
Firstly, since millennials prioritize experiences over material possessions, the key to successful marketing lies in promoting a lifestyle rather than merely pushing a product or service. Showcase how your brand can enrich their lives, create memorable moments, and contribute to their personal growth and well-being.
One way to do this is by utilizing storytelling and User Generated Content (UGC).
Here, the idea is to share authentic stories and UGC that highlight how your product or service integrates seamlessly into millennials' everyday lives. Be sure to use real-life experiences and testimonials to demonstrate the transformative power of your brand.
Next, you'll also want to be inclusive in your marketing. Many millennials have strong opinions on social issues like discrimination, mental health, and LGBTQ issues. They value diversity, inclusivity, and ethical practices, and they expect brands to share these values. As such, brands should prioritize inclusivity in their marketing efforts.
To do this, ensure that your marketing materials, such as advertisements, social media content, and website visuals, reflect diversity and inclusivity. Represent people from different backgrounds, ethnicities, genders, and orientations to show that your brand embraces and celebrates individuality. At the same time, be mindful of the language used in your marketing messaging. Use gender-neutral and non-discriminatory language to create an inclusive and welcoming environment for all potential customers.
If possible, you may also wish to show support for the marginalized communities such as the LGBTQ+ community. You can do this by featuring inclusive content and initiatives, partnering with LGBTQ+ organizations and advocating for LGBTQ+ rights.
Finally, highlight your brand's commitment to diversity and inclusion within your organization. Showcase the stories of diverse employees and the inclusive work culture they contribute to.
Generation Z (Born 1997-2012)
Gen Zers are digital natives who are highly connected. They value individuality and personalized interactions, and like Millennials, they care about social responsibility.
And while you'll find the other generations on Facebook and Instagram, Gen Z's social media platform of choice is TikTok. Over 60% of TikTok users are Gen Zers, and Gen Zers are most likely to interact with brands on the app.
Effective marketing strategies for Gen Z
Here are some marketing strategies that you can utilize for your Gen Z customers:
Engage them on TikTok
Social impact initiatives
Firstly, brands should come up with a TikTok strategy to effectively reach and engage with Gen Z customers. Keep in mind that TikTok thrives on creativity and virality. This means you should encourage UGC, and engage with popular challenges and trends. The more creative and entertaining your content, the higher the chances of it resonating with Gen Z users.
Also, create content that feels organic, unscripted, and relatable. Show the human side of your brand and avoid overly promotional or scripted content. Instead of posting an overly curated, professional-looking product video, for example, share behind-the-scenes glimpses and showcase your company culture.
Another great way to market to Gen Zers is to demonstrate your commitment to social impact. Don't know where to start? The first step is to identify and align your brand with social causes that reflect your values and resonate with Gen Zers.
Begin by understanding your brand's core values and mission. What does your brand stand for, and what social issues are most relevant to your brand identity? Consider causes that genuinely reflect your company's ethos and can be supported authentically. When selecting social impact initiatives, ensure they are in line with your brand's products, services, or industry.
Seek a natural connection between your brand and the cause you support to create authentic content that resonates with your audience. It's crucial to choose a cause that your brand feels genuinely passionate about.
Authenticity is paramount in engaging this generation, and supporting a cause that truly matters to your brand will foster genuine connections and meaningful impact.
Focus on being sincere in your commitment, and Gen Zers will recognize and appreciate your genuine efforts to make a positive difference in the world.
A final word
Adapting marketing strategies to specific generational preferences is key to capturing the attention and loyalty of each age group.
By tailoring content, branding, and messaging to the values and behaviors of Baby Boomers, Generation X, Millennials, and Generation Z, businesses can foster meaningful connections and build long-lasting customer relationships.
To ensure you're targeting the right audience on the right platforms and with the right messaging, it's important to first understand your target audience. That's why the first step to ensuring a powerful marketing strategy is to understand your customers. Sogolytics helps you connect with your customers to capture the insights you need to make informed strategic decisions.
Ready to get started? Connect with our experts today!