Emotional intelligence has gained increasing attention in the field of HR leadership over the past decade, and many companies are actively working to develop emotional intelligence in their leaders and employees.
Put simply, most HR professionals need strong emotional intelligence (otherwise known as emotional quotient, or EQ) to perform well. It's foundational for empathizing with customers and creating positive experiences — especially following a conflict. In leadership, EQ drives positive team and company culture, which in turn improves customer experience, which drives business success.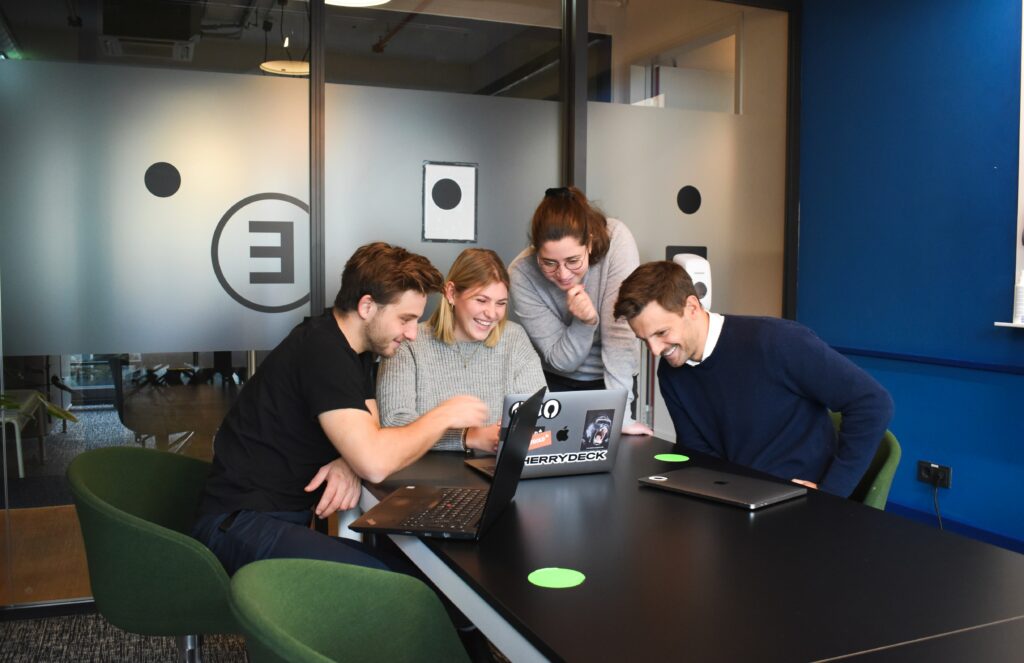 Alongwith customer-facing responsibilities, EQ is also vital internally. Employees who lack emotional intelligence may have difficulty working collaboratively, managing conflicts, or handling difficult situations with their peers. The impact on productivity can be substantial.
It's not an exaggeration to say that neglecting emotional intelligence risks alienating customers, losing top talent, and tarnishing the brand's image. Let's take a deeper look at the role of EQ in leadership, with a particular focus on human resources.
Why emotional intelligence is vital for customer experience
Customer experience is crucial for customer loyalty, retention, and business growth. Delivering that experience means understanding and empathizing with customers, tailoring conversations to meet individual needs, and creating positive interactions.
In other words, emotional intelligence.
When recruiting a new customer-facing team member, it's important to assess the candidate's ability to manage their own emotions and those of others — not just technical skills. When handling sensitive customer relations issues,  these employees can't be aloof or dispassionate. They need to leverage care and compassion to reach the best outcome.
Imagine a sales rep dealing with an angry and vocal customer. EQ gives them the skills to calmly defuse the situation, turning a negative experience into a positive one — even when the customer is in the wrong.
Developing emotional intelligence within teams
Emotional intelligence isn't a "you've got it or you don't" quality — EQ can be measured and learned. In many organizations, it's down to human resources to lead the way in developing EQ across teams and departments. Here are some examples of how HR leaders can make it happen:
Training and coaching — By working with managers to develop EQ training (for example, on responding to the emotions of others) HR leaders can enjoy a "trickle down" effect where each manager teaches their own teams, and the whole company learns.
Assessment — What is measured is improved. Assessments can gauge an employee's ability to manage their own emotions and communicate effectively. The results will determine which areas require training or coaching.
Role-playing exercises — Does your team face one particularly complex, recurring scenario? Running workshops with "role playing" can teach them how to handle that situation. While not everyone will want to take part, such exercise can massively level up skills like empathy, active listening, and conflict resolution.
Mindfulness — It's a little out of left-field, but mindfulness and meditation are extremely powerful for developing self-awareness and the ability to control impulse reactions. As anyone that's worked with customers will know that our initial impulses can often make things worse!
The more that leadership embraces the value of emotional intelligence, the more likely it is to cascade down and become ingrained in the company culture, supporting exceptional customer experiences across the board.
How to measure emotional intelligence
We mentioned assessments in the previous section. But are there other practical steps companies can take to measure emotional intelligence? Absolutely. Here are a few ideas:
Use surveys and interviews — There are powerful frameworks for guiding these conversations. Based on how employees answer questions, you can infer how well they respond to emotions — both their own and those of others.
Emotional Quotient Inventory — This is a standardized assessment for EQ. It is designed to measure across a range of domains including self-awareness, empathy, and relationship management. Standardized assessments provide a firm benchmark for tracking progress over time.
CSAT results — If all your customer-facing employees start delivering more empathetic, emotionally intelligent service, this will inevitably be reflected in customer satisfaction and happiness. Companies should regularly survey customers to check whether CSAT is trending in a positive direction.
Applying emotional intelligence to customer interactions
Underpinning everything we've discussed is action. We can develop EQ by designing training plans to nurture it in employees, but without implementation there is no business benefit.
We must encourage employees to practice active listening, empathy, conflict resolution, and building rapport. Actions like this are the foundation of emotionally intelligent employees and, as a result, of brilliant customer experiences.
Stronger EQ allows employees to tailor how they work to each individual customer, at least to some extent. This skill set is particularly important for HR leaders responsible for managing and developing the most important resource of any organization — their employees. HR leaders who are emotionally intelligent can build strong relationships with employees, understand and respond to their emotions, and create a positive workplace culture.
Not sure how to reach your customers? You can track satisfaction over time, analyze customer support conversations to identify growing concerns, and include open-text questions in customer surveys to spot experience gaps you may not have noticed otherwise.
Regular checks and surveys, especially at key CX touchpoints, can generate a treasure trove of insights and help guide your business strategy in the right direction.