There are many people in the world who love a good scare, and there are plenty more people who love watching others get scared. I'm in that second category. Watching a scary movie is likely to cause me to throw popcorn at the screen, scream at the top of my lungs, and wonder how I'll ever fall asleep again. I'd much rather scroll through YouTube or TikTok and laugh at others jumping with fright. Why? It's all about the experience.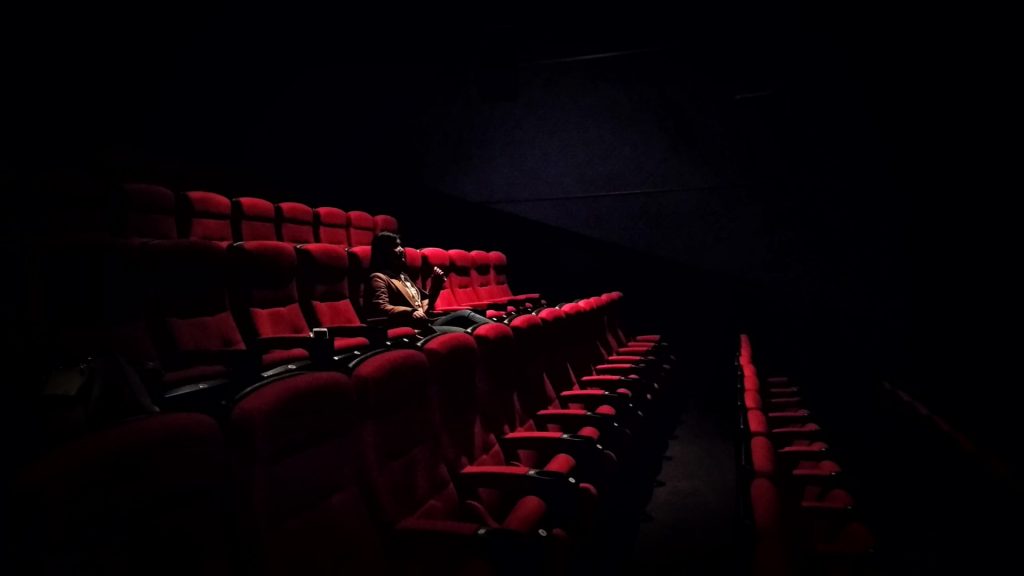 Picture this: You're in a darkened movie theater, you've got popcorn in hand, the newest thriller is about to come on the screen, and you're ready. Even if you aren't personally a fan of fear, you probably know someone who gets reallly excited in anticipation of what's hidden behind the next corner — the known unknown, you might say.
Customer experience is like that.
In a World…
To use the famous movie trailer phrase, "In a world where…" customers are looking for extraordinary experiences, the ability to trigger their excitement over what is about to come next is a key differentiator for any company. The better and more awe-inspiring the experience, the higher customer satisfaction and better chances of cultivating customer loyalty. The experience of a scary movie is similar: Viewers look forward to the thrills and chills, then walk away sharing good or bad reviews with others.
Scary movies can be polarizing, with viewers either singing praises or viciously cutting down a film. For those involved with the film, these reviews can be an uplifting joy or devastating blow. There are plenty of tips businesses can take from these experiences to fine tune their customer experiences and make it better.
Set Expectations
The movie IT came out after months of fanfare. Imagery of Bill Skarsgård's demonic smile in full makeup behind the red balloon thrilled anticipating audiences. Tim Curry reprised the original clown Pennywise, based off Stephen King's novel by the same name, and it was a terrifying portrayal. Bill, in the remake, was sleeker, darker, and more sinister. People were ready to be terrified with each new image or teaser video that came out.
Companies can do the same thing (build anticipation, that is — not terrify people!). Before new updates to their software, rebranding, or new product/service, they can tempt consumers within their target audiences' expectations with small captures of what's to come. You are setting up customers to both feel excited about what's on the way and to enjoy the eventual experience, too. There's a lot to say about anticipation, even in a world of instant gratification. Provide multiple avenues of information so consumers can investigate and satisfy their desire to know more. It's a balance between giving them what they want and increasing their desire to have it. Scary movies are excellent at this, and companies can benefit from this same lesson.
Think of companies like Apple or Samsung sharing hints of new phones that are about to be released. Consumers don't immediately know the look and feel of the phone or all the specs. But they come to know individual features, upgrades to what they currently have, and the way it will provide a new "lifestyle" experience in a drip-feed fashion until the full reveal comes. This echoes the hype that precedes upcoming films, like movie trailers, title posters, interviews with actors, and media kits.
Pick Powerful Micro-Moments
Micro-moments are the little tiny touchpoints that impact a person's experience. In some cases, they are the triggers that make people reach for their mobile device. A micro-moment might inspire someone to want to:
Do something
Know something
Go somewhere
Buy something
In the idea of movies, micro-moments are those small touchpoints that heighten the watcher's experiences and then combine to make a greater whole. Each scare, each time they jump in their seats, and each time they laugh off the moment. The times they thought they'd be scared, but instead only tension was built to breaking levels. Those are the movie's micro-moments, until they all come together in an amazing experience the customer can't forget. Yes, they may share overall experience as a review avoid giving spoilers, but it's the small moments they remember and tell their friends about as they convince them to go have the same experience.
With businesses, staying relevant at each micro-moment is critical in your relationship with current or future customers. Information about you, your website, your social media presence, the support your company provides, and your branding all are part of the micro-moments beyond the purchase of a product or service. In fact, there are a multitude of touchpoints along the customer journey long before someone even decides to become your customer. Ensuring you are creating amazing experiences across touchpoints makes it more likely for your customers to travel through the journey smoothly to purchase. It also helps on the side of retention and lowers churn as you satisfy your customers in the small ways that sometimes go unnoticed. How is your support? Do you check in with your clients? Are you effectively using contextual personalization on your website? These and other similar micro-moment reviews will improve your conversions along the customer journey map.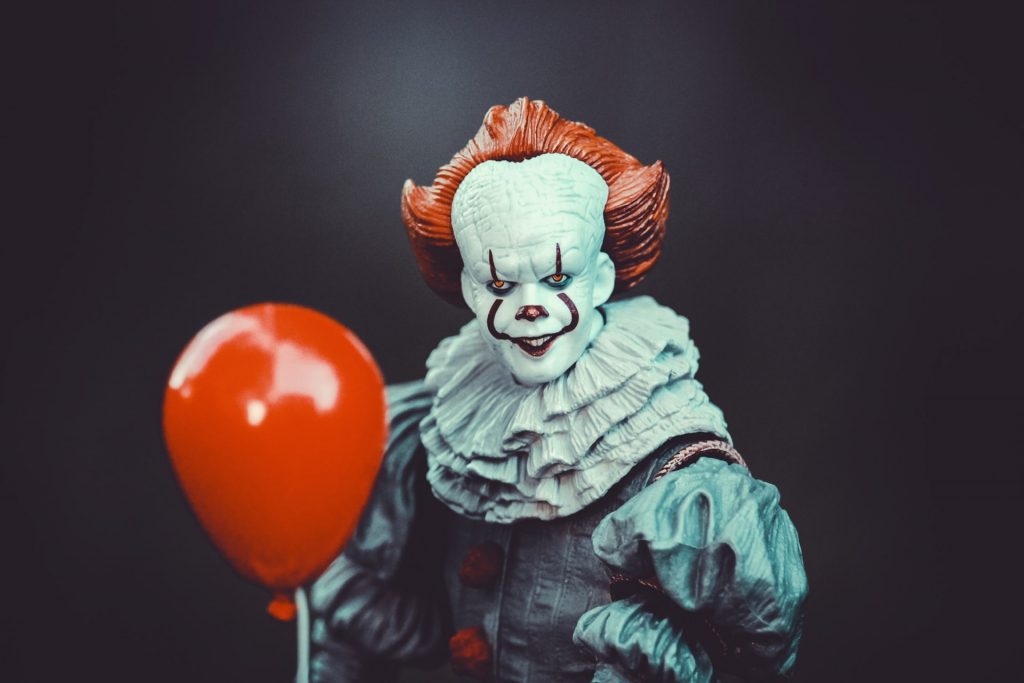 Deliver a Compound Experience
We've talked about micro-moments with your customers, and we can take it a step further in compound experiences. While micro-moments help you enhance experience as much as possible, compound experience is based on an accumulation of experiences along a broader span.
Let's look back at the movie IT as a compound experience. The trailer starts off by creating anticipation and desire to see the film. Many trailers are also broken into shorter teasers, and variations of teasers can also be developed to highlight different aspects to different audiences. Next, the movie theater itself: darkened room, smell of popcorn, surround sound, and cushioned seats, all directing you to focus and marvel at the events unfolding on the giant screen in front of you. Traveling into the movie, you have the opening sequence, the set of up the red balloon and boat traveling over water to the sewer in a cinematically blue-toned film. And on it goes…
This entire process guides the viewer/customer with mini-experiences one after the other to create greater satisfaction at the conclusion of the journey. Screenwriters have this down to a science and movie theaters join in the "experience enhancement" process to increase their own revenue.
The same can be down in business for better strategic planning for customer experience. Micro-moments offer a close look at specific elements, but compound experiences focus on bringing multiple ingredients together to provide the best possible experience.
Don't be a One-Hit Wonder
Of course, you don't want just to offer one standalone experience, even if it's excellent. Putting all of your effort into delivering a one-hit wonder isn't a solid game plan for continued growth, whether in business or the arts. Andy Muschietti, the director of IT, is also the director of Mama, the 2013 horror film, and the upcoming Attack on Titan live-action film, to name a few. He consistently drives horror fanatics crazy with excitement when he comes out with a new film.
Are your customers anticipating your next offerings? Hopefully so! Even after a great experience, leave your customers wanting more. In Sogolytics's What Remarkable CX Leaders Do Differently we explore the changes post-COVID that drive down the old view of brand loyalty. People are much more likely to switch from adequate brands that meet their basic needs to those that provide a better experience, and they're not likely to return.
Experience is the one most effective differentiator, and it has to be the focus in your CX strategy.
The experiences you create for your customers should drive them to return to your brand again and again, just like they're looking forward to the next sequel in their favorite movie franchise. Take lessons from scary movies, and you'll avoid your company's own scariest ending: A one-hit wonder that fades to obscurity. Consistently bring your customers good experiences, refining your strategy as you learn what worked and what didn't along the way, and always leave them wanting more.
Ready to get serious about CX? Connect with our team today to learn how we can help!