In today's highly competitive business landscape, providing an exceptional customer experience has become a critical factor for success.
However, customer preferences and expectations vary significantly across different generations.
To thrive in the market, businesses must understand and cater to the unique needs of each generation.
In this ultimate guide, we will delve into the customer experience preferences of four key generations: Baby Boomers, Gen X, Millennials, and Gen Z.
By gaining insights into their distinct generational preferences, companies can create tailored experiences that resonate with their target audience and drive long-term loyalty.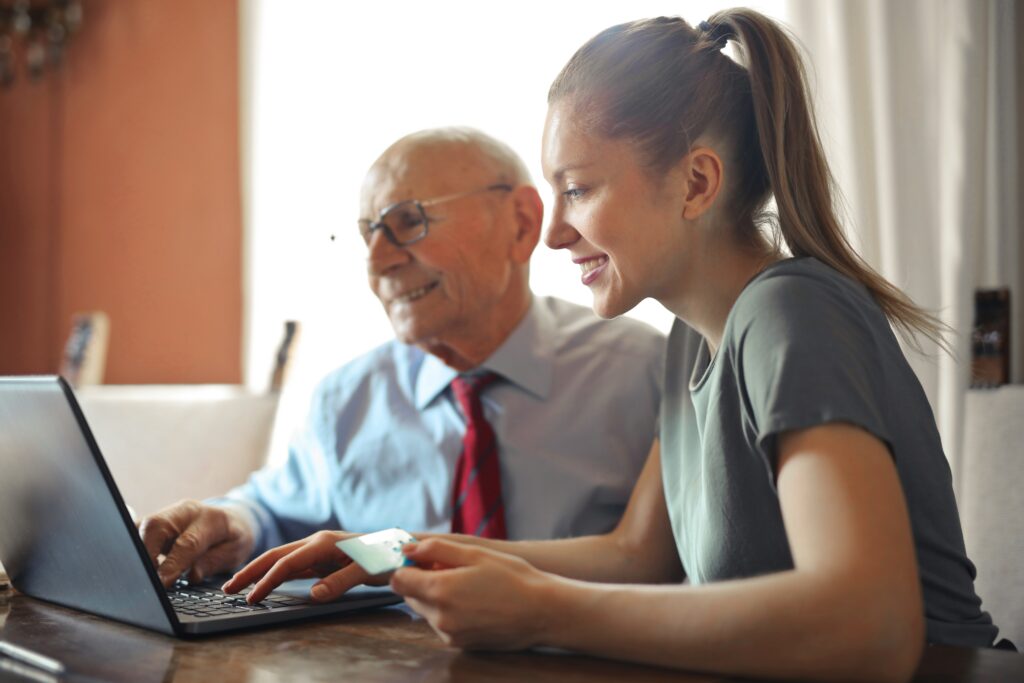 Ready? Let's jump right in!
Baby Boomers (Born between 1946-1964)
Baby Boomers prefer to communicate in-person, or through traditional ways. They appreciate customer support teams that are accessible round the clock and expect their issues to be resolved quickly.
Engaging the Baby Boomers: How important is it?
Baby Boomers are the second largest generational cohort, so it's safe to say that they make up a substantial portion of the population. With their sheer numbers and accumulated wealth, they possess significant purchasing power and influence in the marketplace.
The numbers don't lie: annually, Baby Boomers outspend other generations by about $400 billion across the US. All in all, Baby Boomers do about 50% of the spending across the US, and they control about 70% of the US's disposable income.
As such, it's not just important, but imperative, for companies to engage the Baby Boomers.
The Baby Boomers are a valuable target demographic, and neglecting them means leaving potential revenue on the table.
How to provide a great customer experience for Baby Boomers
For companies targeting Baby Boomers, embracing traditional channels is key. Many companies these days prioritize digital marketing and their digital presence, but it would be short-sighted to completely write off traditional marketing. Instead, allocate a portion of your marketing budget to advertise in newspapers, magazines, and radio stations that Baby Boomers still actively engage with.
You can also utilize direct mail campaigns to reach Baby Boomers with personalized offers and incentives, and participate in trade shows, industry conferences, and local events where Baby Boomers may be present.
Furthermore, prioritize creating pleasant in-store experiences tailored to Baby Boomers. Ensure that physical store environments are designed to be welcoming, comfortable, and easily accessible for Baby Boomers. Pay attention to factors like lighting, seating, and ease of navigation. Train sales staff to provide personalized assistance and guidance based on the specific preferences and needs of Baby Boomers, offering a more tailored shopping experience.
Consider organizing in-store events or workshops that align with Baby Boomers' interests, providing opportunities for engagement, learning, and fostering a sense of community.
By embracing traditional channels and creating enjoyable in-store experiences, companies can effectively engage Baby Boomers and tap into the unique opportunities presented by this demographic.
Generation X (Born between 1965-1980)
Generation X is a well-educated generation that values quality. They're often referred to as the "sandwich generation" or the "forgotten generation", but they have a lot of spending power.
Interestingly, Gen Xers spend more time on social media as compared to Millennials.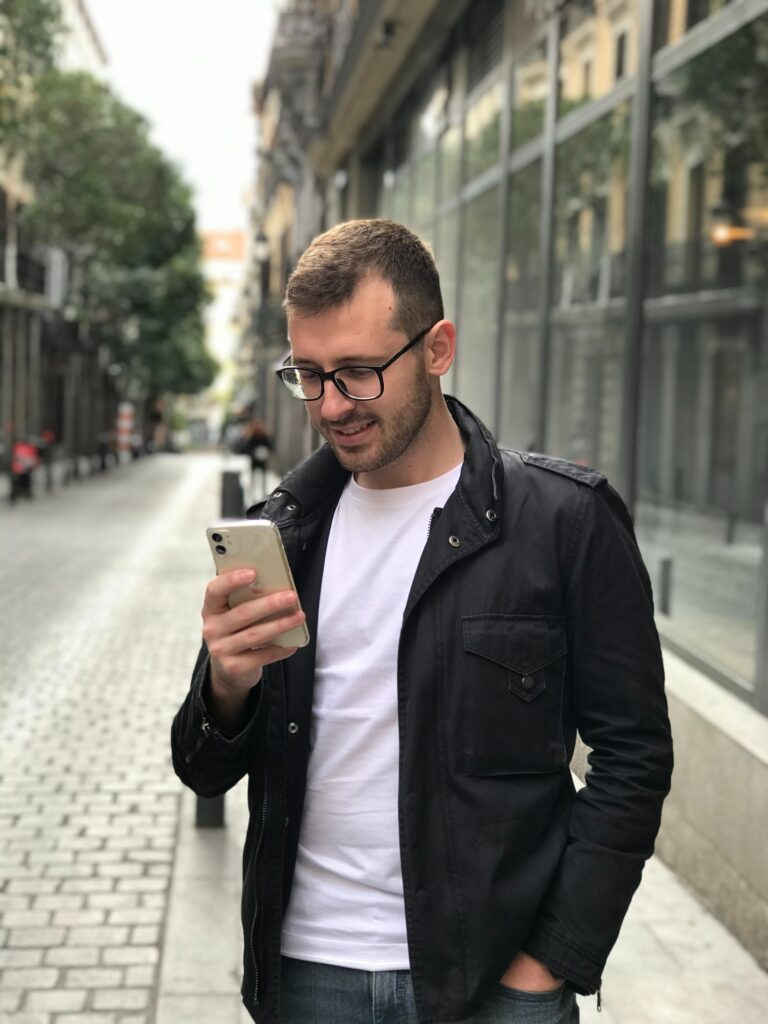 Gen Xers use social media to keep up with news, and the vast majority of them have Facebook accounts.
Engaging the Gen X audience: How important is it?
When it comes to building a successful business strategy, overlooking Gen X would be a missed opportunity. Like the Millennials, Gen X represents a significant consumer segment with substantial purchasing power.
Gen X consumers are reaching (or have reached) their prime spending years, and have the financial stability to support their purchasing decisions. On top of that, Gen X is known for its brand loyalty and reliance on word-of-mouth recommendations.
Gen X consumers frequently join rewards programs, appreciating the benefits and value they receive as loyal customers. Once they establish trust and familiarity with a brand, they tend to remain loyal over the long term.
This loyalty can result in a lifelong customer relationship, providing businesses with a stable and dependable customer base.
For businesses, this translates into a huge opportunity – if you manage to acquire a Gen X customer, they might just stick with you for life.
How to provide a great customer experience for Gen X
To cater to Generation X, businesses should focus on providing excellent customer service and nurture brand loyalty.
To do this, train your customer service reps well, and ensure they are able to handle enquiries, complaints, and requests effectively. Empower them to make decisions and resolve issues promptly, demonstrating a commitment to exceptional service.
Teach them to address customers by name, actively listen to their concerns, and provide personalized solutions. The goal is to tailor interactions to each customer, and show genuine empathy.
Also, implement multi-channel support for customer service. Offering various channels for customer support, such as phone, email, live chat, and social media, allows Gen Xers to reach out through their preferred platforms. Given that Gen Xers spend a significant amount of time on social media, it is natural for them to use these channels to seek assistance or communicate with brands.
Be diligent in responding promptly and consistently across all channels to provide a seamless and convenient support experience.
Next, come up with strategies to nurture brand loyalty.
One simple way of doing so is to develop a loyalty program that rewards customers for their continued support. Offer exclusive discounts, early access to new products, or personalized offers. Make the program easy to join and participate in, ensuring it delivers meaningful value.
That aside, it is essential to foster community and active engagement with Gen X customers. Encourage Gen X customers to engage with your brand through social media, online forums, or loyalty program communities.
Facilitate meaningful conversations by responding promptly and thoughtfully to comments, reviews, and inquiries.
Create opportunities for customers to share their experiences, provide feedback, and participate in discussions surrounding your brand.
Millennials (Born between 1981-1996)
Millennials, often referred to as the "connected generation", are free-thinking and creative, and value meaningful motivation.
They heavily rely on digital channels, social media, and online reviews to make purchasing decisions.
Engaging the Millennial audience: How important is it?
Engaging the Millennial generation is not just important; it's essential for businesses aiming to thrive in today's ever-evolving market. To begin with, Millennials represent a substantial consumer segment with significant purchasing power.
As the largest living generation, they possess considerable influence across various industries, ranging from retail to technology and beyond. Overlooking this influential group means missing out on a significant customer base that can drive growth and profitability.
Also, keep in mind that Millennials are trailblazers when it comes to embracing digital technology and advancements. Having grown up with the internet, social media, and mobile technology, they are early adopters and trendsetters. Their ability to champion products and create buzz through online platforms has a ripple effect, influencing consumers from other age groups and contributing to the overall impact on businesses.
How to provide a great customer experience for Millennials
To capture the hearts of millennials, businesses should optimize their online presence, prioritize user-friendly interfaces, and offer seamless mobile experiences.
Millennials love to shop online, and they're capable online researchers.
In order to appeal to millennials, you'll need to ensure that your company's online presence is up-to-date, and offer a seamless shopping experience on both desktop and mobile.
Here are some steps you can take:
Develop a user-friendly website: Ensure your website has a clean, modern design that is visually appealing and easy to navigate. Optimize your website for mobile devices, ensuring a seamless browsing and shopping experience across different screen sizes.
Make sure your website loads quickly, and contains all the information your customers need to make a purchase.
Establish a strong social media presence: This will make it ease for Millennials to come across your brand. Create accounts on relevant social media platforms such as Instagram, Facebook, Twitter, and LinkedIn, based on your target audience.
Regularly update and maintain your social media profiles, ensuring consistent branding, accurate business information, and engaging content.
Utilize Search Engine Optimization (SEO) techniques: Conduct keyword research to identify relevant search terms and incorporate them into your website content, meta tags, and headings to improve visibility in search engine results.
Create compelling, informative, and keyword-rich content such as blog posts, articles, and product descriptions to attract organic traffic and provide value to your target audience.
This will allow more Millennial consumers (and consumers from different demographics as well) to stumble upon your content when they're doing online research, and bring more visibility to your brand.
Ensure your website is optimized for eCommerce: Offer secure payment options, streamlined checkout processes, and transparent shipping and return policies to enhance the online shopping experience. Encourage customers to leave reviews and ratings of your products or services on your website, as these can significantly impact other customers' purchase decisions.
Generation Z (Born between 1997-2012)
Gen Zers, who are commonly referred to as "digital natives", have grown up in a hyper-connected world. Their preferences for customer experience revolve around seamless digital integration and authenticity.
They value personalized interactions, social responsibility, and crave unique experiences.
Engaging the Gen Z audience: How important is it?
Some companies may believe that engaging Generation Z is not necessary because they perceive their target audience to be different.
However, it is important to consider the shifting demographics and the future of the market. To be specific, we know that there is a global demographic shift toward an aging population, and that the world is aging.
With this in mind, companies will inevitably need to start catering to the next generation of customers, and overlooking the potential of engaging Generation Z could be shortsighted in the long run. By establishing a relationship with the younger generation early on, companies can build brand awareness, loyalty, and trust that will translate into future business opportunities.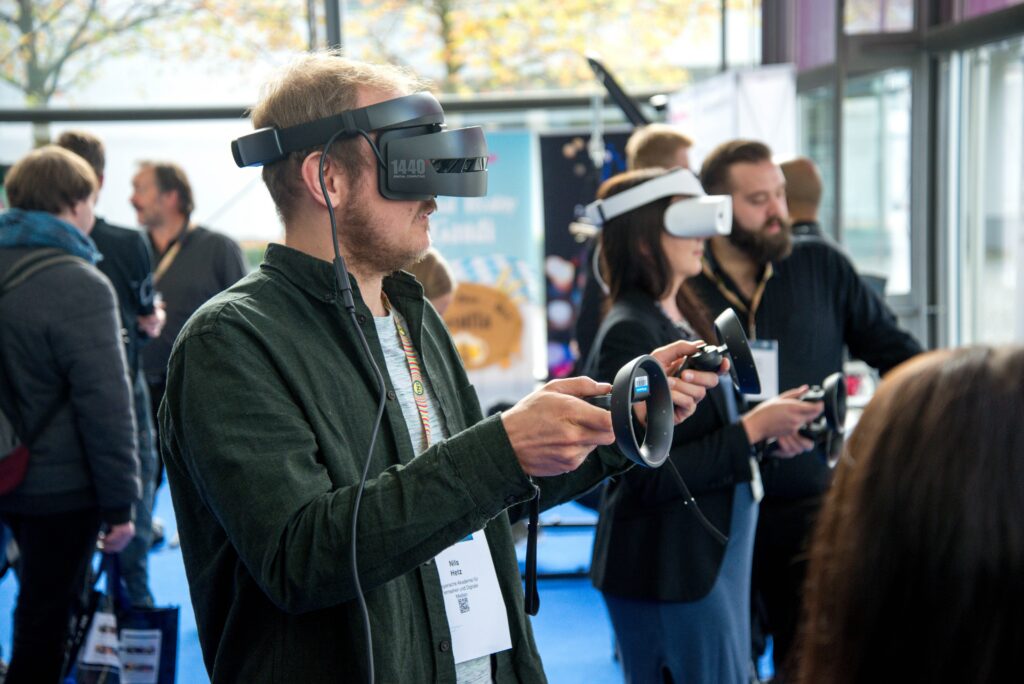 Ultimately, it is essential for businesses to embrace a forward-thinking mindset and recognize the long-term value of engaging Generation Z.
How to provide a great customer experience for Gen Z
To provide a great customer experience with Gen Z, businesses should focus on leveraging technology, providing genuine interactions, and incorporating unique experiences into their customer experience.
When it comes to leveraging technology, for example, companies can create interactive AR experiences that blend the digital and physical worlds. For instance, a fashion brand could develop an AR app that allows Generation Z customers to virtually try on clothes before making a purchase.
That aside, companies can also consider incorporating gamified elements into products or loyalty programs to capture the attention of Generation Z. For example, a food delivery service could introduce a point-based system that unlocks exclusive discounts or rewards based on the number of orders placed.
Next, it's also crucial for brands to foster genuine connections between themselves and their Gen Z consumers. One effective strategy is for brands to host live streaming events or Q&A sessions on platforms like YouTube or Instagram. This allows Gen Z consumers to directly engage with brands, ask questions, and receive real-time responses, fostering a sense of connection and transparency.
Another powerful approach is leveraging User-Generated Content (UGC), which involves customers creating and sharing content related to a brand. Encouraging Generation Z customers to contribute their experiences through UGC cultivates a genuine sense of authenticity and community.
Brands can take it a step further by organizing UGC contests or featuring customer stories on their social media platforms or website, amplifying the community's engagement.
Finally, brands should try to create unique experiences for their Gen Z customers.
They can do this by creating pop-up experiences, which are temporary physical spaces where Generation Z can engage with the brand through interactive installations, immersive storytelling, and unique photo opportunities.
These activations can be designed to support social causes or highlight sustainability initiatives.
Another approach is to invite Gen Z customers to participate in the creation of new products, designs, or campaigns. This involvement can include voting on new flavors, submitting design ideas, or collaborating on limited-edition releases. Co-creation fosters a sense of ownership and unique engagement.
A final word on customer experiences across different generations
Understanding the customer experience preferences of different generations is essential for businesses to effectively engage their target audiences.
Here's a quick recap:
Gen Z values seamless digital experiences that are personalized and unique. Brands should leverage technology, foster genuine connections and create unique experiences for this generation in order to connect with them.
Millennials are capable online researchers who seek meaningful connections. To appeal to them, brands should optimize their online presence and offer them seamless online shopping experiences.
Gen X values quality, and they spend a lot of time on social media. Brands can cater to them by focusing on providing excellent customer service and nurturing brand loyalty.
Baby Boomers prefer human interactions over digital ones. Brands can reach out to them via traditional media, and provide them with pleasant in-store shopping experiences.
While these preferences provide valuable insights, it is important to remember that individuals within each generation are diverse, and preferences may vary. That's why businesses must adopt a flexible approach and blend strategies to cater to their target audience effectively.
By understanding and respecting the customer experience insights and preferences of different generations, businesses can forge meaningful connections, build loyalty, and thrive in a competitive marketplace.