Julia has just enough budget to hire for her organization's current needs, but not for the employees the company might need in the future. Should she hold off on current hiring to find out what skills will be needed in the future, or hire now and hope current team members will be able to evolve their skills?
As today's businesses face rapid changes, talent management is critical. It's essential for companies to hire not only for the current need, but also keeping their future requirements in mind. Of course, waiting to hire until the need arises is a risk, too. While it's wonderful to think that new employees can hit the ground running, the truth is that onboarding take as long as a year, depending on the job role and expectations.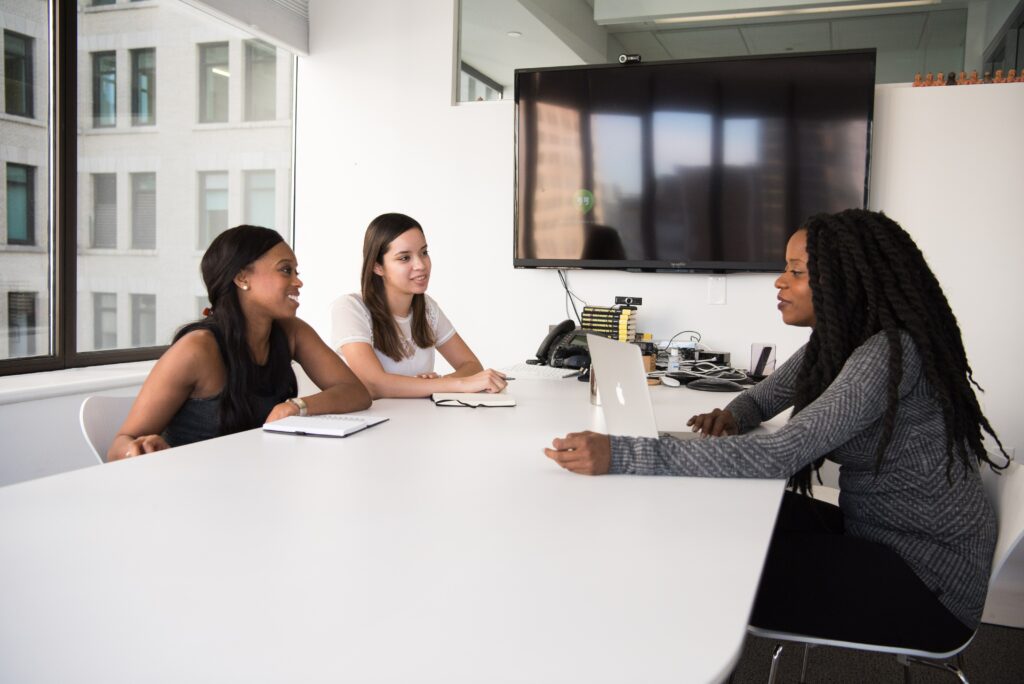 And what happens in this period? New needs arise, new employees need to be hired, and as the recruiter you're constantly running just behind the current needs of the organization instead of staying a step ahead of the rapidly transforming business environment!
This is where the need for change management comes in. Understanding the rapidly evolving environment, it's important to balance need-based hiring with foresight. This means that you must arrive at an agile talent acquisition strategy; you need to close the gap on current talent needs for scale while planning for future talent needs.
This is, of course, easier said than done owing to:
The rate at which skills relevance is changing. This makes it hard to predict future-relevant skills.
Candidate expectations from potential employers. The rapidly changing expectations makes it difficult to engage them through extended pre-hiring journeys.
The sheer struggle to close immediate need-based positions
High employee churn rates that create a never-ending cycle of need-based hiring
If this sounds familiar to you, we understand. Here are 5 simple ways you can start balancing need-based hiring with growth-focused hiring:
1. Integrate workforce planning
Talent planning cannot take place in isolation. As employee-centricity becomes key to successful change management, make workforce forecasting part of change planning.
This will ensure that despite urgent hiring challenges, you have a pulse on mid-term hiring needs. Knowing exactly where the company is headed will help you align everyday choices to meet need-based hiring and growth-based hiring goals.
For example, your forecast might give you a sense of employees who may be displaced due to automation or changing roles. You can use this knowledge to evaluate adjacent skills, conduct employee surveys to understand interests, and build a reassignment plan for the future. This can help:
eliminate the last-minute scramble to find external candidates in months to come
enhance the experience of retained employees
2. Prioritize skill development and retention
Frequent change demands resilience over starting afresh. Go beyond associating sweeping changes and skill needs with mass talent acquisition; consistently invest in developing and retaining skills in-house.
Retaining talent is more cost-efficient, both in terms of money and organizational stability than hiring and training new employees. Moreover, when you create a culture of learning, you encourage a growth mindset. This helps with:
talent that can align to immediate roles
innovation at an unmatched speed-to-market
Meaningful employee engagement is crucial in this context. Focus on employee engagement and adopt a comprehensive approach to tracking and improving the Employee Experience (EX), moving beyond standard templates to truly understand employee needs.
These steps can help address challenges like quiet quitting and high employee churn rates and create an environment where employees feel valued and aligned to a purpose.
3. Create a talent pipeline
Nurture a talent pipeline by actively engaging with potential candidates, even when there are no immediate job openings. This helps reduce the pressure of need-based hiring during growth spurts.
Additionally, creating a talent pipeline in alignment with change management plans enables:
faster response for need-based hiring
lower recruitment costs
access to higher-quality candidates
It can also serve as an effective tool for sustainable growth, allowing for consistent talent supply and reduced turnover; candidates who have positive interactions with a company are more likely to stay in the long term.
You can nurture such a pipeline by hosting thought leadership forums, networking at events and webinars, establishing partnerships with educational institutions, and offering internship programs.
4. Leverage technology and data analytics
Technology can be a game-changer in balancing need-based hiring with growth-based hiring. Tools such as integrated EX solutions can give you critical insights into:
talent expectations based on different metrics
average employee churn rate
commonalities in your best performing candidates
You can use these insights to make strategic hiring decisions; hire for immediate needs while screening talent that can drive growth owing to their soft skills and business application prowess.
Globally, talent managers are deploying technology to accelerate the screening and hiring process, pushing the recruitment software market size to an estimated US$ 4.45 billion by 2028.
You can also use historical data, market trends, and projected growth to predict future staffing needs. This can help you mitigate any possible skill shortages that can hinder organizational change.
5. Adopt a flexible staffing model
Companies today have to be agile and intuitive to align with fast-changing market needs. A flexible staffing model allows you to scale up strategically during growth phases while avoiding sudden talent shortages.
Such a model combines full-time employees, part-time workers, freelancers, and contractors and is particularly useful when dealing with fluctuating workloads, organizational change or project-based demands.
The ideal path to hiring
Balancing immediate needs with sustainable growth demands is a vital part of effective change management within any company. While it is important to address immediate staffing needs, it's just as crucial to maintain a long-term strategy for talent acquisition.
This is because when you only focus on need-based hiring, it can cause you to take rushed decisions. This can result in bad hires, throw off long-term planning, and leave you with an unstable workforce. All of this hinders the efficacy of your change management strategy
On the other hand, when you balance immediate hiring with talent engagement for the future, you are more equipped to deliver a resilient and dedicated workforce that can drive change management.
However, to create a change management strategy that is ideal for your organization, begin by understanding the strengths and skill gaps within your organization at present. To do this, reach out to your employees, evaluate their skills, aspirations, along with your needs to make an informed decision.
Not sure where to start? We can help! SogoEX is a powerful employee experience management solution that can help you spot learning gaps, identify hidden strengths and blindspots, and help you keep an eye on the pulse of your organization with ease.
Let's schedule a quick call, and we'll give you a free demo of our platform.