Our team had an excellent time at MAC 2023, and in case you missed it, we're sharing a few highlights and takeaways from the event. The credit union community, marketing, and memorable moments in Music City — what's not to love?
First things first: Giving back
It wouldn't be a credit union conference without a community-focused give-back project, and this event offered participants the opportunity to support Hands On Nashville. Our team took part in crafting hand-tied blankets for area foster children, bringing a little extra warmth to the community.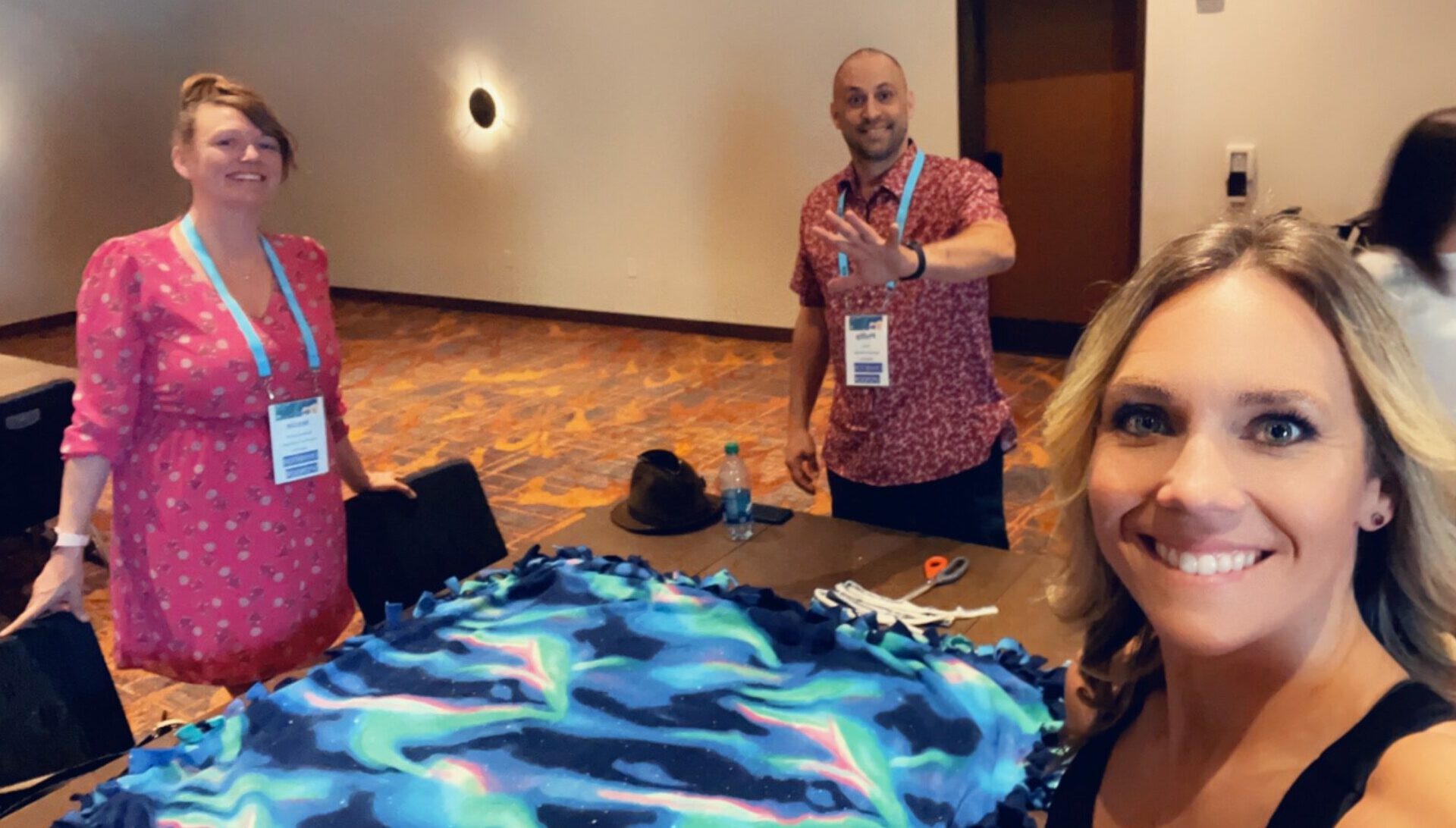 Align with your values
Of course, it wouldn't be the credit union movement if core values weren't a key part of the conversation. Numerous speakers highlighted the value of values from an employee experience perspective, as a community engagement opportunity, and as a key thread in successful marketing.
"All organizations should be doing a cultural assessment to align values." – Rich Jones, Leading2Leadership
"When you have an entire workforce behind a belief system, that's where power lives." – Carla Johnson, Innovation Architect
"Pick a non-profit that you can support and get involved in the community." – Courtney Oldendorf, ORNL Federal Credit Union
"We set out to answer a key question… then decided to go big or go home! We launched an impactful campaign titled 'Rise Above Inflation'." – Ashira Quabili, Freedom Federal Credit Union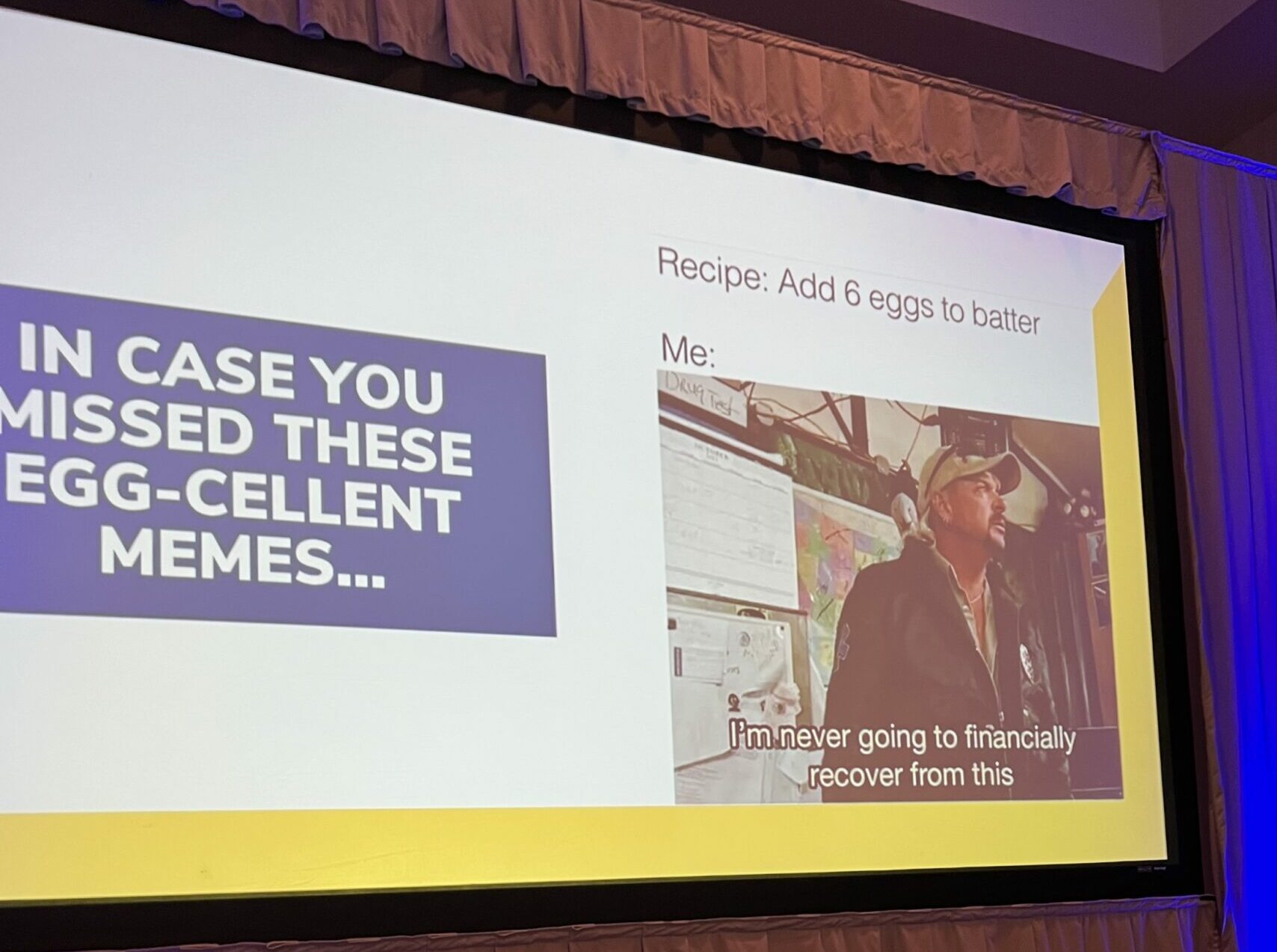 Craft content that connects
Continuing the conversation on core priorities, the importance of "humanizing" content was mentioned time and time again. In a movement where "people helping people" is a key principle, sharing is caring. While many acknowledged that the real up-close-and-personal friendliness that works well in a branch doesn't always convey well to marketing efforts, member experience insights can make it easier to bring personalization into play in a meaningful way. Are you trying to attract new credit union members? Focused on member retention? Ensure your message resonates with real humans!
"Relate what's going on in the real world to your brand." – Carla Johnson
"Good content humanizes your brand, builds trust, and is community focused." – Jordyn Swanson, Social Assurance
"Build human connections in a digital world." – Ramon Ray
"We are fortunate to have many millennials and Gen Z employees and we leaned in hard to their preferences when creating the campaign." – Adam Remshifski, American Heritage Credit Union
This is where it gets sexy... the data! - D'Wayne Rice, CommonWealth Central Credit Union
Click To Tweet
Put your data to work
Spoiler: This is the part where we get especially excited. Whenever people start talking about using data to make better decisions — well, that's our jam. The world of marketing is full of opportunities to put data to work, from market research and member experience studies to operational data and employee feedback. Show us the charts, the graphs, and all those juicy insights! MAC 2023 definitely did not disappoint.
"This is where it gets sexy… the data!" – D'Wayne Rice, CommonWealth Central Credit Union
"Innovation is about connecting the dots, but you have to collect them first." – Carla Johnson
"While this campaign might not be as fancy as what we have seen in the past on the MACQEE stage, it's entrenched in deep data analytics." – Jenniger D'Amico, CommonWealth Central Credit Union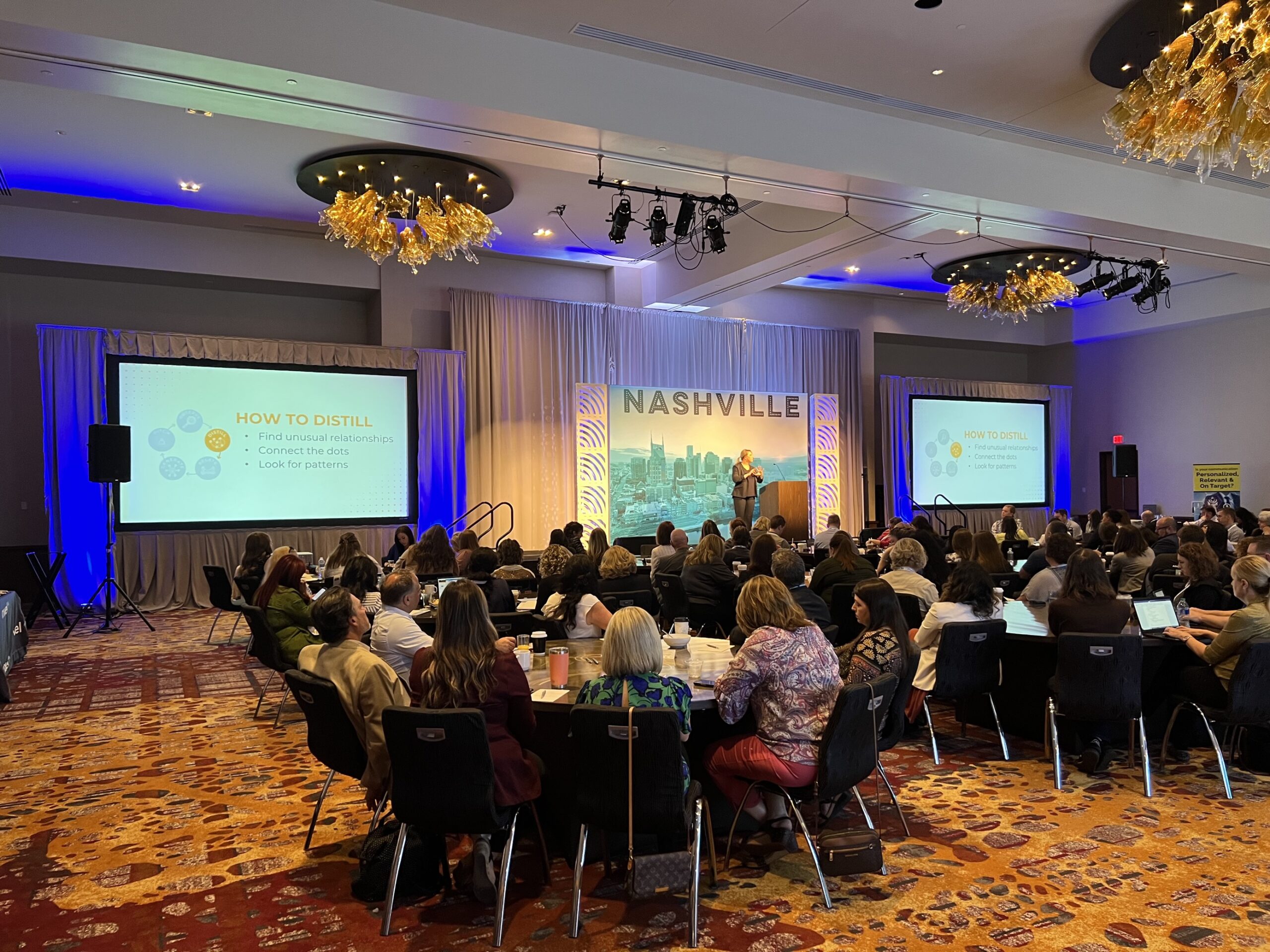 More segmentation, please!
If data's great, drilling down on data is even better! From keynotes to breakouts and through just about every MACQUEE Award finalist presentation, the importance of data segmentation resonated. Generic messaging leads to generic results, but matching clearly defined goals with clearly defined audiences enables much higher success rates. Knowing your target audience's preferred channel — email, social media, direct mail — was also a key topic. How to find out what they prefer? Ask!
Don't sell to everyone. Some people are just not a good fit, for whatever reason. – Ramon Ray
Understanding the psychographics of customers is just as important as their demographic information. Find out how they think, what they like, etc. – Ramon Ray
"Utilizing segmentation, we created a plan to create visibility on the platform our first time home buyer prospects were using." – Adam Remshifski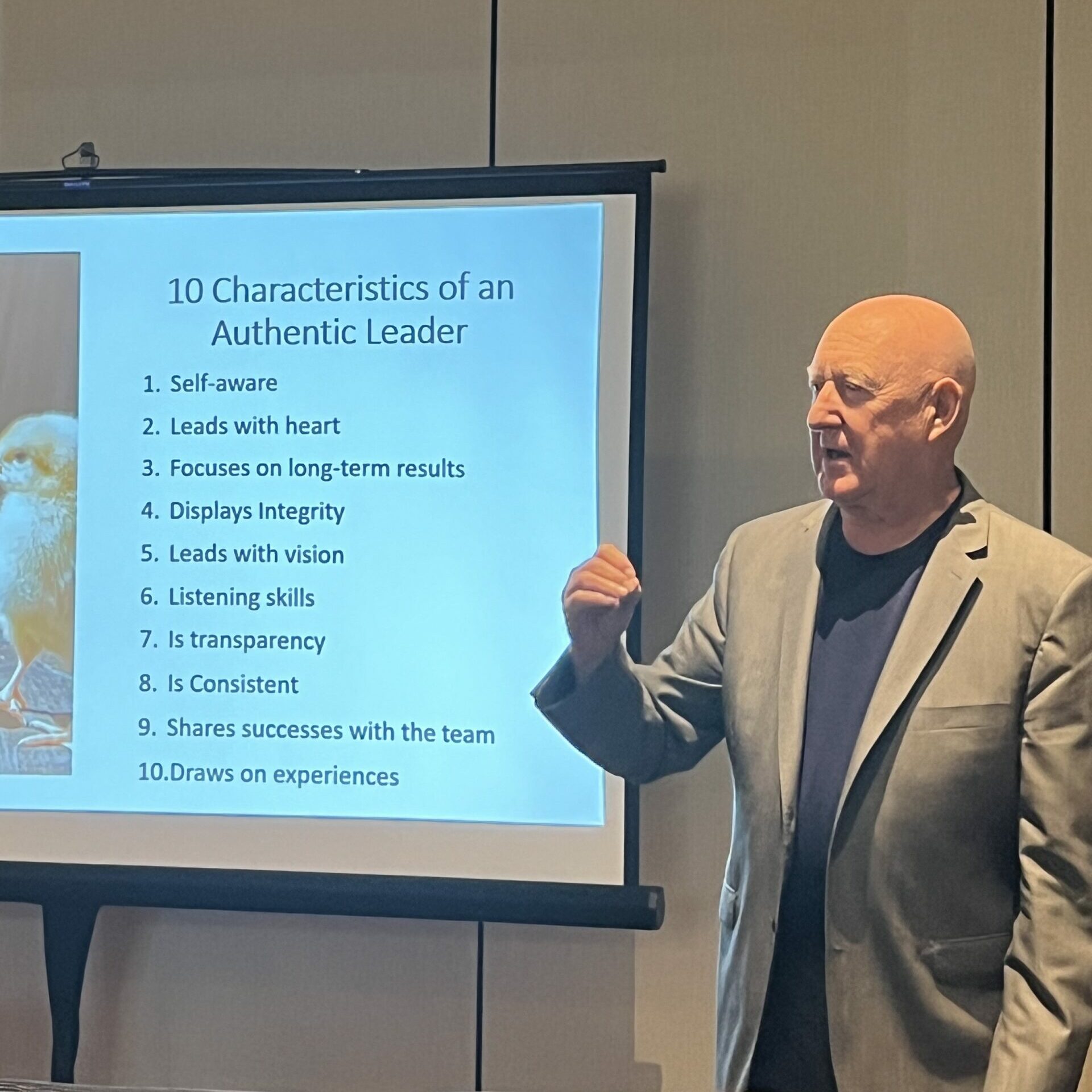 Use your (human!) resources
With sessions focused on leadership, plenty of shout-outs to "my team back home for all their hard work", and Nashville's "Say hello to strangers" campaign, this might be one of the most human-focused conferences we've attended! While many award nominees showered praise on the cooperation and support of their teams — marketing and beyond — the question of financial resources was definitely on the minds of many attendees. Doing more with less, especially in uncertain economic times, means relying more on the human resources that make it all possible.
Give incentives for your top fans on social media, like a free dinner or tickets to an event. – Courtney Oldendorf
"Our employees are our biggest brand ambassadors." – Christin Vaughn, Allegiance Credit Union
"If you don't have a mentor now, you need to find one!" – Rich Jones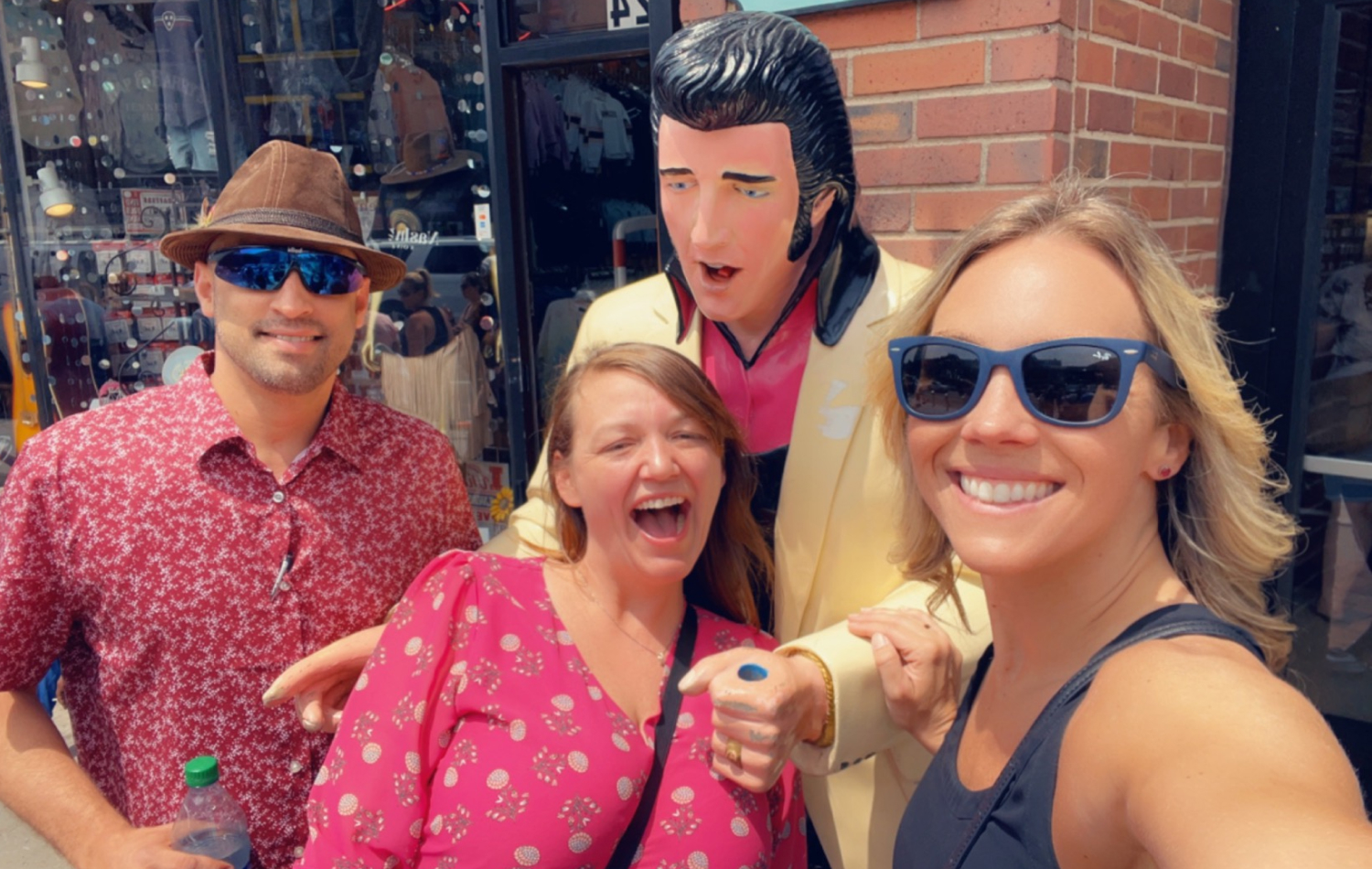 Cheers!
Congratulations to Frontwave Credit Union for taking home the MACQUEE Award! What made the difference for them? A strong marketing partner and… (surprise!) good data! Shared VP of Marketing Jennifer Topzand, "With a name change, we dropped from 60% name recognition to 7% recognition. We started to rebuild but knew we wanted to be more strategic and intentional with our data." Love that data-driven #cudifference!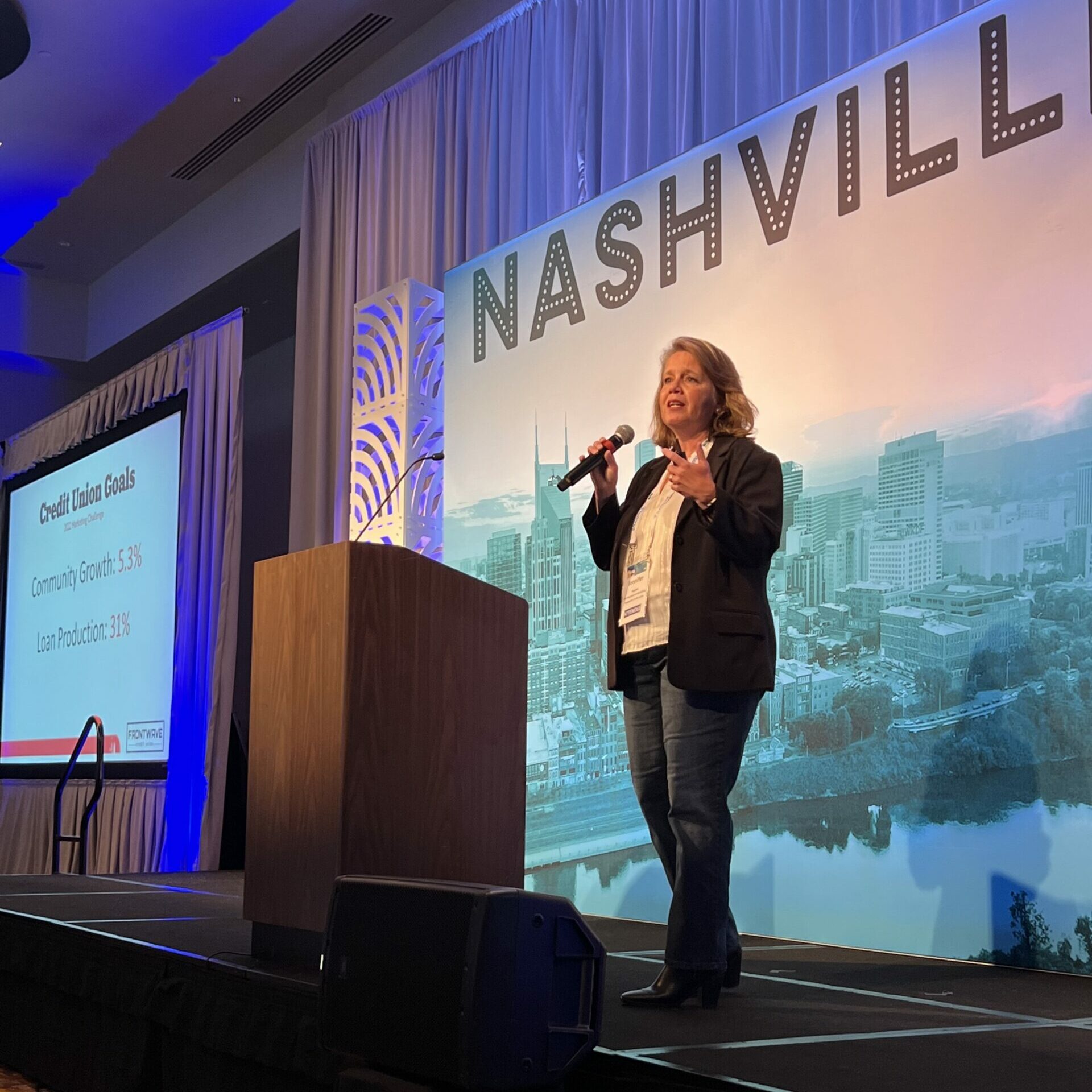 What's next?
Many CU marketing teams have their largest budgets within their credit unions, but with great power comes great responsibility, and nobody appears to be taking that lightly. Making the most of available funds requires data-driven decisions, better use of smart technology, and constant learning from peer networks — and AI! 😉
"Automate everything where possible." – Ramon Ray
"We asked ChatGPT what kind of campaign we could launch to win this award." – Jennifer D'Amico
"Getting attention is no good without following up." – Ramon Ray
Ready to get the data you need to drive stronger marketing programs, better member experience, and more engaging employee experience? Let's connect!