Anna, a hardworking mother, was worried. Her little boy was not doing well. On top of that, the doctor was implementing new software to automate some parts of her boy's healthcare that she didn't completely understand or trust. While signing the necessary medical forms, she couldn't help but notice a new waiver specifically related to the software, further piquing her apprehension and raising questions in her mind.
This apprehension Anna feels isn't just limited to her. As technology and AI become increasingly integrated into our lives, the fear of the unknown can increase as well. Can we trust such new software? Will it be more efficient?
To build trust amongst people like Anna, we need to begin by spreading awareness about AI, its uses, and its potential benefits.
AI in daily life
In recent times, AI has significantly transformed various aspects of our lives, ranging from navigation systems to chatbots, self-driving cars, and healthcare.
One notable AI breakthrough is ChatGPT, which garnered a remarkable number of users within the first few weeks of its release. AI and language models today allow for quick multilingual translations to bridge language barriers and improve communication. In fact, AI has the potential to simplify our daily tasks by enabling efficient and accurate performance, leading to resource and time savings.
This is especially useful in high-pressure industries such as healthcare, where decisions can spell the difference between positive and negative outcomes. AI can improve efficiency to reduce human error, thereby improving patient outcomes. As a consequence, embracing AI is the obvious choice when considering its potential benefits.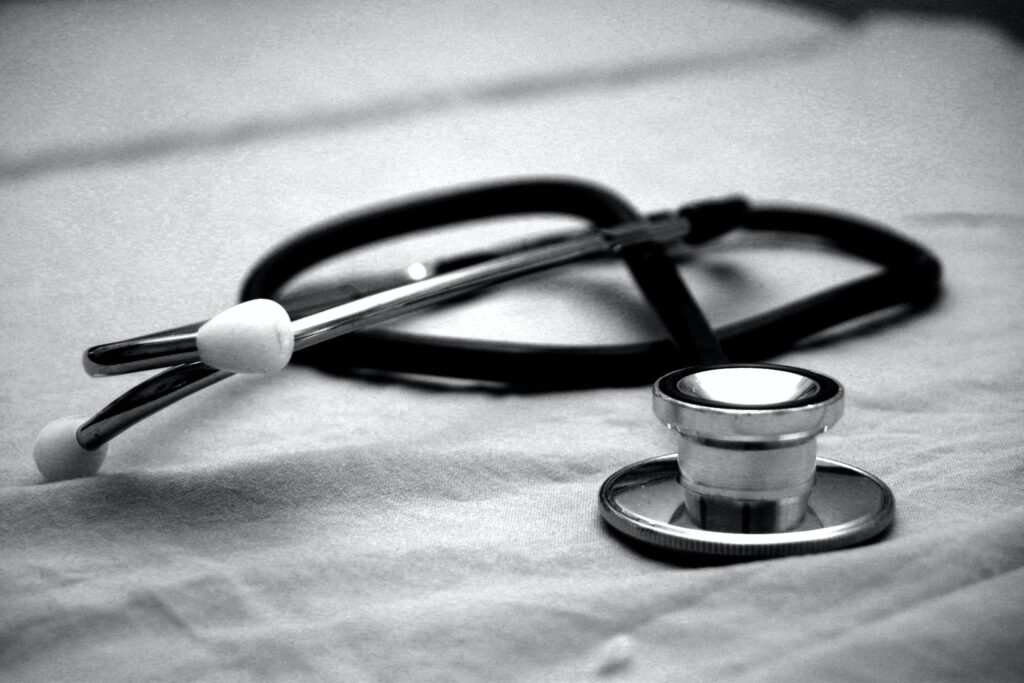 The transformative power of artificial intelligence in healthcare
AI has grown to play a crucial role in the healthcare sector, assisting with tasks such as screening, appointment scheduling, imaging analysis, diagnosis, and administrative work. Proper application of AI can streamline processes and alleviate the workload of healthcare professionals, allowing them to concentrate on more critical aspects of their work.
Healthcare data coupled with AI, Natural Language Processing (NLP), Deep Learning, and Machine Learning (ML) algorithms can open the doors to early disease detection, precision medicine, personalized treatment plans, and interventions.
Google recently developed an AI-based dermatological tool that simplifies the identification of skin conditions. Researchers at the Stanford Institute for Human-Centered AI have created an algorithm that accurately identifies heart failure. These remarkable advancements showcase the immense potential of AI in healthcare.
The knowledge and trust gap: Addressing patient concerns
However, before fully embracing these technologies, it is crucial to close the knowledge and trust gap that Anna and many others have. We must ask ourselves whether patients and their families trust AI enough to entrust their care to it.
According to a recent Pew Research Center survey, six out of ten adults in the US would feel uncomfortable if their healthcare provider relied on AI for diagnosis and treatment plans. The same survey indicates that only 38% of US adults believe that AI can improve patient outcomes, while the rest either think it may worsen outcomes or have no significant impact.
To successfully incorporate AI in healthcare, we must adjust patient attitudes and make them more comfortable, as they are the end-users of such AI tools. Common concerns including data privacy, accuracy of diagnosis, inherent biases, the patient-provider relationship, and accountability must be addressed.
Much of this concern and mistrust stems from a lack of understanding about how AI works and reaches its decisions. Moving forward, it is imperative to address these knowledge gaps to reduce concerns and build patient trust.
Listening and understanding
The best way to start building trust is by listening to your patients and understanding their perspective.
Proactively engage with patients and their families. Create opportunities for open conversation where patients can engage in conversations about their fears and expectations for AI healthcare.
This will help shed light about the patients' perspective of AI and guide your actions to truly address their worries.
Additionally, you can focus on ensuring patient comfort by providing a general understanding of how algorithms utilize data to reach decisions, as this can be crucial in building trust and improving the overall patient experience. You can also organize educational programs and provide resources to address common concerns such as that of data privacy and accuracy to increase transparency and bridge the knowledge gap.
AI in healthcare is still in its nascent stage and will play an important role in improving our healthcare delivery system in the future.
To effectively implement its usage, it is imperative to build patient trust so that the next time a patient like Anna comes along, she doesn't hesitate too long or search for alternatives when dealing with AI in the healthcare process.
Let's address the common questions
Do people trust artificial intelligence in healthcare?
The majority of people do not trust AI in healthcare. They believe diagnoses given by AI are not as reliable as those given by medical professionals, and this leads to a resistance towards adopting AI.
How do you foster trust in medical AI systems?
Addressing patient worries and being open about how AI works are two important parts of fostering trust in artificial intelligence. Encourage patients to ask questions and pay close attention to what they say. This will help you address their specific concerns instead of providing a general explanation about AI and its benefits.
Curious to know how your patients perceive AI? Sogolytics can help! Get in touch and we will help you pave the way for a more informed and patient-centered healthcare experience.