"Data-driven business" is no longer an aspirational buzzword but a widespread reality, and the results are beyond anyone's expectations. Customer acquisition and retention are at the forefront of company strategies to meet stakeholders' expectations and objectives – and implementing data-led strategies can make the difference between wasted efforts and improved customer lifetime value (CLV).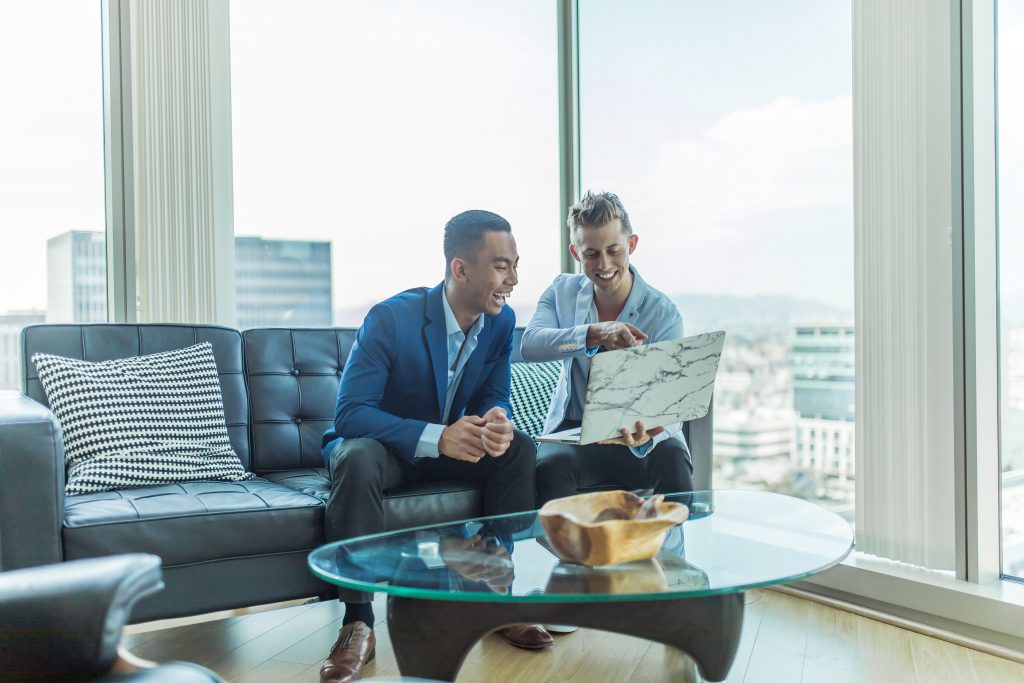 In fact, a McKinsey survey reveals that the likelihood of generating above average profits is twice as high for companies that incorporate customer analytics into their strategy. As if this isn't enough to convince leaders of big data as a ticket to success, today's technology advancements also create a platform revolving around confident predictions and informed decisions, encouraging innovation and calculated risk-taking. Why? Because the stakeholders know that the data connection provides unsurpassed flexibility and responsiveness to adjust direction quickly if necessary. As a result, the spate of new offerings, improved processes, customer acquisition/retention rates, and elevating the employee experience (EX) is breaking all records.
How top brands are leveraging data
Unsurprisingly, over 90% of US businesses entering 2023 are doing so with some data resources in their armory. Indeed, enterprises with global brands lead the way, demonstrating that data-centricity energized by AI and machine-learning technologies is not a passing phase but one that is here to stay. Here are just a few examples of how the biggest companies in the world are leveraging data to deliver improved experiences:
Coca-Cola applies data analytics to customer experience ensuring that data informs every aspect of their strategy, from marketing campaigns to content creation, and even product development and sales .
Google uses its big data analytics in HR. How? By leveraging insights to create better management engagement and performance with longer employee retention. As a result, the company's overall talent acquisition costs have significantly reduced.
Starbucks has accumulated data on its nationwide customer reward program, deriving invaluable insights into coffee-drinking preferences, thus guiding the initiative to introduce new flavors while discarding others.
These examples leave little doubt that data-led strategies create a strong brand advantage, fortifying profitability and brand dominance with resilience. We can all take a page from their book to shift our business operations into the data-driven paradigm. New technologies – once the domain of only Fortune 500 companies – are now affordable to most of us.
Two key steps to a data-driven strategy
We can see from the evidence above that opportunities are there for the taking. AI can uncover in minutes what a team of humans would be able to ascertain in a month (not accounting for the possibility of human error). Notably, the combination of speed, incredible accuracy, and undeniable affordability makes data mining a priority for every competitive business on Earth.
But of course, the mantra, "Garbage in, garbage out," still applies. With data scientists curing the raw information in so many industries, the reliability factor has soared and grows daily. Nonetheless, stakeholders must verify the source and avoid so-called data from meaningless or suspect samples for obvious reasons.
Moreover, data-driven status remains elusive to many companies, unsure of how to progress. Essentially, it requires the executive suite to agree that evidence-based, actionable insights (i.e., a groundbreaking transformational shift in thinking) must kick the gut-led unverified opinions to the curb. So, here are two ways to ensure you're leveraging your data right:
1. Define and execute a strategy
It's impossible to progress without a solid analytics framework in your corner, clearly defining organizational data and its uses. Deploying it within this context guides how data insights impact decisions around employees, processes, new initiatives, projects, strategies, and more. I recommend the following as priority considerations:
Like TV's "Jeopardy," define the priority insights you expect to discover from your questions. For example:

"Gross margins will drop on the proposed strategy." It connects to a data question, "What will happen to our gross margin percentage if we introduce a cheaper product line?"
"Competitor knee-jerk reactions may create a price war, impacting our turnover for the year." The latter possibility leads to requesting our data sources to uncover, "How will competitors react to a price cut in Segment A?"
"Remote work options are good for us." It aligns with a data search to discover, "What will we save if we install remote working protocols in our administrative departments?" Other penetrating questions that may emerge using this methodology are, "What investment levels are required to complete such a move?"

Collect the supporting data. Reach out to your customers and employees to capture critical insights. Sogolytics helps you do so with ease, providing an intuitive customer and employee experience platform to collect and analyze data and ensure you make informed decision.
Alternately, perhaps you have the raw data around years of EX and CX factors is in your records but mixed in with everything else. So zone in on the sources that will address the Jeopardy-like questions, whether it's historical, trend, or benchmark data. It's crucial to define the information sources that'll assist you and, most vitally, design a step-by-step plan to separate and extract it.
Put the data to use. A vital question to answer here is, "How far does the analysis go?" In other words, "Do we leave room for department heads to put their interpretation on the data insights?" or "Do we sell the company standpoint at the same time?" In one instance, the objective is to generate new ideas, and in the other, motivate an idea by rallying the troops around it.
The answer over the long run is that both goals apply. Of course, one must determine before distributing the data if it is a problem-solver or a creator of more unwanted issues. The latter occurs when the reflections are inconclusive, murky, and non-diagnostic.
Communicate the results. Finally, decide how to communicate the results after traversing the touchpoints in the data strategy experience outlined above. Data reports should only go to "need-to-see" audiences defined when you initially structured the questioning. If it's a motivator report, share how you plan to act on the insights with the rewards lead to success. Conversely, if it's an idea-generator (in other words, springboarding off the data), call for feedback.
Need better data?
Spend 15 minutes with us and we'll show you how Sogolytics can help you get the results you need.
2. Lean on leaders and hold them responsible
Data focus doesn't work unless it's dynamically applied by leaders in the business. It's up to them to maximize the information to attain results similar to the mind-boggling advances highlighted in my introduction and evident in the Coca-Cola, Google, and Starbucks examples described above.
It's up to stakeholders to insert data-centricity into the company culture by connecting it to business and talent opportunities, encouraging data curiosity, sponsoring data experimentation and virtual education, and insisting that it informs current strategies and projects. Thus, data jumps from the theoretical to being a practical business asset in a volatile environment with less riskiness in one fell swoop.
Going even deeper, it's up to corporate leaders to establish data governance regarding regulations, cybersecurity protections, visualization methods, and harnessing all the HR talent available to accelerate the data conversation inside and outside the business. The end game is for data resources to become so integrated into the business function that the latter cannot progress without it.
Conclusion
Continuous monitoring and performance evaluation is indispensable to ensuring a data-led approach. Essentially, a data-led organization commits itself to an ongoing improvement process, going back to more data for proof of success and decision impact with telling metrics. So, suppose it all comes together as described via our two-step approach above. Your organization should emerge with constant data learning overlapping the CX and EX strategies, seamless and timeous adaptation to volatile markets, and acceptance of change as a constant in workforce expectations.
In short, data is arguably the modern organization's most valuable asset, with exponential impact in a growth direction that aligns with sustainable CX and EX retention and loyalty standards. As with any cultural transformation, there will be bumps in the road, but the journey's rewards are well worth the effort.