Addressing the current worker shortage in the United States, Labor Secretary Marty Walsh described these as "unprecedented times." Companies trying to deal with worker shortages have tried traditional approaches — and some extraordinary ones — to staff the business when short on employees. Here are some of the strategies businesses have tried so far in 2021.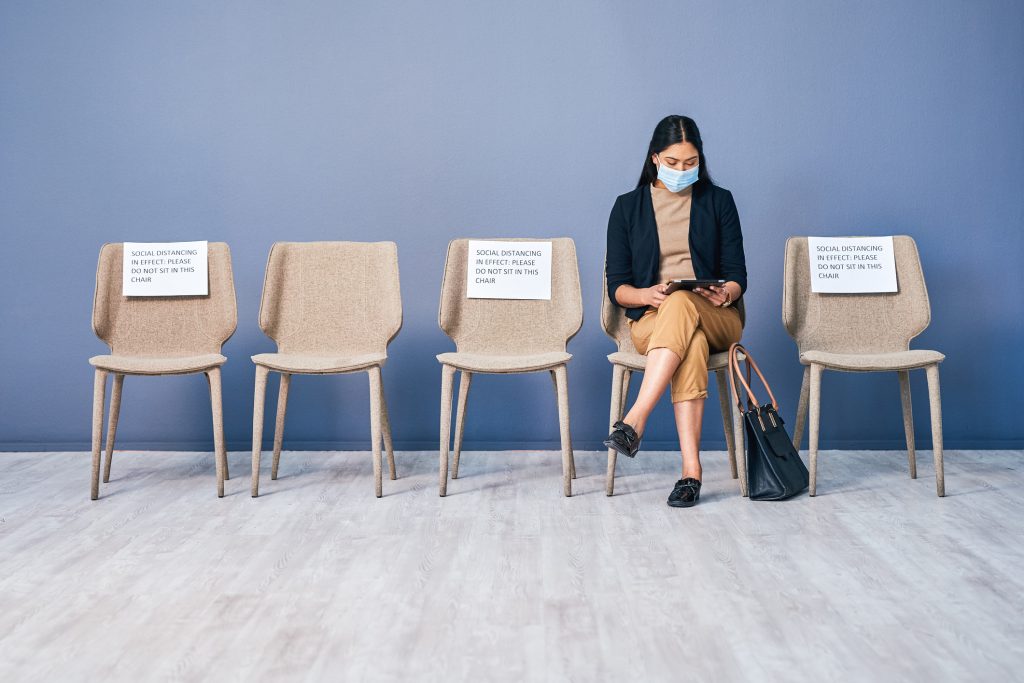 Offer hiring incentives
Paying more to appeal to potential workers is one of the first steps you'll see businesses take. The Chipotle burrito chain this summer boosted its average pay to $15 an hour. It's an example of many lower-paying sectors which have raised wages in the hopes of bringing more people back to the work force. The wage hikes are also intended to help retain current employees, too.
With new workers knowing they are in high demand, they're pickier. So, businesses are offering post-hiring incentives as well. These include:
Profit-sharing
Sign-on bonuses
Health and dental coverage
Help with school tuition
Paid leave
Greater flexibility in hours or work environment
Travis Turner, sales operations director for e-commerce and supply chain at staffing company Hire Dynamics, told the Atlanta Journal-Constitution, "Flexible shifts are huge right now in attracting people … Now when (potential job applicants) come in, they're telling us, 'I want this pay, this shift, at this type of company. What do you have?' And if you don't have it, somebody out there that does will fill their job instead."
Among young professionals, there is also a desire to do work that is meaningful. Learn more in our discussion of the banking talent gap.
More hours for employees
Employees are working more overtime across industries as businesses seek to meet demand while short-staffed. Leaning on the labor the business has already hired, however, is not sustainable, according to Bank of America researchers. "You can only speed up the treadmill for so long," wrote Aditya Bhave and Ethan Harris.
In fact, asking more of the current workers can backfire and drive them away. For instance, a Nebraska Family Dollar temporarily closed after all its workers quit over short-staffing and long shifts.
Fewer business hours
Another approach is to cut the hours the business is open. For example, at Batteries Plus in the Atlanta, Georgia area, the stores have six open positions. So, while workers are pulling overtime and even the director of operations is picking up shifts, they are also opening later than usual.
Other businesses are closing earlier due to the labor shortage. Panera restaurants in Charlotte, North Carolina, have signs warning customers they will be closed Sunday afternoons and evenings due to worker shortages.
Streamline operations
Finding ways to do more with the worker hours the business does have is another option. For example, some restaurants are cutting the number of selections on their menus to remove the more labor-intensive items.
This is also a good time to review administrative tasks to ensure you aren't wasting the time and talents of your skilled workers on non-essential responsibilities.
Additionally, making sure that you are asking people to work in a safe environment should help, too.
Start an apprenticeship program
Partner with a local college, university, technical school, or high school to find young people who are interested in your industry. Participate in career days at area schools and work with the faculty to identify candidates for apprenticeship programs.
This gives students valuable work experience while you get the help of young, enthusiastic workers who are ready to learn. This generation is brimming with digital natives who can adapt quickly to high-tech gadgets and technological processes as well.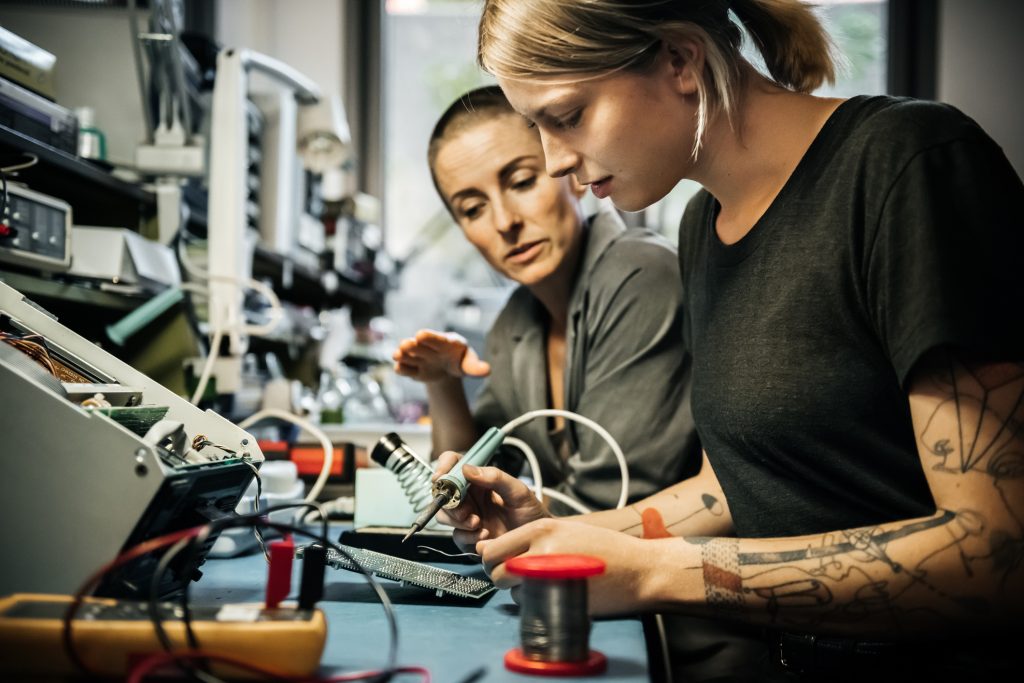 Invest in time-saving technology
This could be the time to double down on digital transformation. Perhaps the manufacturing business invests in automation. An office setting could add enterprise resource planning tools to streamline operations and hand over manual, routine tasks to artificial intelligence and machine learning.
The food services industry is particularly hard hit with 81 percent of sit-down restaurants and 75 percent of fast food restaurants saying they are understaffed. This has some companies, such as Buffalo Wild Wings, turning to a robot-chef.
Augmented and virtual reality tools can also help save time and let the fewer employees you do have work more efficiently. For instance, a construction company might optimize field activities with AR or VR. Crews could connect to a central office where the more experienced individual can consult on several projects at once, without spending the time on the road going from site to site.
Widen recruiting efforts
Modernize suggests that business can find people in a tight labor market by "expanding the search geographically and considering resumes from applicants with different backgrounds."
Of course, you should already be prioritizing diversity in your hiring processes. But, maybe you reframe the skills and education required for a role to find a fresh pool of potential candidates.
Offer a career, not just a job
Do what you can to demonstrate to recruits that they'll be starting on a career path with your business. Show how they will be exposed to many different types of tasks and duties and gain valuable professional skills. Help them to see how they are going to be more than a faceless cog in the machine.
If it's possible in this labor market, you might step up to offer mentoring or coaching. At the very least, look for ways to offer professional development and opportunities to advance.
Simplify hiring, onboarding
You don't want to lower standards or throw new hires into the fray without any training. Still, maybe there are some steps in your hiring process that could be cut or, at least, cut down. If you moved to video interviews during the pandemic, that could be a practice you keep as it is easier to schedule these with potential recruits.
As for onboarding, aim to communicate the critical information to new hires in a succinct and engaging way. Digitize all the paperwork that a new employee needs to fill out. Recorded trainings can also add efficiency to onboarding. Or use a learning management system to inform (and even quiz) employees about job responsibilities, business expectations, and your culture.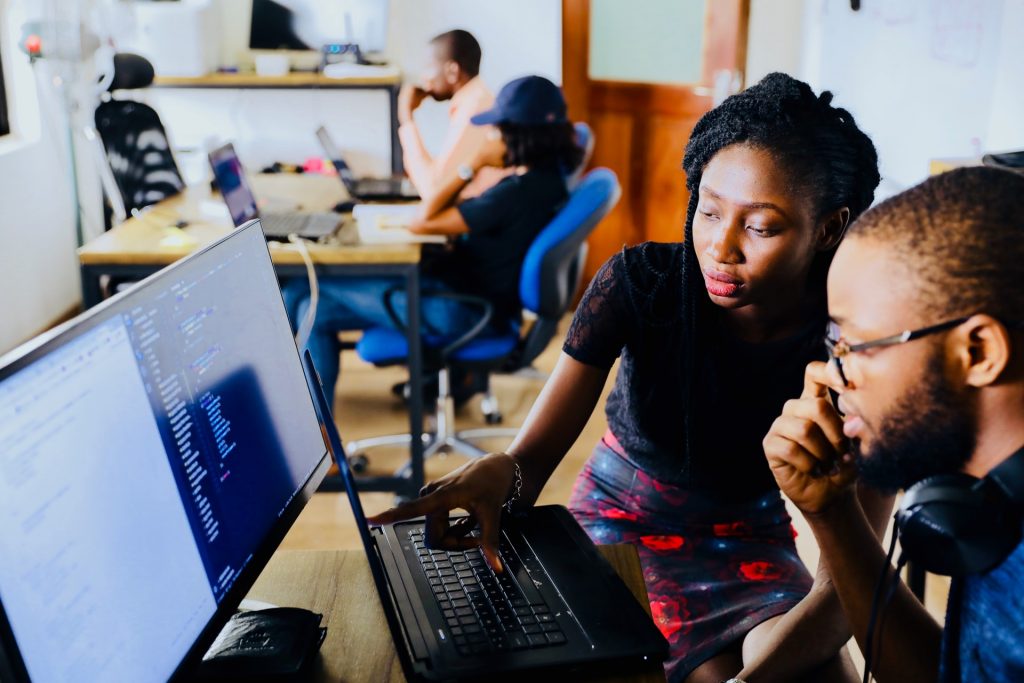 Dealing with worker shortages
"Right now it seems like workers have the upper hand," Betsey Stevenson, a University of Michigan economist who was an adviser to President Barack Obama, told the New York Times.
This extends to your current employees, too. In your focus on finding new workers, don't forget to do what you can to keep in touch with your existing labor force. An employee engagement survey can help you understand, engage, and retain the people you have right now.