Whew, it's been a long road, but we made it! We're on the home stretch now in our Leadership CX series, and we've explored a lot together. We know that great leaders are looking for opportunities to continue to grow, and we hope that these tips can help inspire development that improves customer experiences, builds trust through authenticity, and inspires engagement and loyalty.
In fact, that's what brings us to this final piece of the leadership and CX puzzle: brand experience.
In the previous blogs of our series, we explored the profound impact of leadership on customer experience (CX) and how effective leadership fosters a customer-centric culture and a holistic view of CX. In this final blog, we will investigate how leadership influences the customer brand experience. We will examine both the negative and positive effects of leadership on brand experience and discuss how leadership can shape a brand's perception in the minds of customers, particularly in the context of immersive, 3D CX.
Ready? Let's go!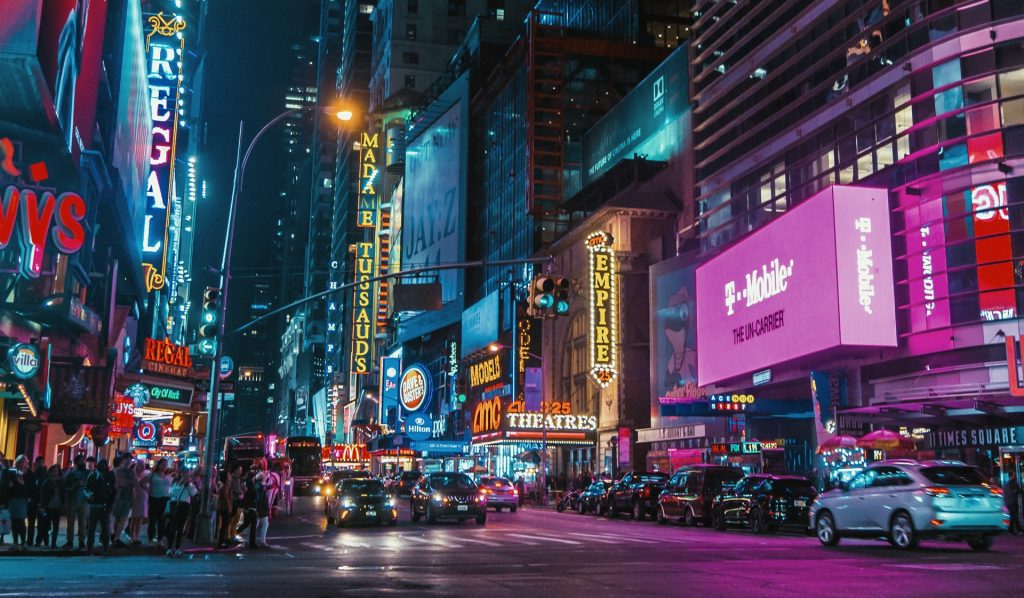 What is brand experience?
Brand experience refers to the overall perception and interaction that customers have with a brand across all touchpoints and interactions.
Brand experience encompasses every aspect of how customers engage with a brand, including its products, services, advertising, customer service, physical and digital environments, and more. Brand experience goes beyond just the functional aspects of a product or service; it involves the emotional and psychological connection that customers form with a brand, both together amounting to the brand identity.
9 reasons why brand experience is important
No matter who you are, you've interacted with a brand. For example, what do you think of when I say "the golden arches" or I show you a 2D apple with a semi-circle bite out of it? Maybe you'd rather see a little green robot or a pretty mermaid in green waters. No matter who you are, there are brands you can recall without someone having to say McDonald's, Apple, Android, or Starbucks. They are part of your life experience, and that is what brand experience and branding is all about.
For leadership, brand experience is important in business for several important reasons:
Differentiation and competitive advantage – The reality is that customer experience is the key differentiator for any business to compete with others. Positive brand experiences can ensure customer loyalty and retention as consumers stick to who they love and believe in. Your brand takes you beyond your products to something that truly matters.
Customer loyalty and advocacy – When customers have positive experiences with a brand, they are more likely to become loyal and repeat customers. Additionally, they are more likely to recommend the brand to others, leading to word-of-mouth marketing and increased brand advocacy.
Long-term value – Building a strong brand experience can lead to long-term customer relationships. This translates into higher customer lifetime value, where customers continue to engage with the brand over an extended period, resulting in increased revenue and profitability.
Trust and credibility – Consistently delivering positive brand experiences helps build trust and credibility with customers. When a brand consistently lives up to its promises and delivers quality experiences, customers are more likely to believe in its authenticity and reliability.
Emotional connection – This is particularly important in brand experiences because these have the power to evoke emotions and create a personal connection with customers. Emotional connections lead to deeper engagement and stronger customer relationships.
Employee engagement – A well-defined brand experience also impacts employees within the organization. When employees understand and believe in the brand's values and promises, they are more likely to be motivated, engaged, and aligned with the company's goals.
Perceived value – This one is really important. A positive brand experience can enhance the perceived value of products and services. As customers are willing to pay premium—up to 16% more—for products and services with better experiences since they see these as more valuable, you can understand how raising your perceived value is an excellent strategy.
Adaptability to change – Businesses need to adapt to changing market conditions and customer preferences. A strong brand experience can provide a stable foundation during times of change, helping the business navigate challenges and maintain customer loyalty.
Innovation and expansion – When customers have positive brand experiences, they are more receptive to new offerings from the brand. This can facilitate the introduction of new products or services and expansion into new markets.
But now that we've gone over what brand experience is and why brand experience is important to leaders and businesses, let's take a deeper look at how leaders affect the brand experience for their customers and how their employees approach brand experience.
Negative effects of leadership on brand experience
Leaders can hinder a positive brand experience when they:
Lack brand alignment
When leadership fails to align its actions with the brand's values and promises, it can create confusion among customers. This lack of brand alignment erodes trust and damages the brand's reputation.
Have inconsistent messaging
Leaders who provide inconsistent messaging about the brand's identity and value proposition can create a fragmented brand experience. This inconsistency dilutes the brand's unique selling proposition and makes it challenging to establish a strong brand identity.
Ignore customer feedback
Leaders who ignore customer feedback and fail to address customer concerns erode brand loyalty. Customer feedback is invaluable for identifying areas for improvement and refining the brand experience.
Positive effects of leadership on brand experience
Effective leadership can positively influence brand experience when they:
Lead by example
When leaders embody the brand's values and consistently demonstrate them in their actions and decision-making, it creates a strong sense of brand identity. This authenticity resonates with customers and builds trust.
Empower their employees
Leaders who empower employees to deliver on the brand promise create a more consistent and positive brand experience. Employees who feel empowered are more likely to align their behaviors with the brand's values.
Are proactive in customer engagement
Leaders who actively engage with customers and respond to their feedback demonstrate a commitment to delivering exceptional brand experiences. This proactive engagement fosters customer loyalty and advocacy.
How leadership can change the brand experience for customers
Leaders can change the brand experience for customers through several strategies:
Clearly define brand values
Leaders must clearly define the brand's values and ensure they resonate with the target audience. Communicating these values consistently across all touchpoints helps establish a distinct brand identity.
Build emotional connections
Effective leaders understand the importance of emotional connections in brand loyalty. They prioritize creating meaningful experiences that evoke positive emotions, leaving a lasting impression on customers.
Encourage immersive, 3D CX
Leadership can champion the adoption of immersive, 3D CX experiences to enhance brand engagement. Virtual and augmented reality technologies allow customers to interact with the brand in exciting and memorable ways.
The idea of immersive, 3D CX with brand experience: an example with AI
Immersive, 3D CX can involve leveraging virtual and augmented reality technologies to create interactive and engaging customer experiences. These technologies offer new ways for customers to interact with the brand, making the brand experience more memorable and impactful.
For example, a furniture retailer can use augmented reality to allow customers to visualize how a piece of furniture would look in their home before making a purchase. This immersive experience enhances customer engagement and reduces the risk of post-purchase dissatisfaction.
Similarly, a fashion brand can use virtual reality to host interactive fashion shows, giving customers the feeling of attending an event in person. This immersive experience deepens the emotional connection between customers and the brand.
Leadership is the start of it all
Leadership has a significant influence on the customer's brand experience. By aligning actions with the brand's values, empowering employees, and actively engaging with customers, leaders can shape a positive brand perception. Immersive, 3D CX technologies provide innovative ways to enhance brand engagement and leave a lasting impression on customers.
This blog series has explored the critical role of leadership in shaping customer experiences. From creating a customer-centric culture to fostering a holistic view of CX and influencing the brand experience, effective leadership lays the groundwork for success in the ever-evolving world of CX.
Remember, customer experience is an ongoing journey, and effective leadership must continuously adapt and innovate to meet evolving customer needs and expectations. By prioritizing CX and embracing customer-centric leadership, organizations can build enduring customer relationships and gain a competitive edge in today's dynamic business landscape.
If you're looking for a partner to help you stay flexible, scalable, and ready to take on challenges before they become fires, Sogolytics is here for you!