The ultimate digital experience strategy depends critically on an omnichannel presence. This extends to websites, apps, social media, and the multiple devices connecting to these platforms.
The more present you are across channels, the more likely you are to be accessible and therefore top-of-mind for your consumers, increasing retention rates. However, having an online presence is just the beginning in a massively competitive environment. To stay ahead of the herd, you need not only a strategy, but an engaging, user-friendly, and obstruction-free digital customer experience strategy.
That's why marketing teams that integrate crucial digital options to deliver an unsurpassed digital customer experience cannot help but succeed (sounds wonderful, right?).
In this article, we'll walk you through all the best practices to help you create a digital customer experience strategy that's right for your organization.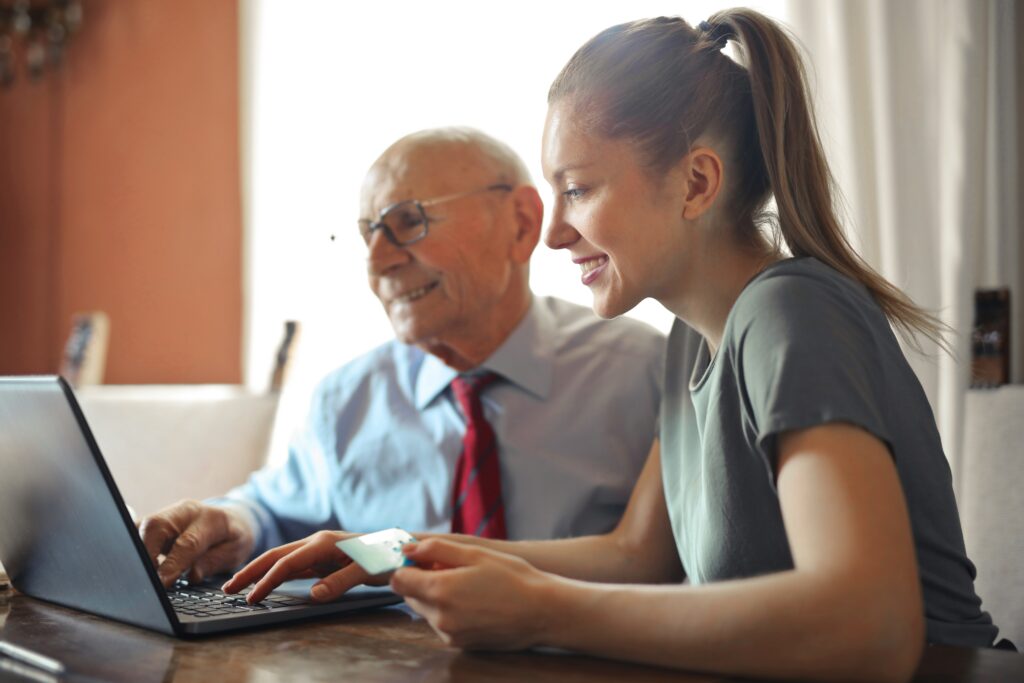 What is a digital experience strategy?
Everything about the customer experience and customer journey – whether it be online or offline – revolves around touchpoints (i.e., points of interaction with your brand). And this doesn't even have to be a direct interaction! These touchpoints could range from the very first ad a prospective customer sees to one of their friends recommending your brand.
While offline touchpoints can be difficult to track, the expansive presence of digital touchpoints helps us get a pretty good idea of the overall customer journey. This effectively allows us to guess at the offline journey customers might be experiencing as well.
As a result, an omnichannel customer experience strategy encompasses both the online and offline interactions your customers will have. Within this, the digital customer experience strategy focuses on configuring your online touchpoints (from website, apps, emails, to social media) to be obstruction-free with the aim to accelerate the customer's progress toward the cash till and beyond.
How to get started with your digital CX strategy
An excellent place to start is by brainstorming the digital touchpoints with your team. The more minds at work, the more perspectives you will get, empowering you to develop a detailed customer journey. Here are some points to consider as you get started:
Customers in the same segment (those who share demographic, psychographic, and behavioral characteristics) are likely to react similarly to the digital touchpoints they encounter. In fact, they are also more likely to follow similar journeys.
By identifying different market segments you can get a clearer perspective on the different experiences potential customers have and identify their differing customer journeys.
If you have even a single defective touchpoint on one of these journeys (especially if it's a crucial touchpoint), you might see a spike in customer churn within that audience segment.
It could be anything – a faulty checkout platform (when you see too many abandoned carts), confusing online usage instructions (when you're surprised by the return rate), a confusing landing page (evidenced by the audience bouncing quickly after the interaction), a confusing user experience (downloads but no usage), or a disappointing reaction to a social media ad expected to have customers tripping over themselves to buy.
There's no detail too small or one you can afford to overlook, so a team approach is the way to go. It nullifies biases and ensures that none of the key digital touchpoints slip through the cracks.
If you think I'm exaggerating the importance of perfecting your customer experience, consider the following FullStory findings:
64% of respondents declared that online transactions frustrated them or created hassles.
Nearly 8 our of 10 consumers said it only takes one checkout error to induce them to abandon the cart.
65% say they lose faith in the brand when they encounter problems using the website or mobile app.
Only 12% are likely to share feedback after a negative experience, 88% of your customers will just walk away.
B2B is as vulnerable to a flimsy digital experience strategy as anything in the B2C arena. What does this mean for B2B businesses? Sellers must engage all decision influencers, from legal to engineering, finance, marketing, sales, and production, in the manner that suits them best. This can be via YouTube videos, podcasts, Zoom conference calls, emails, website review access, and online demonstrations.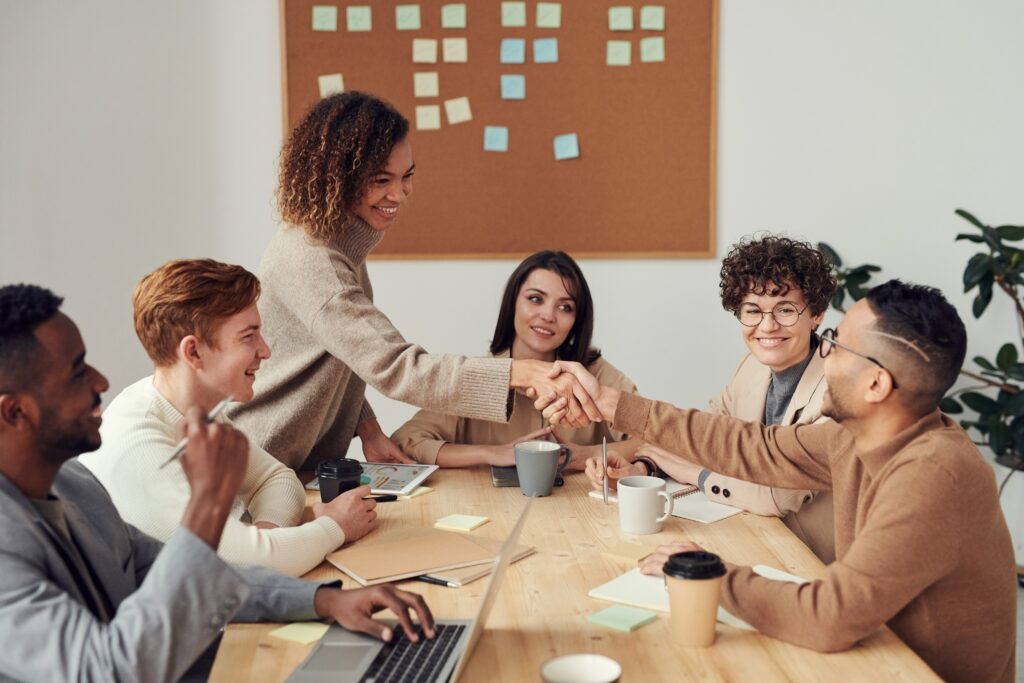 Failure to do so might just kill the deal as all teams are equally invested in the final decision. So, in short, a good start is an audit of all the touchpoints in your customer journey – digital or otherwise – to assess which ones are fragile, downright defective, and working against your customer retention or digital customer service strategy.
What do your customers expect?
Returning to the data, the prevalence of the popularity of digital experiences is unquestionable. A Salesforce study, State of the Connected Customer, puts this in perspective:
Active usage of digital channels is alive and well in the US, with 55% of the general population relying on it for shopping purposes, with Millennials/Gen Z at nearly 70%.
40% of consumers simply won't do business with a company if they can't do so on their preferred channels
84% of customers are looking for a digital customer experience that delivers a better emotional and psychological benefit, making the experience as vital as the products and services the company provides.
66% of customers who trust the brand will pay more for a great experience.
The picture above may make it seem like customers are looking for startling innovations. However, 75% of consumers are just looking for companies to leverage new technologies for better experiences. In a world of product/service sameness, it's difficult for businesses to completely rely on unique offerings. Why? Because as soon as brand owners introduce something new to the market, it doesn't take long for copiers (many in untouchable foreign jurisdictions) to pirate or clone the idea – especially if it's a successful one.
That's why businesses today are looking to capitalize on experiences instead. Nearly 74% of businesses are utilizing existing technologies in newer / more creative ways to deliver an objectively better experience. This creates meaningful differentiation from their competitors are businesses create experiences that resonate with their customers.
How does your team energize what's in front of them without reinventing the wheel after addressing all existing strategy issues?
Optimize your digital CX strategy
Finding the right balance for your business depends heavily on integrating analytics into the mix.
You need to understand what matters at which touchpoint with the help of the right metrics metrics. This will help you get a good perspective of your digital customer service strategy.
Fortunately, several affordable software solutions like Google Analytics and Apple's App Analytics can track the features and pages your customers mainly engage with to show you where your efforts need to be concentrated.
Moreover, if content starts working against you, analytic feedback is an early alert. By using it as a digital guide dog, you can measure every aspect of your digital customer experience as well as possible obstructions in your customers' journeys.
With the right information at hand, you can vastly improve and personalize your customer outreach. Insert rewards programs, encourage reviews, say the right thing at the right time, and quickly gauge customers' changes in behavior. But to make your customer experience analytics effective, there is one thing you absolutely need: integration.
Ensure that all your digital channels are integrated and not functioning separately. In other words, if your customers switch from desktop to mobile or iPad and back again or get on a Zoom call with one of your sales representatives, everything must be in sync. This will help you provide a consistent experience across the board, empowering all your teams to be on the same page and helping you deliver an experience that engages your customers.
Implement market segmentation
You've optimized your customer experience strategy, but have you made sure its focused on the right audiences? Market segmentation helps you do just that. It helps you narrow down on specific audiences based on the demographic, behavioral, and emotional influences that define them.
The bedrock of any marketing strategy – digital or otherwise – is to know your customers inside and out. What appeals to one group leaves another cold, especially when a digital CX strategy is on the design table. As a result, mapping out the digital touchpoints – segment by segment – and, in some B2B cases, customer by customer, is an indispensable exercise.
Seek feedback
Digital customer experience is rapidly evolving. Businesses must create a digital customer experience strategy that is agile and flexible enough to deliver on ever-changing customer expectations. Digital touchpoints that were instrumental in guiding a customer journey just yesterday might be gone tomorrow (Remember the prevalence of Facebook for Millennials at one point?).
To stay on top of the changing expectations, it's important to constantly and proactively seek feedback. This will help you understand if you're on the right track, or if there are any experience gaps you need to bridge.
One of the quickest ways to stay on top of audience expectations is with the help of key metric surveys. These quick surveys help you touch base with your customers without causing survey fatigue. They include the Net Promoter Score (NPS) survey, Customer Effort Score (CES) survey, and Customer Satisfaction (CSAT) Score survey.
SogoCX is the ideal platform to not only create a customer metric survey, but helps your monitor and analyze customer responses to get essential insights about the customer sentiments. You can even combine these with a Key Driver question to understand the factors that matter to your audience, versus which don't.
Take it a step further, and Sogolytics empowers you to create custom metrics that pertain to your business. This way, you needn't only measure the traditional key metrics, but can also keep tabs on what your customers are saying about factors that matter to you.
Conclusion: Digital Customer Experience Strategy
In today's world, a digital customer experience is essential to reaching your customers where they are. So if you aren't already offering an integrated and consistent digital customer experience, it's time to get started.
But before you jump in looking to cover all your bases, it's best to ask: What really matters to your customers?
After all, while an omnichannel approach is ideal, you can't do everything at once. So, begin with what matters most to your current customers by reaching out, seeking feedback, and analyzing the treasure trove of data you will accumulate. This will help you focus your efforts to maximize your rewards.
Ready to get started? Let's set up a call! We'd love to work with you and help you set up a customer experience platform that adds value to your business!