Customer experience sounds intuitive: look after the customer, foster a relationship with them, and enjoy their repeat business and total commitment to your company.
Right?
What's interesting is that proactive customer experience efforts are a pretty new phenomenon. The first real effort at testing and improving advertising came back in the 1920's with market research, but this is a different beast entirely.
Customer experience today is really fuelled by the fact that, with very few exceptions, another business out there is offering a similar product or service, of a similar quality, at a similar price to your own. And since it's 2019, they're ultra-accessible through the internet.
So how do companies stand out in such saturated markets? How do you generate repeat business when every customer has a dozen options and the slightest error might scare them off?
Nailing your customer experience might just be the answer.
What is the history of customer experience?
The history of customer experience (CX) is a complex and evolving story that spans centuries, shaped by changes in technology, economics, and societal expectations. Here's a brief overview of the key milestones in the history of customer experience:
Early commerce: The concept of customer experience can be traced back to ancient civilizations, where traders and merchants built relationships with customers through personal interactions. These early exchanges laid the foundation for the importance of customer satisfaction.
Industrial Revolution: The 18th and 19th centuries brought significant changes in manufacturing and commerce. Mass production led to increased product availability, but customer interactions often became more transactional. Customer service, in its modern sense, was not a priority during this period.
Early 20th century: The early 20th century saw the emergence of customer service departments in some companies. Businesses recognized the value of addressing customer complaints and inquiries, albeit on a limited scale. The telephone became an important communication tool for companies to engage with customers.
Post-World War II: After World War II, there was a shift toward greater customer focus in business. Companies began to adopt more customer-centric approaches, emphasizing the importance of customer satisfaction, loyalty, and retention.
1960s-1970s: The development of market research and consumer behavior studies led to a better understanding of customer needs and preferences. Companies started segmenting their customer base and tailoring their marketing and products accordingly.
1980s-1990s: The 1980s and 1990s witnessed the rise of customer relationship management (CRM) systems, which allowed businesses to manage customer data and interactions more effectively. The concept of a "360-degree view" of the customer gained prominence.
Late 20th century: The internet revolutionized customer experience by enabling online shopping and customer feedback. E-commerce and online customer service became increasingly important. Companies recognized the need to provide a seamless experience across multiple channels.
Early 21st century: Social media platforms became a significant influence on customer experience. Customers gained the ability to share their opinions and experiences with a wide audience, making reputation management and online customer service crucial for businesses.
Present Day: Today, customer experience is a central focus for businesses across industries. Companies invest in technology, data analytics, and personalization to enhance CX. Concepts like omnichannel marketing, customer journey mapping, and customer-centric cultures have become standard practices.
Future trends: The future of customer experience is likely to be shaped by emerging technologies such as artificial intelligence, augmented reality, and virtual reality. Companies will continue to adapt to changing customer expectations and preferences, striving to provide seamless, personalized, and memorable experiences.
The history of customer experience reflects a continuous evolution from early trade and commerce to the highly digital and data-driven landscape of the present day. As technology and consumer behavior continue to evolve, the concept of customer experience will also adapt to meet the needs and expectations of customers.
What is customer success vs customer experience?
Customer success and customer experience are two related but distinct concepts within the realm of customer-centric business strategies. They both focus on improving customer satisfaction and loyalty but approach it from different angles. Here's a breakdown of the differences between the two:
Customer experience (CX):

Focus: Customer Experience is a broader concept that encompasses the overall perception and feelings a customer has about a brand throughout their entire journey, from initial awareness to post-purchase interactions.
Scope: CX encompasses all touchpoints and interactions a customer has with a company, including marketing, sales, customer support, product usage, and more.
Goal: The primary goal of CX is to create a positive and memorable experience for customers at every stage of their journey, fostering loyalty and advocacy.
Metrics: CX is often measured through metrics like Net Promoter Score (NPS), Customer Satisfaction (CSAT), and Customer Effort Score (CES).
Team responsibility: Creating a great customer experience is a shared responsibility across different departments within a company, including marketing, sales, customer support, and product development.

Customer success (CS):

Focus: Customer success is a specific function within a company that is dedicated to ensuring customers achieve their desired outcomes with the company's products or services.
Scope: CS focuses on post-sales activities, such as onboarding, training, ongoing support, and relationship management, to ensure customers derive value from their purchases.
Goal: The primary goal of customer success is to proactively prevent customer churn, increase retention rates, and drive expansion by helping customers realize the full potential of the product or service.
Metrics: Key metrics for customer success often include Customer Churn Rate, Customer Lifetime Value (CLTV), and Expansion Revenue.
Team responsibility: Customer success teams, often led by Customer Success Managers (CSMs), are specifically responsible for ensuring that customers are satisfied and successful in their use of the product or service.
As you can see, customer experience and customer success have a similar focus–on the customer–but they don't approach it the same way or use the same strategies. This is especially true during this time of CX evolution. Customer experience is a holistic approach that considers all customer interactions across the entire customer journey, aiming to create a positive and consistent perception of the brand. Customer success, on the other hand, is a dedicated function focused on ensuring that customers achieve their desired outcomes and remain satisfied post-purchase. While they are distinct concepts, they often work in tandem, with a positive CX contributing to the success of a Customer Success strategy. Ultimately, both are vital for building long-term customer relationships and driving business growth.
How is customer experience evolving?
The internet age is also the age of synonyms and empty buzzwords. You'd be forgiven for thinking customer success, and customer experience, and even customer service were all misguided attempts at selling the same thing – but they are distinctly different.
Customer success, as we described earlier, is about helping your customers get maximum value out of your product or service. The more 'successful' the customer is, the better their Lifetime Value (CLTV) to your company. Within larger businesses, customer success teams work with sales and marketing to make sure customers achieve their desired outcome using your product.
Customer service is quite different; it's about the advice and assistance you offer in order to satisfy customers. Usually customer service is post-purchase, and it frequently involves troubleshooting, returns, and general queries about the product. By offering this assistance freely and responsively, you improve customer success and customer experience.
Clearly, these two are interlinked to some degree. Customer service can contribute to customer success. However, these both fall under the umbrella of customer experience.
Customer experience evolution has defined CX as the entire journey of a customer's interactions with a brand: from first discovering a product, through research, purchasing, using, and reviewing it. Customer experience is a measure of how customers feel, overall, about a specific brand, based on every touchpoint they've ever had.
In a saturated and ultra-competitive marketplace, great companies differentiate themselves through customer experience.
The customer-focus transformation
Brand loyalty has become more fickle than ever before. On the one hand, when modern buyers find a solution that works, at an affordable price, from a brand they trust, they will sing the praises of that brand. At the same time, with the slightest issue you could lose that customer in an instant – gone to your nearest competitor without a backwards glance.
In 2019, customers are better-informed and more interconnected than ever. They're also more self-centered and don't react well to perceived poor service. Customers want it personalized, friendly, exceedingly helpful, and they want it now.
Businesses have become completely customer-focused because, quite simply, customers are running the show. If you don't meet your customers' needs, someone else will – and they're only a click away.
Are customers demanding more from businesses?
If I'm unhappy with a company (defective product, poor communication, whatever) and they aren't proactive about setting it to rights, I'm unimpressed.
It might not be reasonable (it might not even be their fault) but I expect to be cared about like an old friend. It's not really a conscious thing. I know that some companies (say Amazon) offer me a tremendous customer experience every time I visit or purchase, and it seems I then apply those expectations to other companies.
Since customers have more power than ever before, we are definitely making more demands and forcing companies to skate perpetually on thin ice. One bad customer experience can result in a vitriolic social media rage which then blows up among your community and hamstrings the whole business: public perception, share value, customer trust – the disruption can be boundless.
Consumers care profoundly about customer experience. If they think your business is making a big effort to cater to them, you'll likely be rewarded with their business.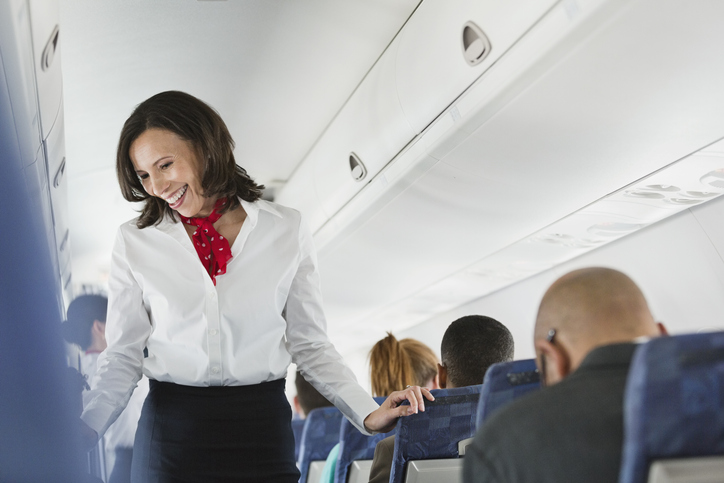 What does great customer experience look like today?
Customers can now interact with your business using a ton of different channels; phone, mobile, online, social media, live chat, in store – the list goes on. Delivering excellent CX means having a consistent persona across all of these channels.
If your weekly emails are sharp, on-the-edge humor pieces, then you can't have dull and rambling Facebook posts, or clunky non-native live chat support. It just doesn't add up; it dissolves the trust built up between you and your customer. Just as important, you need to deliver consistent quality of service at all times.
While customer expectations are higher than ever, a recent survey found that 86% of buyers would pay more for the same product, but with better service. Brand loyalty is now truly about the brand, not the product. Customers want to feel valued and looked after throughout the customer journey, and it's great customer experience which makes that happen.
Looking forward, data is going to play a major role in reaching customers before they react to you. Personalization is already enormous – and it's only getting more important.
The role of data in curating customer experience
Big data is another trendy catch phrase, but its impact in just the past few years has been incredible. Business users have access to unprecedented amounts of data, from virtually unlimited sources. What this means is that it's now possible to build up highly accurate user profiles and tailor the customer experience to each individual customer.
There are a number of powerful machine learning and AI-powered systems which, if your data is all organized and stored in one central location, can derive real-time insights to help guide your decision making. You can get more personal than you ever have before, something which modern consumers crave. You can respond faster to customer interactions.
Big data analysis offers unlimited scope for improving your customers' experience. However, finding the right systems to leverage all that data is the hard part. In the next few years, the role of data is going to become more and more prevalent.
ROI: Does investment in CX always work?
A quality experience is crucial for a majority of buyers in 2019 – or is it? KPMG found that failing to meet customer expectations has twice the negative impact as delighting them has a positive impact. In other words, is there a minimum standard of CX where businesses can sit comfortably, without the requirement to invest above-and-beyond what's financially necessary?
Poor customer experience will mean customers turning their backs on your brand, but an exceptional experience might not provide economic value to your business.
The key is to invest wisely in customer experience, not blindly. Solutions to improve CX are coming under increasing pressure to demonstrate tangible ROI to investing businesses. Without a clear correlation between CX and key financial measures, businesses could be spending huge sums for, in the end, no monetary gain.
Does better CX mean higher profits?
I think we can hedge our bets here and say "not necessarily" – it depends where your customer experience is at right now. If the majority of your customers are happy interacting with your brand, then costly CX improvements might only provide small financial gains – if any.
But for companies whose customer experience is average, or even poor, improvements are almost certainly going to impact your bottom line. Imagine a company which sells a top quality product and a suitable price: they have quite steady business because the product is top notch, but the customer experience is average.
By making positive changes to delight customers at every turn, that company is likely to see a tangible boost in its bottom line. So if you're looking at your own customer experience, try asking yourself: Where is their experience at today? The results might surprise you.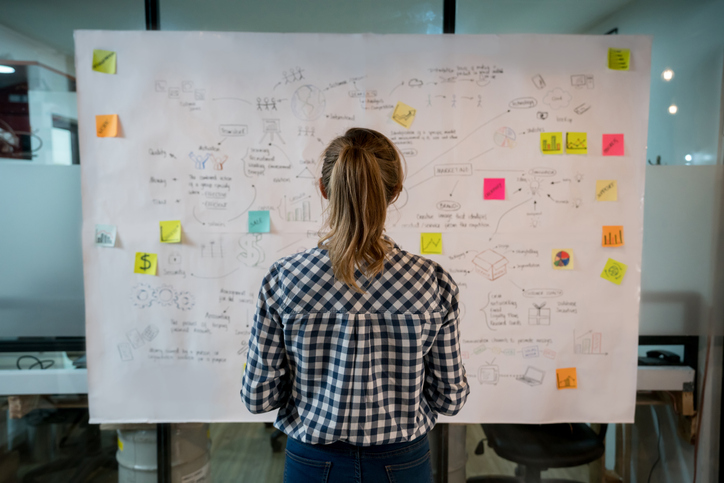 The future of customer experience
The horizon is dominated by the impending impact of data on customer experience. Big data will (and already is) allowing marketers to deliver more sophisticated CX than ever before, and the tools and systems are only getting more powerful.
Another technological aspect of modern customer experience is the chat bot. The algorithms keep on improving, and there's quiet optimism that chat bots might just secure a valuable role in the customer service hierarchy: they won't replace human operators, but they can serve admirably in high-volume, low-complexity roles.
Customer experience has changed so significantly in the past 2-3 years that it's impossible to predict what the future might look like. The next 5 years we can speculate on, but 30 years? 50?
We can assume that technology will allow us to gain now-unimaginable insight into the lives, habits, emotions, and actions of potential customers – but will the consumers allow it? Highly accurate user profiles and predictive analytics have unnerved more than a few people in the last few years, and we're fascinated to see how it develops in the years to come.